Giacomo Totti, the beauty of Italian homes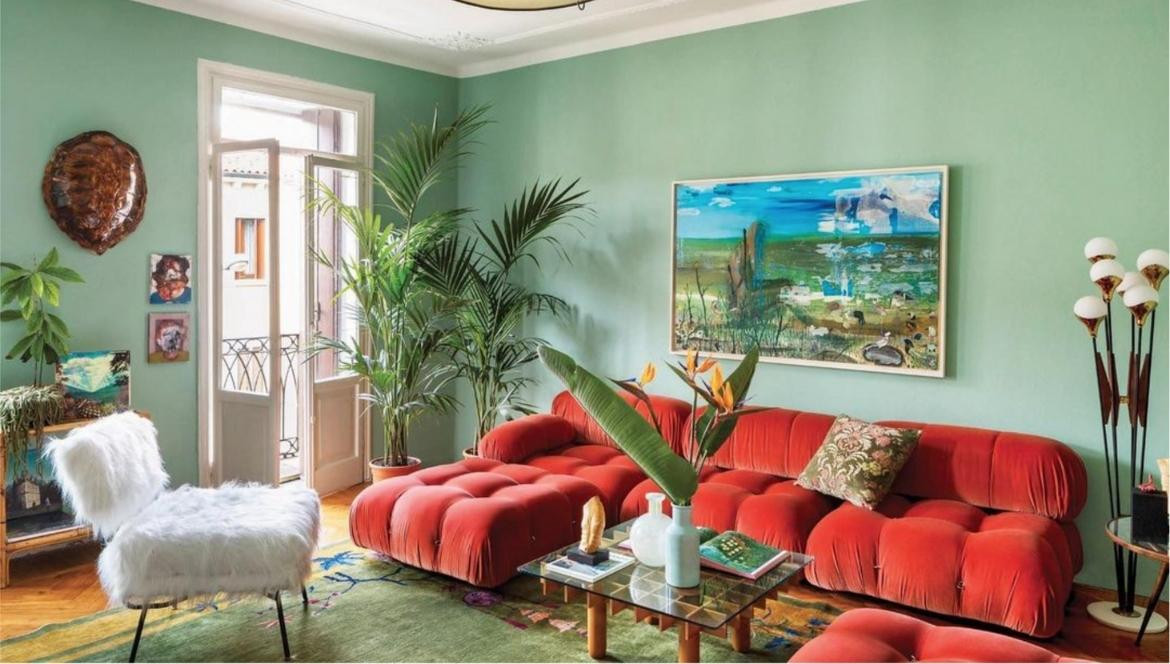 Italian interior designer Giacomo Totti renovated the apartment of a young creative couple in the manner of a cabinet of curiosities. Located in a characteristic 19th century building in Vicenza, Italy, Giacomo Totti has revived the Italian Renaissance style of architecture in homage to the famous artist Andrea Palladio. Classical culture and bright colors with daring contrasts intertwine in Giacomo Totti's work for a breathtaking setting. "We live surrounded by elements that inspire and stimulate us: colors, objects, wonders, all found while traveling or browsing many vintage markets."
Giacomo Totti, a typical Italian corridor
The living room and the bedroom radiate around a wide central corridor whose stone floor creates a rural charm typical of Italy. The colors are warm and remind us of nature, earth and plants. This beauty draws us irresistibly to the rooms. The Lanzichenecca suspension by Gianemilio Piero and Ana Monti recalls the Italian elegance and sublimates the hallway.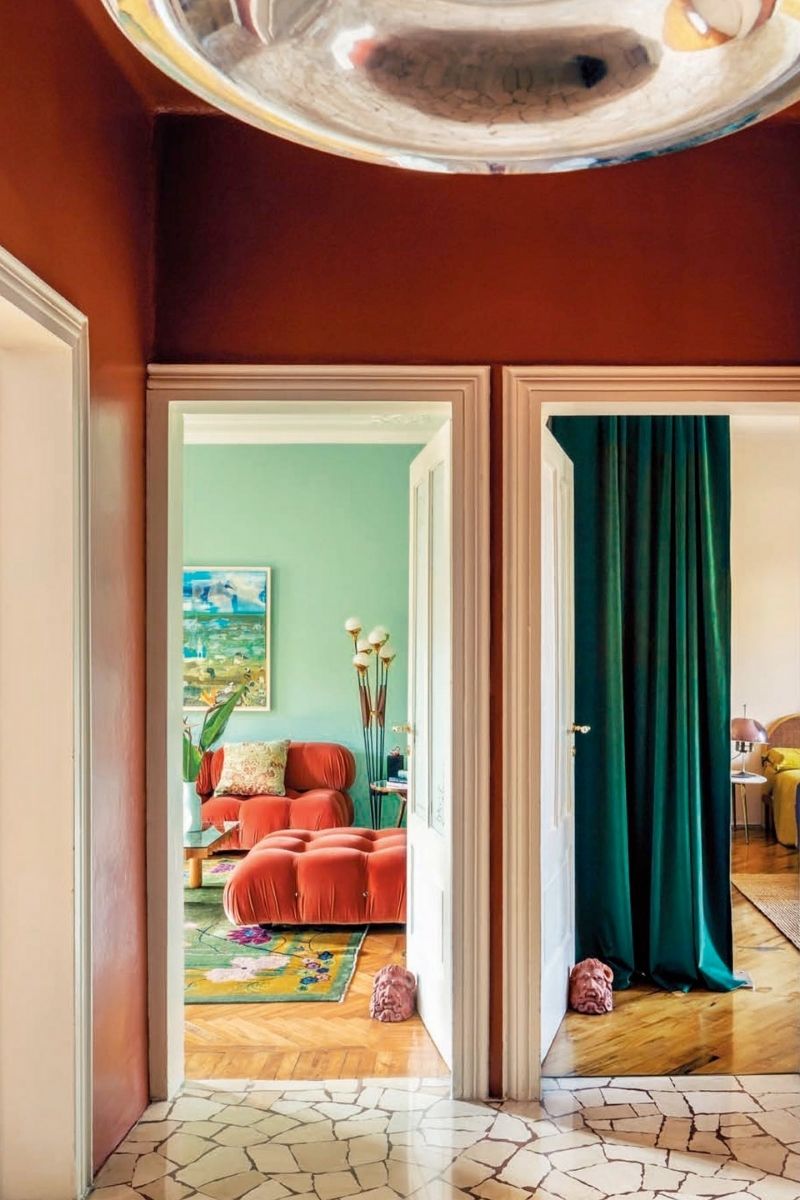 © Helenio Barbetta
Giacomo Totti: a colorful living room with Liberty style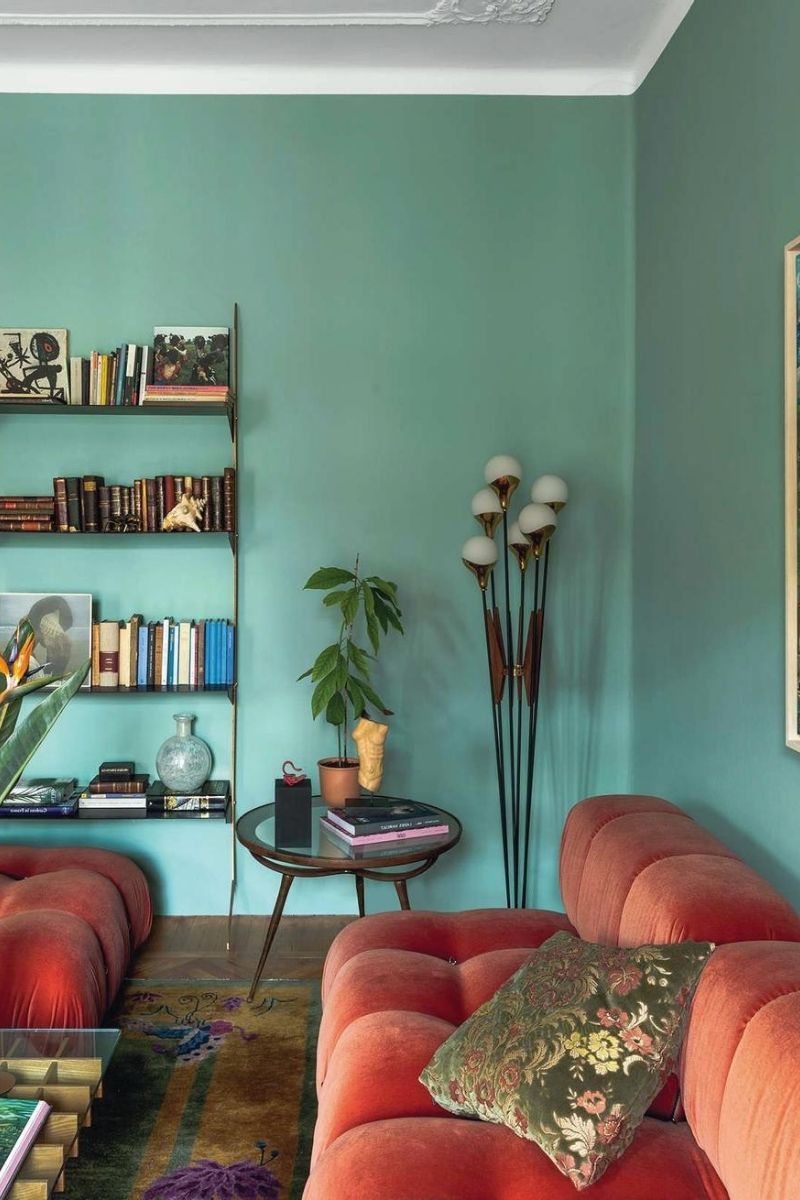 © Helenio Barbetta
A play of colors animates the living room. The Camaleonda modular sofa by Mario Bellini for B&B Italia brings a touch of originality with its rounded shapes. The acrylic on paper Acqua Che Vuoi Diventare by Denis Riva nicely decorates the wall with blue-green tones. The 40's coffee table by Paolo Buffa, decorated with a Torsetto wooden bust by Luca Mommarelli, and the vintage ceiling lamp by Stilnovo give a vintage style to this interior. Finally, the Nichols Chinese rug, the star piece of the set, gives a Liberty charm to the living room with its floral patterns, a style very present in Vicenza.
Giacomo Totti: a dining room with vintage charm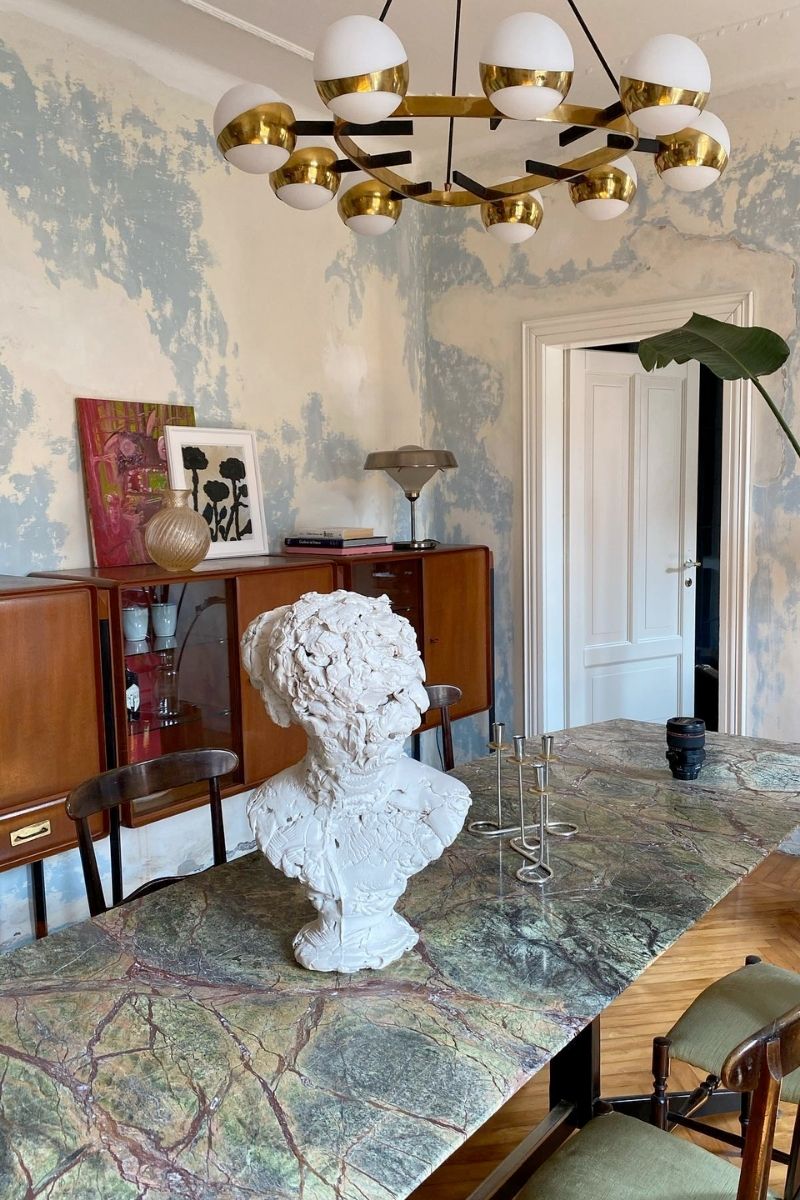 © Helenio Barbetta
"We discovered by chance, under the butter-colored plaster, that layers of paint were superimposed, including a blue sky from the 50s..." From then on, the walls of the dining room were scraped. The old blue paint was exposed, and the walls now give the panoramic impression of a slightly overcast sky. A beautiful green marble table created by Giacomo Totti himself. A Hodierna/2 ceramic bust of Paolo Polloniato is placed there, in honor of the Renaissance. Between a chandelier from the 1950s, a sideboard from the same period, and a glass vase from the 1930s, the couple enjoys a particularly vintage stay. The contrast with the Italian chandelier in modern style is even more striking.
Giacomo Totti: a room worthy of the 60s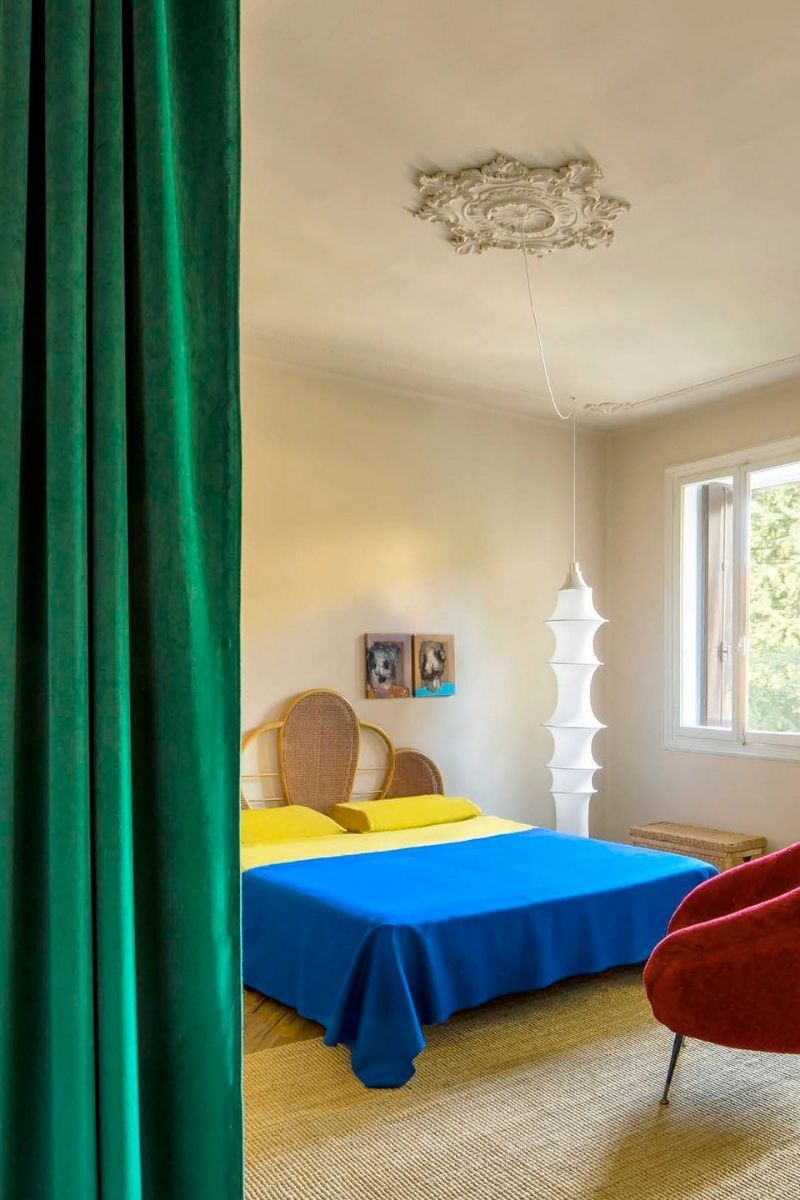 © Helenio Barbetta
In the bedroom, Giacomo Totti wanted to capture the traveling spirit of Arianna Bartolomeo and Nicola Tamiozzo. For this, he created a slightly bohemian atmosphere by working with furniture made from natural materials. The headboard in Vienna straw echoes the coconut rope carpet, in an impeccable aesthetic harmony. The vintage style is again found in the Falkland 165 suspension by Bruno Munari. The chromatic color palette enlivens the whole. The decor is sumptuous.
Comments
No comment at this time!
Leave your comment