Forestier, manufacturer of poetic lights between design and craft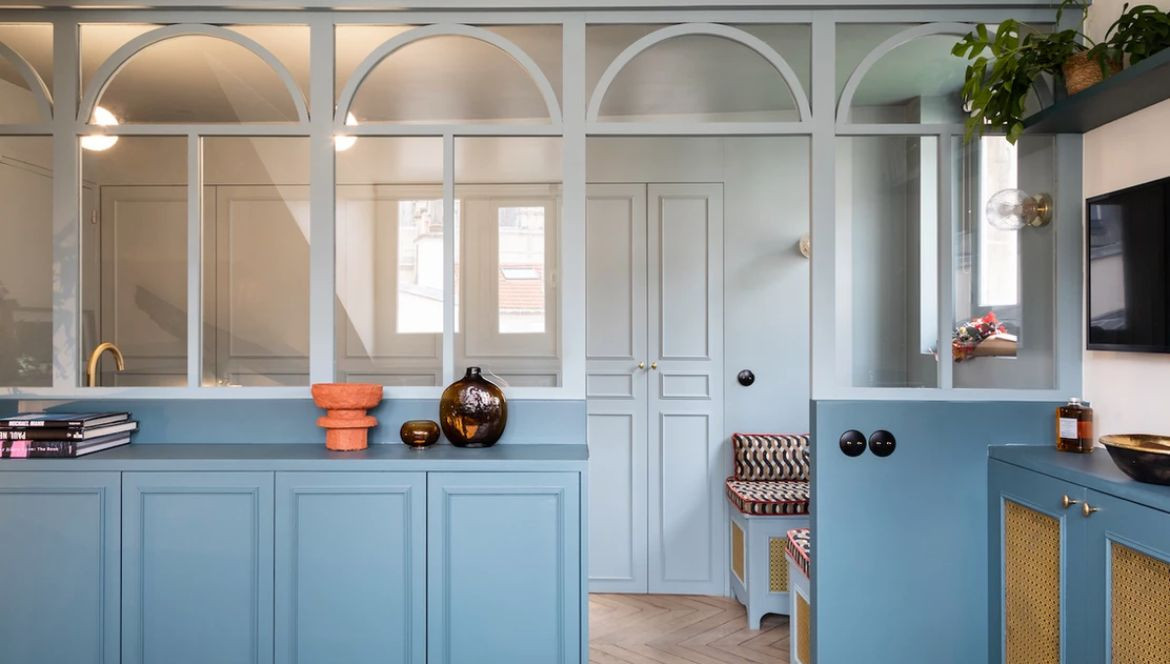 Founded in 1992 by Bernard Forestier, the French manufacturer Forestier produces surprising lighting that combines design and craftsmanship. In the beginning, their trademark was the design of woven wire lighting that brought a touch of originality. Today, passion, freedom and discovery are the values of a brand that combine with the luxury and naturalness of their lighting. Thanks to young talented designers and a unique know-how, Forestier develops its artistic identity by proposing new collections mixing the beautiful, the useful and the accessible. This brand makes its products with raw materials, colors and refined shapes in a responsible approach. With the Forestier collections, embellish your interior by creating a unique space that will give you brilliant sensations.
Dragonfly and Butterfly Collection, metal suspension: the most aerial of metal suspensions
Are you ready to take flight with light and delicate metal suspensions? The Libellule and Papillon chandelier collections will bring an elegant and airy spirit to your home. Elaborated by the designer Élise Fouin, we can find two wings that intertwine giving rise to a movement of freedom. The Libellule collection is filled with poetry and nature that will make your interior fly. Indeed, the assembly of the two metal frames come together and it is drawn a game of light shadow. The Butterfly collection with three thin metallic layers will also take you through a pure and light atmosphere. These collections of winged suspensions are characterized by fine curves of metal in black or gold colors connected by a nylon wire to the ceiling. The light will bring an elegant and eventful atmosphere to your home. Butterfly and dragonfly fly away to create a refined space.
Collection Cymbal, a musical art
A musical instrument revisited in the form of a light? The lampshade dressed in colored linen and velvet will enchant you by creating a friendly interior. The Cymbal suspension, designed by Jette Scheib, was inspired by the percussion object by conceptualizing a metal disc. Historically, the cymbal was found on shields used in ancient Greece on the battlefield. Installed alone or in groups of different heights, this contemporary collection will dress up your interior by diffusing a subdued and elegant lighting.
The new Bamboo collection of suspension lamps imagined by Arik Levy combines modern design and natural materials respecting the universe of nature.
These shades are made of two-tone bamboo strips and the cylindrical diffuser is made of natural bamboo fibers. The light will project fine and delicate shadows. It will plunge you into a warm atmosphere thanks to its subdued lighting. This collection is available in floor lamp, lamp and lantern. The Bamboo collection will magnify your interior specifically in an Asian, bohemian and ethnic space. Thanks to the various existing colors and sizes, it will be a sensation for all!
Between Zen and deco Collection Gloria and Angelus, metal chandelier: the most chic of metal chandeliers
This light fixture made entirely of metal reinterprets the baroque chandeliers of the time while bringing a touch of modernity. In gold or black, its ancient style will become a contemporary lighting making it stunning. The Gloria and Angelus collection will fit perfectly into a Haussmannian or contemporary interior. It will give it a refined and chic look while lighting it like in Versailles! These unchanging lights will delight you and will fit majestically into your interior.
Metal chandelier, Angelus Metal chandelier, Angelus Grass Collection, woven Abaca suspension, : the most playful of the Manila suspensions
If you feel like bringing an exotic touch to your home, the Grass woven Abaca hanging lamps are the ones for you. Handcrafted in the Philippines from natural abaca fiber (manila hemp), they are the result of a unique artisanal know-how. This collection will also take you into the world of basketry, an ancestral and meticulous work thanks to a remarkable weaving of vegetable fibers. You will carry in your room a handcrafted work with soft and vivid colors. These lights will take you into delicate, light and natural atmospheres. Blue woven Abaca suspension lamp, Grass S Hanging lamp in green woven Abaca, Grass S
Comments
No comment at this time!
Leave your comment