Five Scandinavian furniture and decoration brands to discover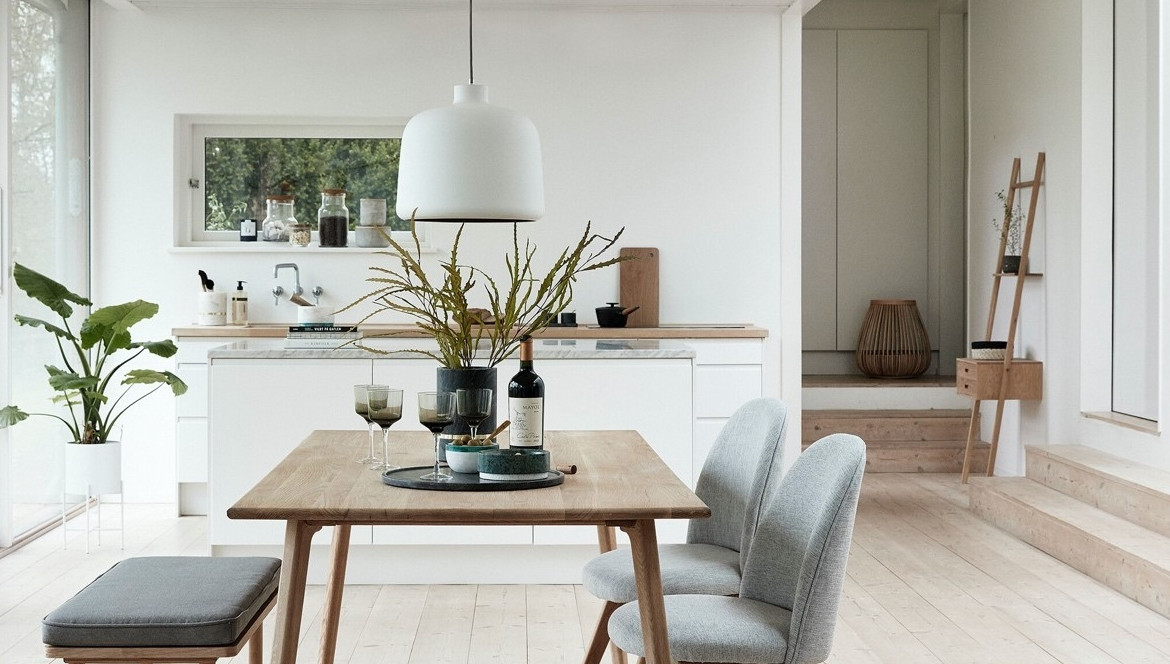 In these times of confinement, it is urgent to make your home a warm and friendly place. How about you adopt the famous Hygge? This Danish art of living which has the gift to transform our daily life into enchantment! We have deciphered for you, five brands of Scandinavian furniture and decoration to give you the deco recipe of the happiest people in the world.
The five Scandinavian brands you must absolutely consult!
Bloomingville, the Scandinavian decor inspired by slow living
Founded in 2000 by Betina Stampe, the emblematic Danish house Bloomingville has established itself, first in Europe and then in the United States, as an essential brand in the universe of the home. Its founder was able to combine the elegant naturalism of Scandinavian design with inspirations from elsewhere.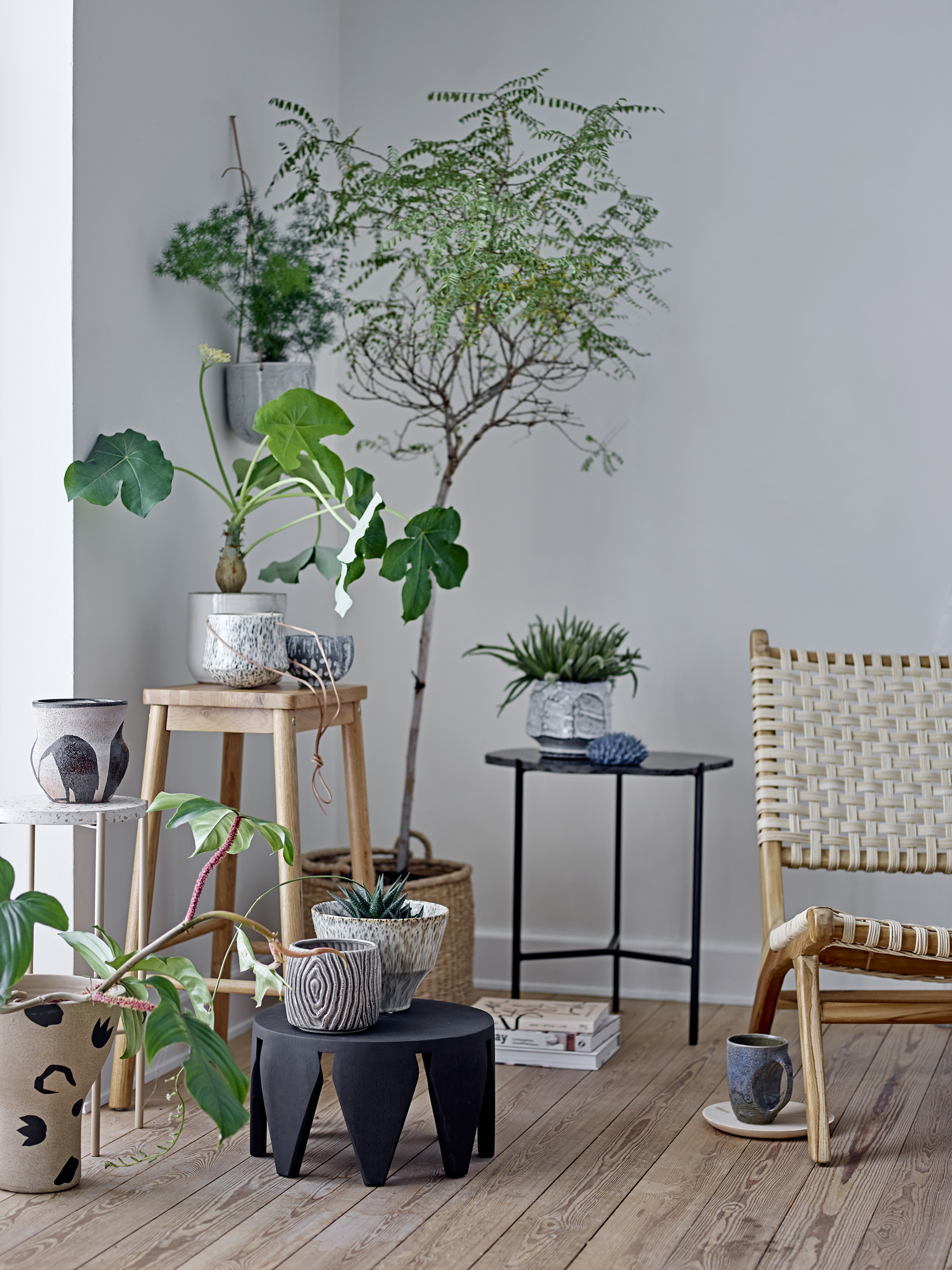 The brand renews its collections four times a year in an audacious manner, always as close as possible to trends. The latest collection "Spring Summer 2021" prints a resolutely Bohemian or Slow-life style that light up natural materials and neutral tones. The designers were inspired by the sunnier southern regions with the desire to create an interior that invites us to adopt calm and serenity. We love the Keila armchair in teak and woven rattan or the bamboo suspension Madani.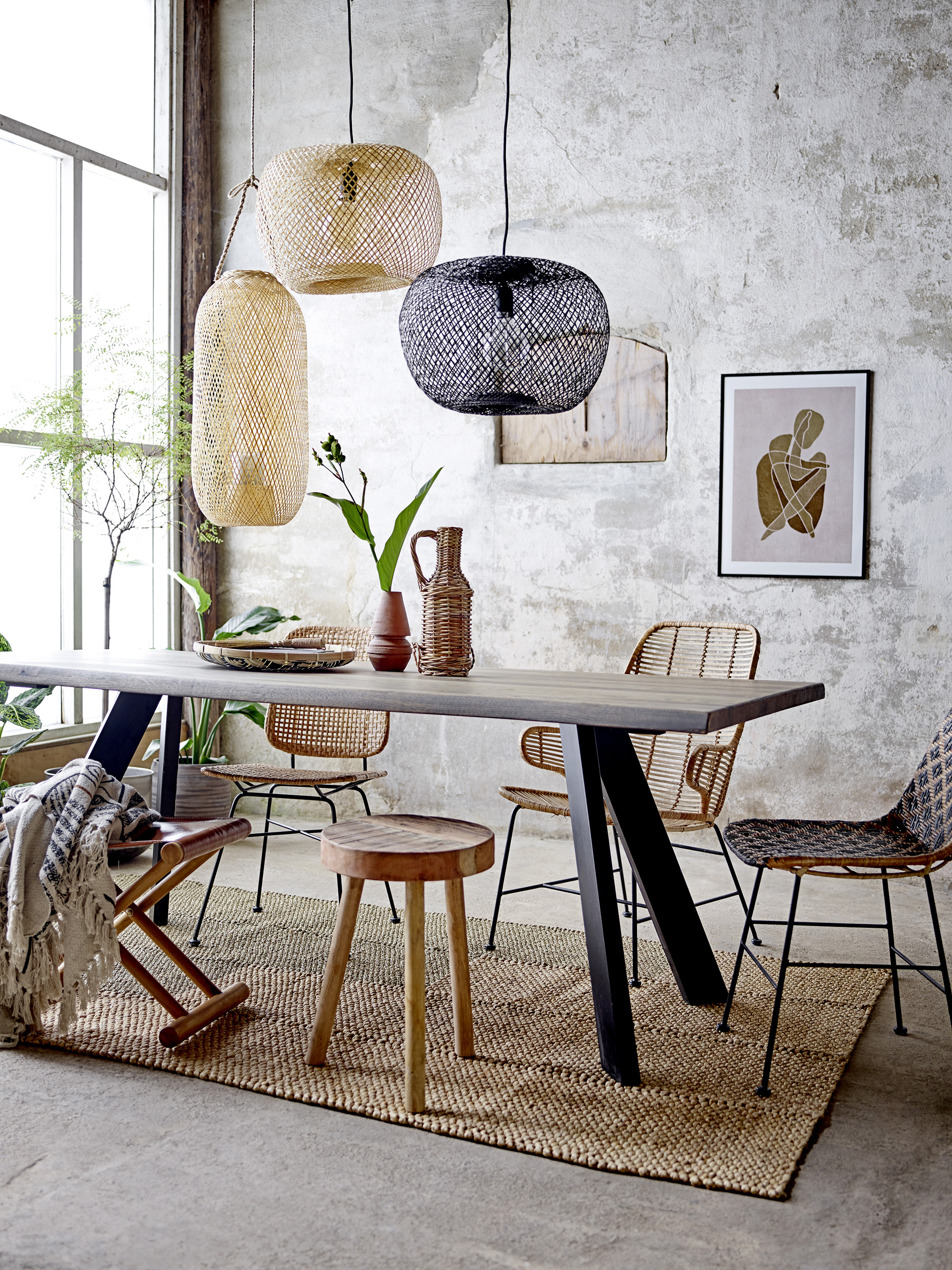 Finally, for lovers of authentic and rustic products, Bloomingville has just launched a new range called "Creative". The originality of this collection? Bringing even more personality and character to your interior with Camelia's hand-painted porcelain. Or unique objects, most often recycled and diverted from their initial use.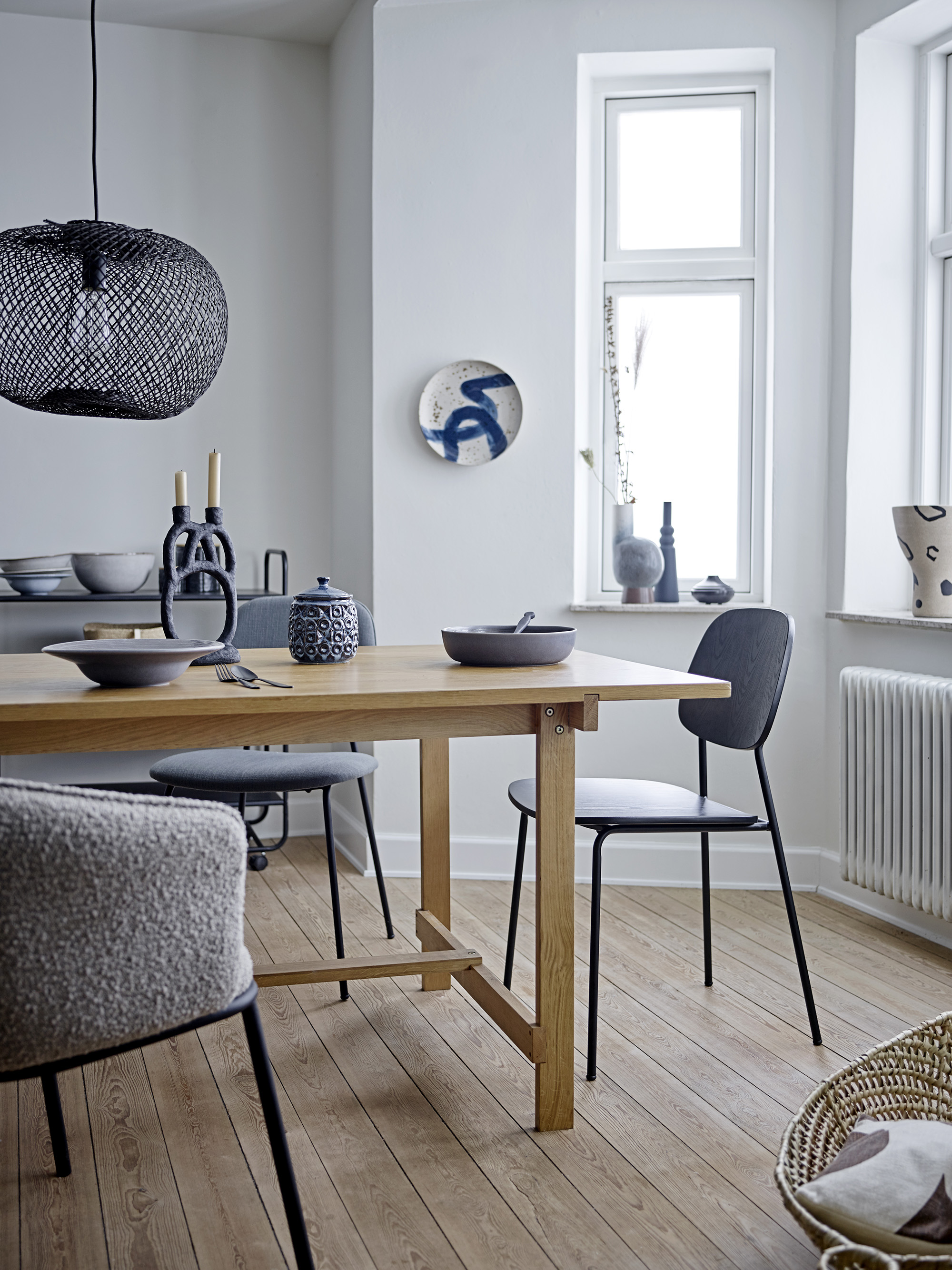 HÜBSCH, an environmentally conscious brand at a reasonable price
This Danish brand was founded in 2010 by Flemming Hüssak, Jannie Kruger and Daniel Henriksen. The brand had known a worldwide success in the furniture industry through its numerous trade shows throughout Europe, Poland, and China. Hübsch is pronounced ubch and means pretty in Danish and German. The creative teams make it a point of honor to design quality products by revisiting or modernizing Scandinavian decoration classics. They select only approved and durable materials.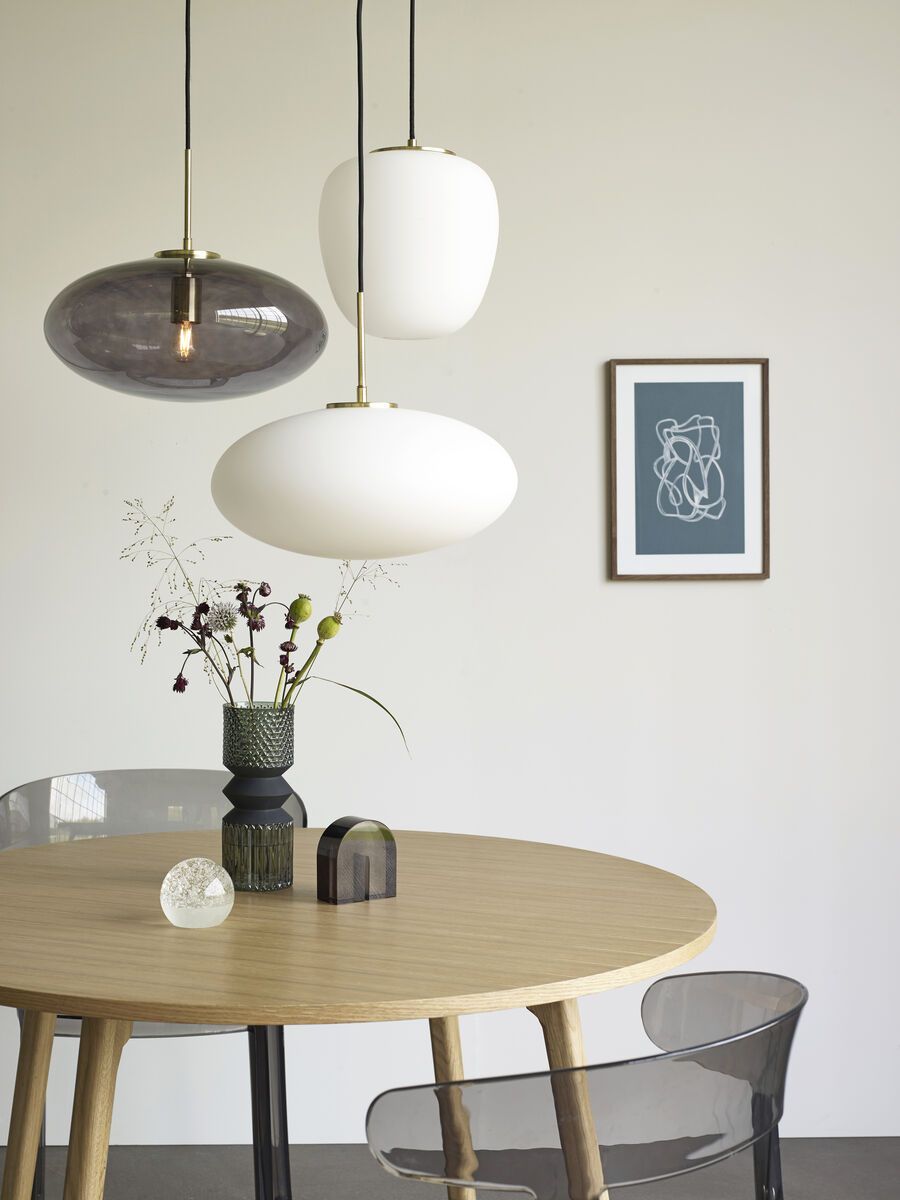 Since 2020, the company has begun a process of using only FSC-certified wood, an international label that promotes responsible forest management by combating deforestation. Similarly, on the linen side, Hubsch aims to use only OEKO-TEX certified textiles. At Hübsch, you will have a wide choice of furniture, lighting and household linen with collections renewed twice a year. The latest collection is inspired by ideas from all over the world and plays with combinations of materials and colors.
We fell in love with the round dining table in light oak at 580,00€ and brass suspensions made of glass with metal finishing touches at only 159,00 €.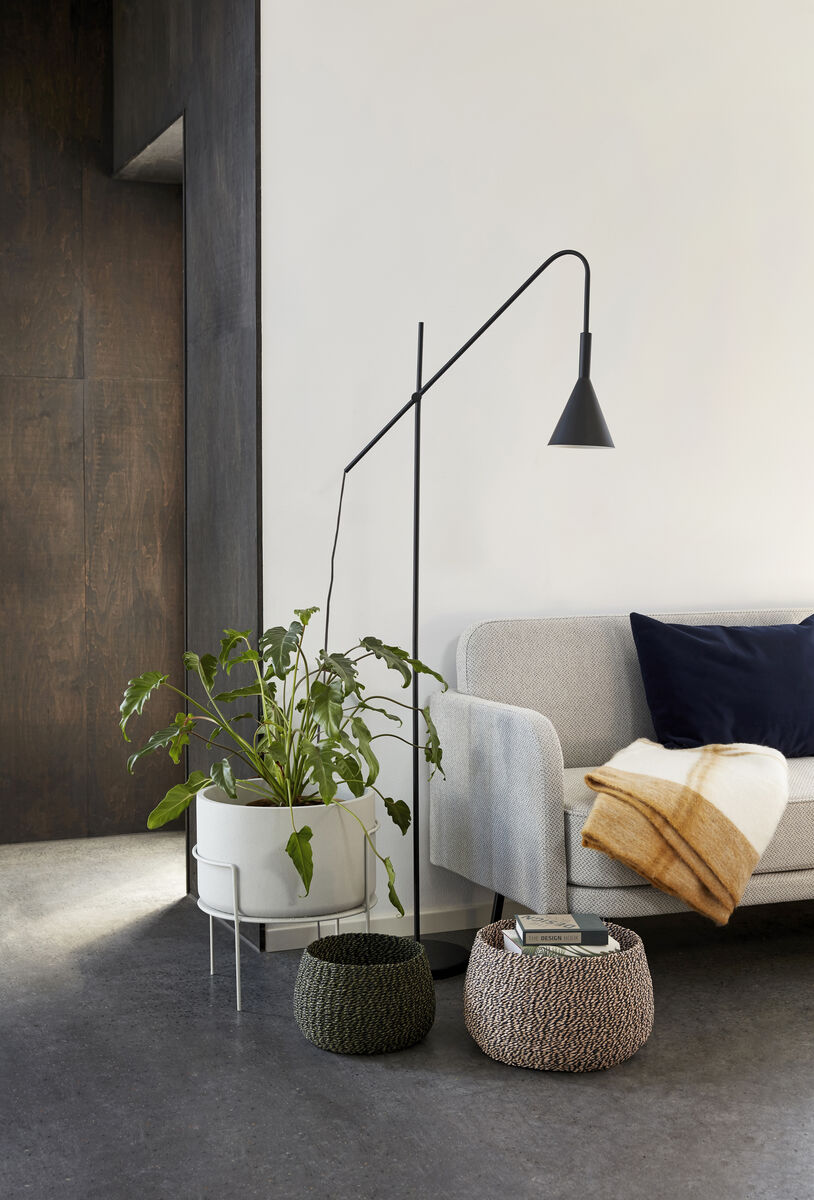 NORDAL, a brand adapted to your desires
In 1991 the father of the Nordal family founded the company, which is now run by his children Mads Nordal Petersen, Emil Nordal and Signe Nordal Madsen. In 1991 the father of the Nordal family founded the company, which is now run by his children Mads Nordal Petersen, Emil Nordal and Signe Nordal Madsen. It all started with the import of old furniture from India. Since then, the family business has kept the goal of sticking to the Nordic style and its neutral colors while mixing it with oriental trends and moods. Adept of a minimalist style, Nordal products are designed with pure lines. The brand also loves noble materials such as rattan, natural wood, or linen.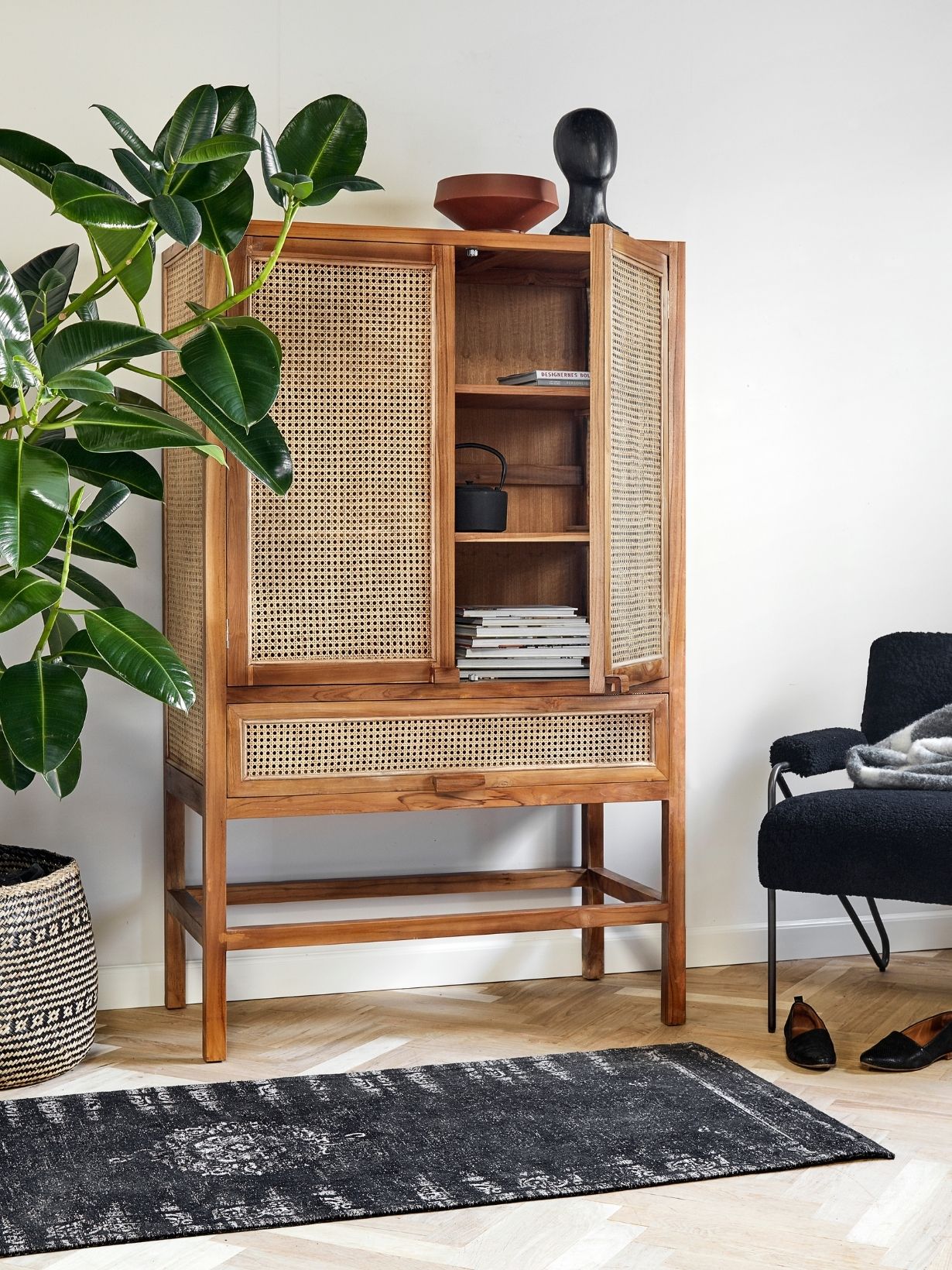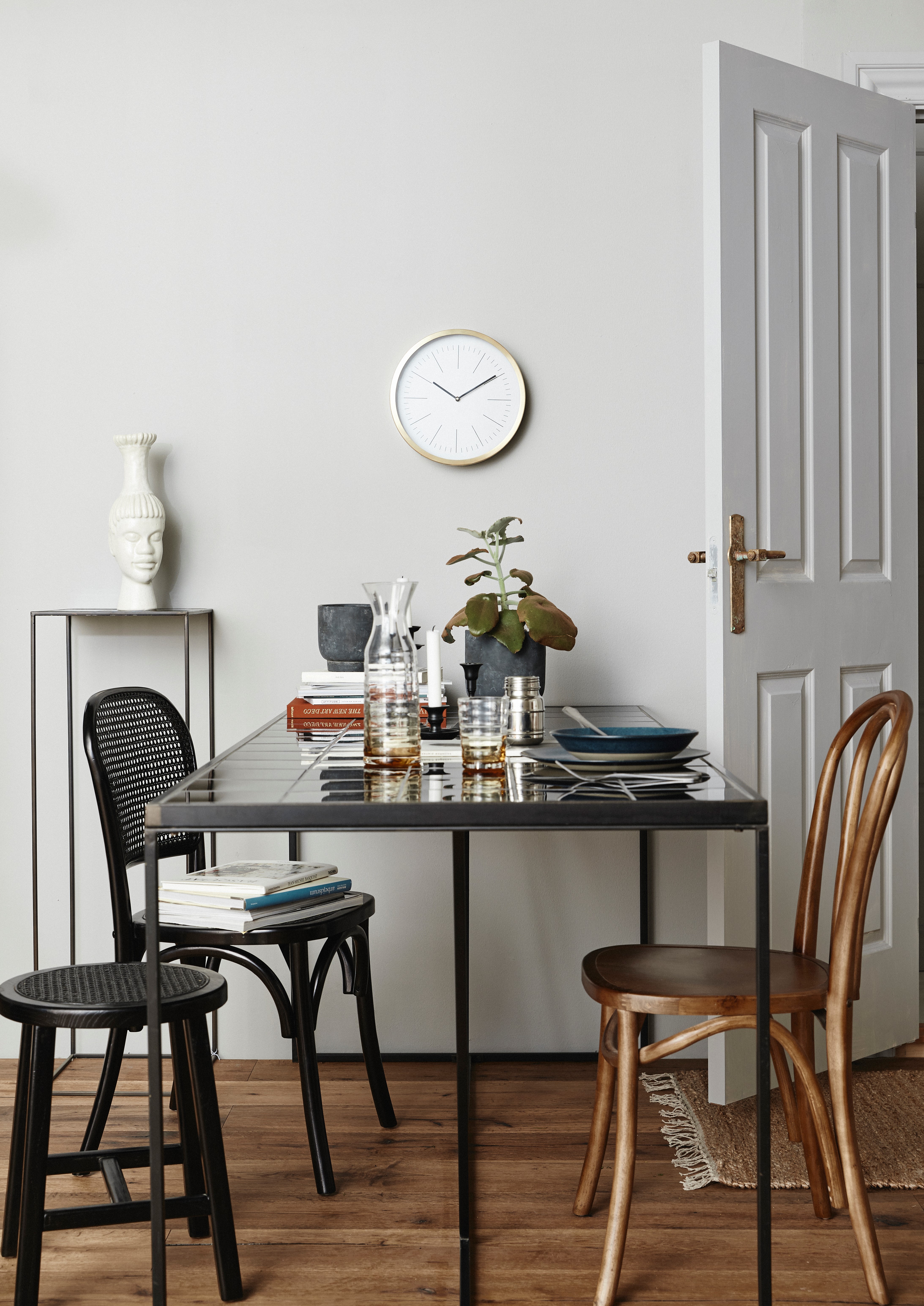 We love the marble breakfast table and the bistro chairs in black wood and natural wickerwork. We also fall in love with their ceramic vase with its voluptuous and feminine curve, which reminds us of the works of Anissa Kermiche.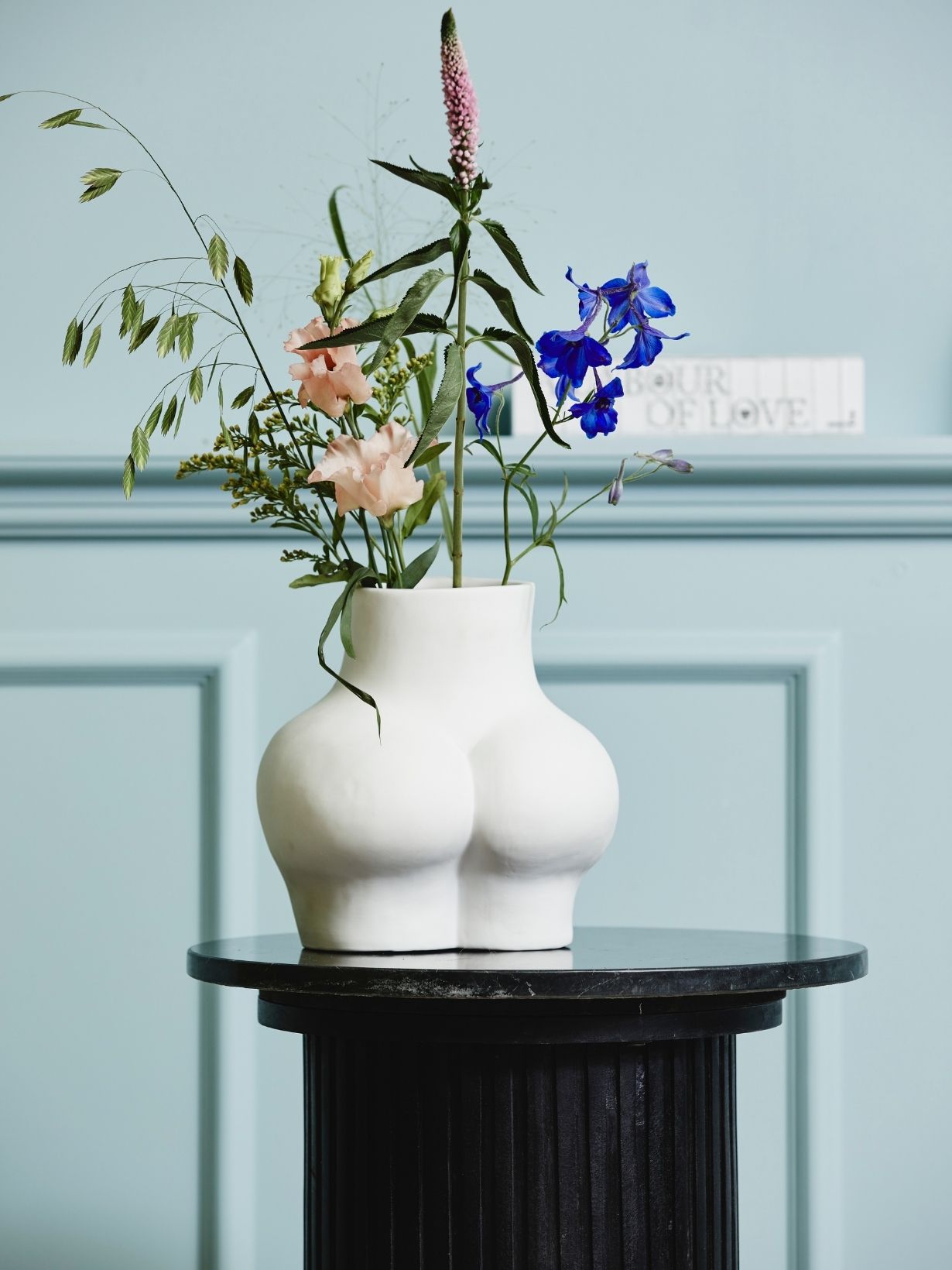 FERM LIVING, the Cocooning trend is back
At Ferm Living, warm colors such as beige, brown, ochre and terracota dominate! Throughout this brand, we can discover Trine Andersen. She founded Ferm Living in 2005, starting by making her own wallpapers. Today, the brand works with craftsmen from all over the world, fostering long-term partnerships and a corporate culture that promotes balance and transparency. More than ever, Ferm living is committed to advancing its commitment to ethical and sustainable practices that are respectful of our planet.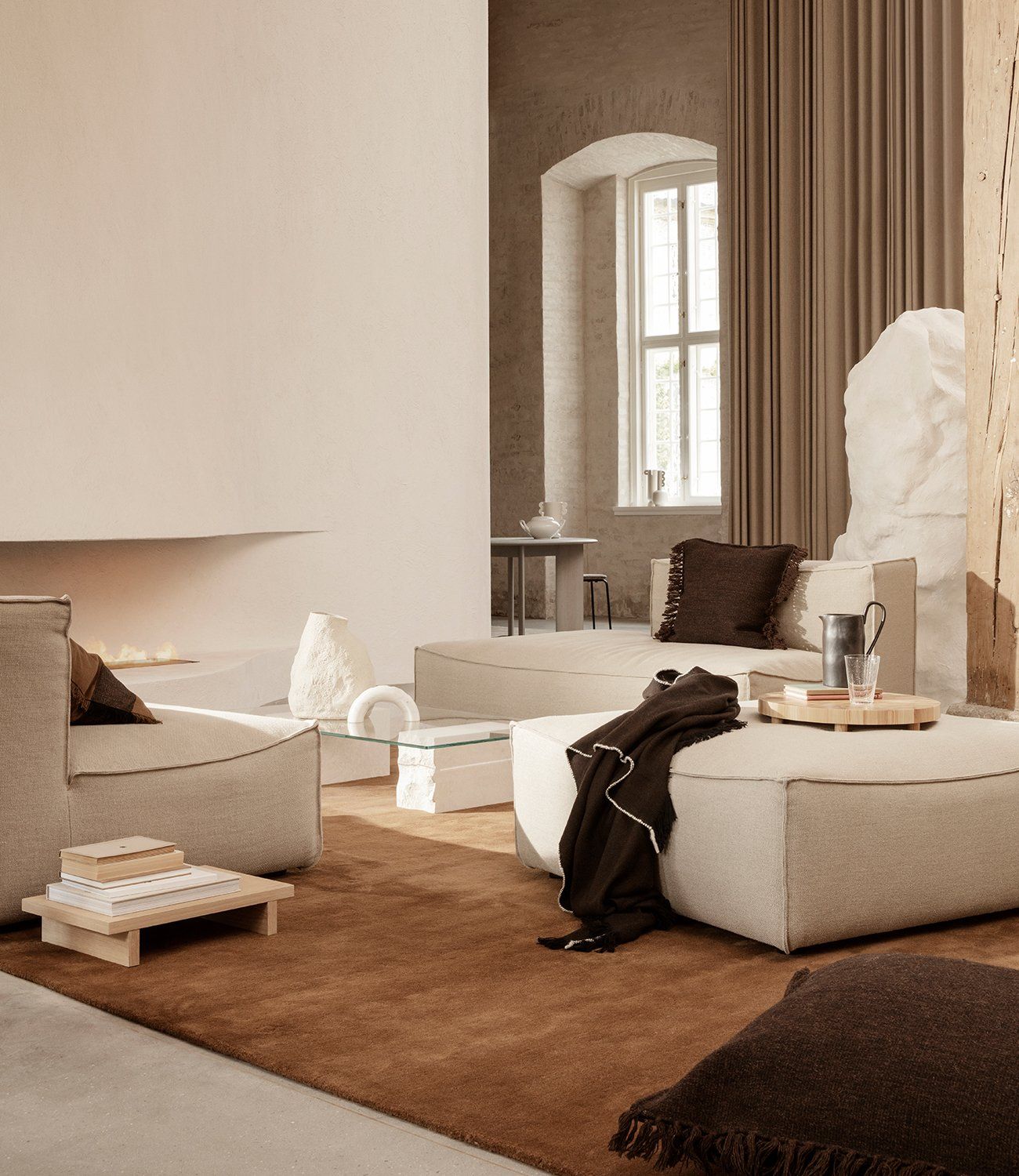 The brand has a children's collection named "KIDS" including toys, animal figurines and many other decorative items for the children's room.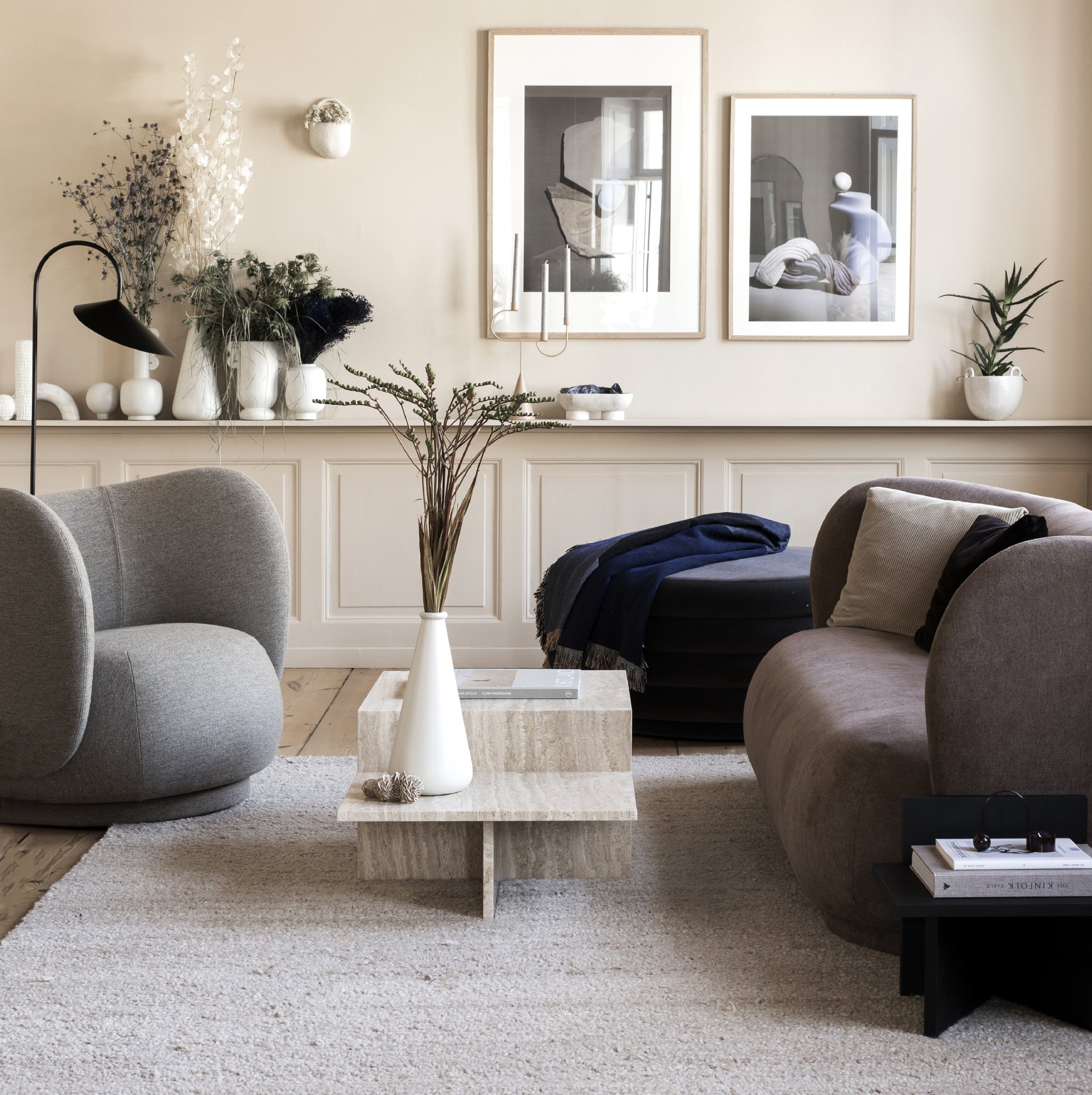 We fell in love with Hebe's handmade ceramic lamp, its flowing and feminine silhouette with a shiny enamel in a deep blue shade. It can be combined with different matching lampshades in natural off-white or more daring curry.
We also particularly liked the Sectorial desk set to be composed in oak or ash and brass support as well as the black Herman steel chair.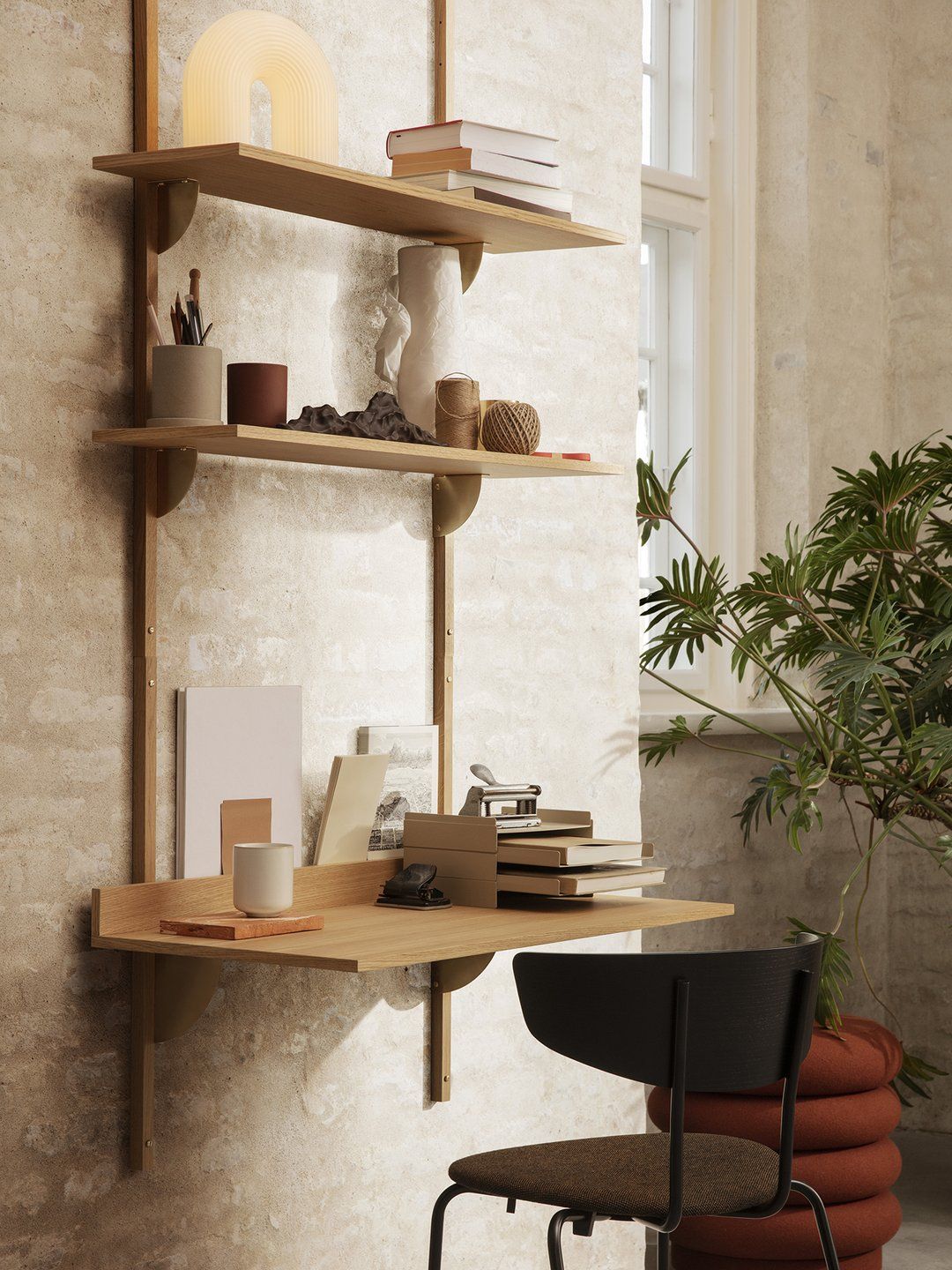 Sofa catena white linen sofa as well. Dressed in warm colors, this furniture will allow you to spend pleasant moments with family or friends.
HOUSE DOCTOR, Scandinavian design with industrial style
House Doctor is a Danish brand founded and managed in 2001 by Rikke Juhl Jensen, Gitte Juhl Capel and Klaus Juhl Pederson.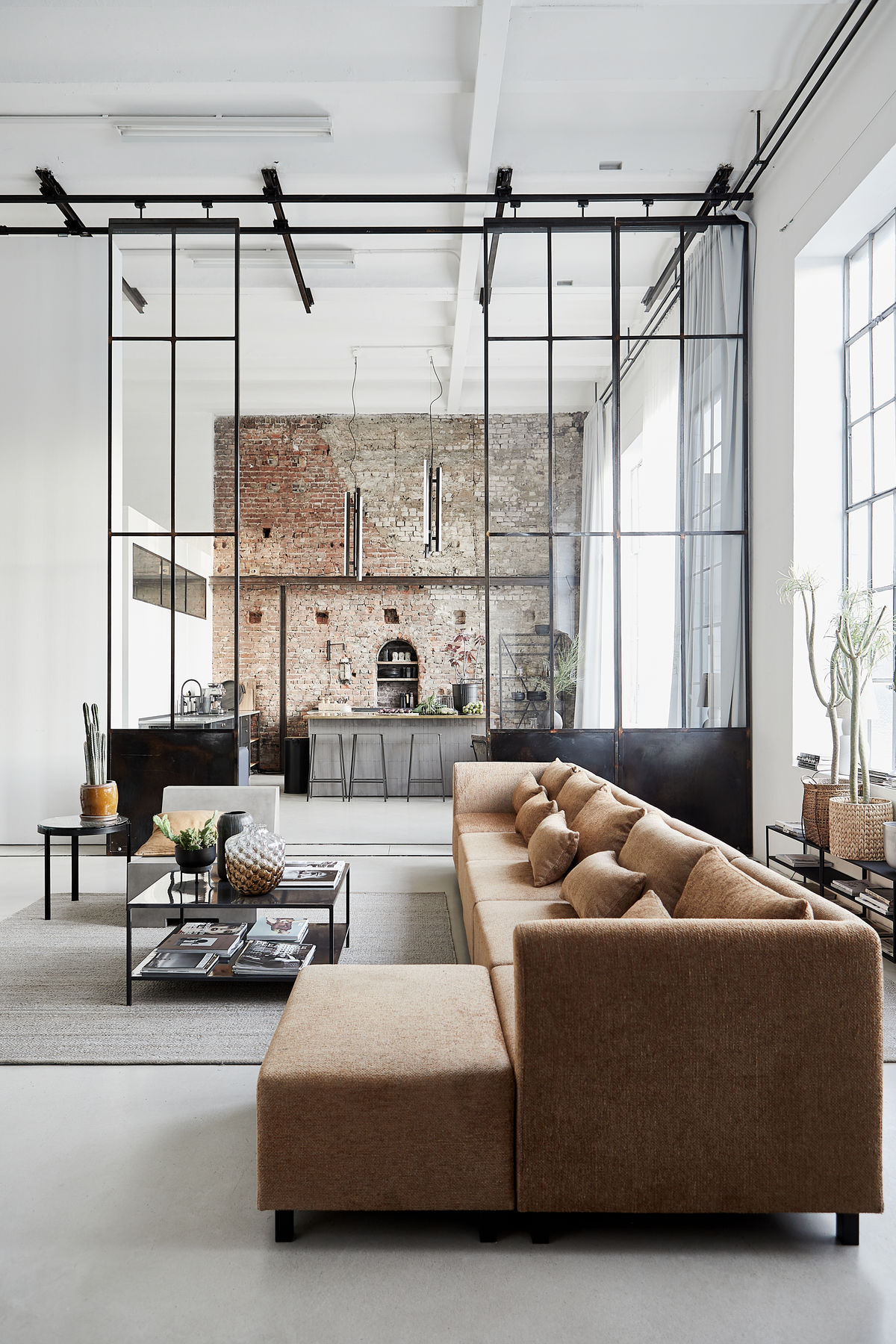 The aesthetics of the brand is rooted in the tradition of Scandinavian design with industrial notes that give a Loft spirit to their universe. The collections are carefully organized and packed with unique items to allow you to create your own individual and personal style. Rigorous in manufacturing, House Doctor remains a family business and all their products are designed by in-house design teams.
Our favorites? the cubic and minimalist light grey concrete table designed for both indoor and outdoor use, as well as the aluminum ceiling lights with a resolutely industrial style.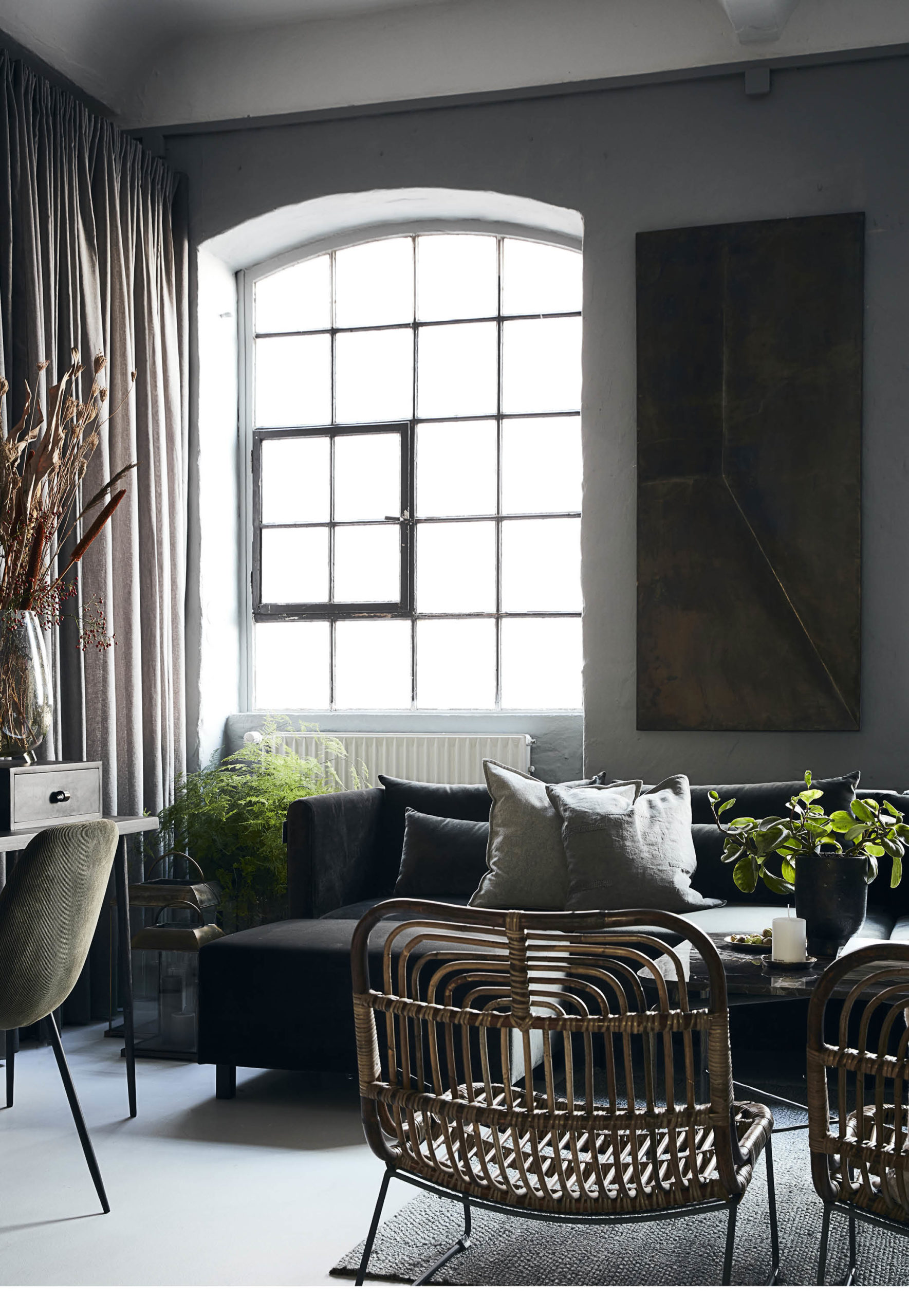 Comments
No comment at this time!
Leave your comment