Three interior designers who inspire us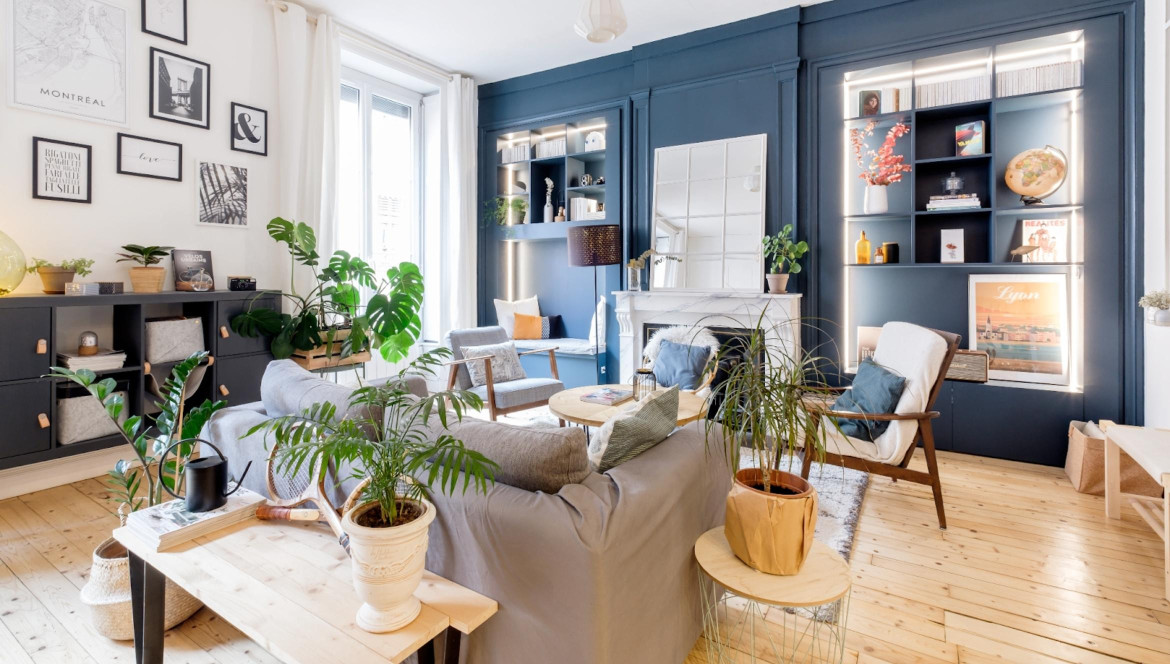 We spend most of our time in our living space. We want our interior to represent us and to allow us to live in it warmly. The design, decoration and layout of this space contribute to an art of living. However, it is not so simple to conceive and obtain a decoration which answers at the same time our expectations and our tastes while maximizing the space. Many people call upon an interior decorator who will guide them in the implementation of their project. He will accompany them in optimizing and harmonizing their interior spaces. He will also bring an aesthetic aspect that he will personalize while surprising you by the installation of new furniture, lighting, new colors and textures. This article is therefore an opportunity to introduce you to interior designers who have caught our attention at MBS Design.
Wellsat Deco, Héloise de Bienassis
We discovered her on Instagram under the pseudonym Wellsat Deco. Raised in the marketing and communication world, Héloïse de Bienassis decided, at the age of 30, to take a turn in her life to devote herself to decoration and space planning. A world that did not attract her when she was young: "It's crazy how you can love certain things as an adult when you hated them so much as a child... It works for broccoli, naptime and for me, decoration! Today, Héloïse De Bienassis is an interior decorator who is passionate about her work. She spends her days imagining interiors for the benefit of her clients. She adapts to their wishes and desires. She uses everything around her, space, objects, light, in order to make an ideal place by choosing furniture and pleasant materials, adequate textures and colors, by recreating new lines of depth. In the universe of Wellsat Deco, we can note an attraction for the Scandinavian trend, a timeless and timeless style. We find in his work furniture with clean lines and the use of natural materials such as wood. This style brings a warm atmosphere thanks to the open and bright rooms. Through her creations, this young interior designer offers us advice on how to arrange the space in our homes in a clever way. The useful is well connected to the pleasant. Héloïse also has a passion for glass. We find in her creations this famous separation that delimits spaces without closing them. She also revisits the Mondrian style glass roof with geometric lines and bright colors with a very contemporary look. To discover Héloïse's creations, we invite you to visit her website wellsat.fr and find all her decorating tips and projects on her instagram account Wellsat Deco.
Camille Gomez
After several years in the world of marketing, Camille Gomez decided in 2020 to live from her passion: decoration. She completed her training to become an interior decorator in Montpellier and its region. What she appreciates above all in her job: Imagining and giving life to a universe corresponding to the desires and personality of her client. Each project is a new challenge to take up, a new space to organize, new colors to mix. Thus, her objective is to find and propose adapted solutions to realize a project made to measure according to the way of life and the needs of each of her customers. Whether it is for a house, an office, a store or an apartment, Camille adapts to all styles and associates colors, materials, lighting and adequate textures that will transform their interior and meet their expectations. Her various interior design projects are distinguished by a modern and warm style. The arrangement of furniture and decorative objects is ideally optimized to offer a great comfort of life and movement in the rooms. Through light color tones, Camille brings a dark tone to the rest of the room. A touch of color will contrast the space, bringing vivacity to the whole. To find her projects of interior designer and her personal achievements, we invite you to discover them on her website camillegomez.fr and her instagram account. The latter reveals beautiful projects that can inspire your next renovations!
Marie Froideval - Studio Mariekke
After ten years working in digital communication, Marie Froideval has made her passion her job. She entered the Ecole Boulle to study interior design before founding, six years ago, her own interior design and architecture agency: Studio Mariakke. "Her primary objective is to dust off and breathe new life into the past to create a remarkable and special interior atmosphere. The materials, colors, objects, lighting and patterns must bring the room to life while blending the past, the personality and the taste of the person who lives there in order to make this living space unique, human and beautiful. Her contemporary style is distinguished by the conservation of certain traces of interior that has a history like an old radio or a camera of the time. She reclaims all rooms by transforming them and bringing them up to date with a touch of originality and vitality. She modernizes interiors by bringing her techniques, her imagination, her creative spirit to rework each space. Moreover, she brings a new look to the light in order to produce a convivial atmosphere in particular thanks to the indirect lighting, the lamps to be put down, the wall lights or the suspensions. It merges lighting with color. It tends to add a cool color in a warm atmosphere and vice versa. She also seduces the public by combining bright and flashy colors; all tastes and combinations are possible. Through her Instagram account and her website marriekke.fr, Marie reveals her projects of complete apartment decorations, ideal living spaces by giving a place to historical objects in order to give life to the past. She transforms an interior into a unique, surprising, comfortable and lively space.
Comments
No comment at this time!
Leave your comment