Four ways to make your home resemble the gorgeous coasts of Normandy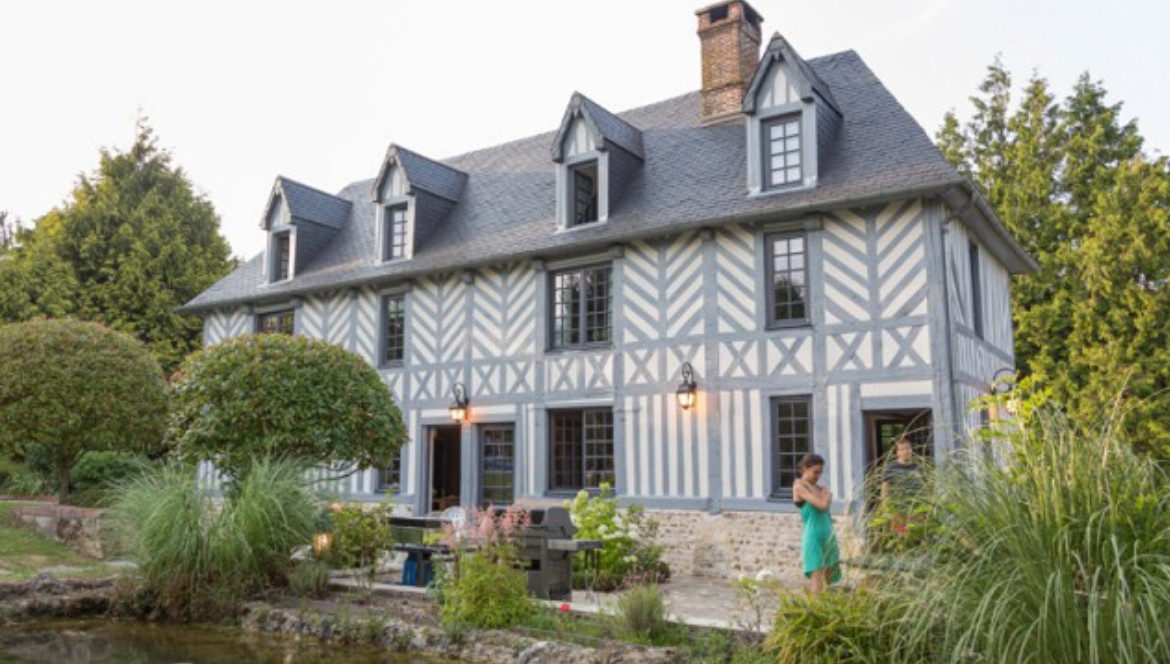 The leitmotif for a Normandy seaside-like decor is authenticity. Draw inspiration from these early 19th century houses as well as from the characteristic half-timbered mansions along the coast. You can easily imitate that effortless and cosy holiday home style. Antique furniture, straw mats and wicker baskets are must haves when it comes to Norman decor.
Opt for antique furniture and a patina effect
Antique furniture such as Normandy cupboard and other china cabinets, far from being old-fashioned, will bring authenticity to your interior. As they can be overwhelming, one can opt for them to be patented in a greyish shade in order to give a vintage and warm style to your rooms.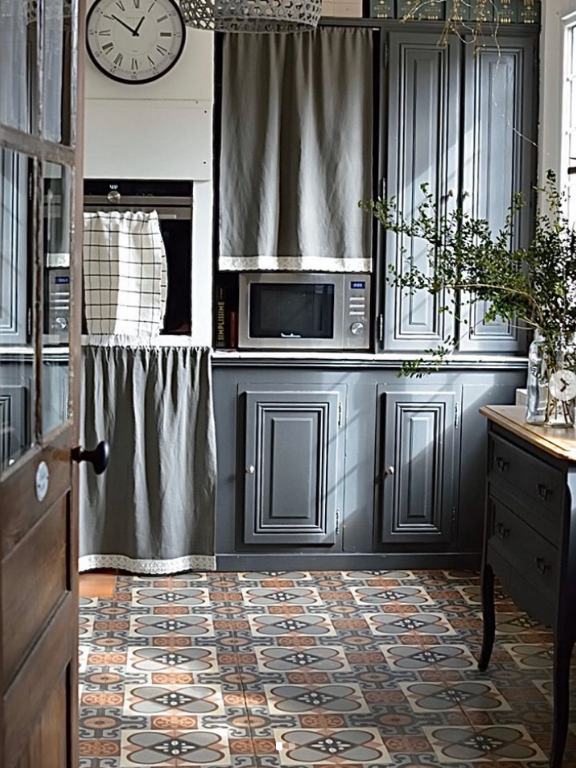 Be daring by opting for toile de Jouy
With a reputation for being old-fashioned, the daytime canvas is making its way to becoming back in fashion. The timeless motif representing characters and landscapes can be found on wallpaper or on home textiles in order to bring a romantic touch to your home. The Barrière Normandy hotel in Deauville has made toile de Jouy its signature fabric in order to achieve a chic and elegant seaside style.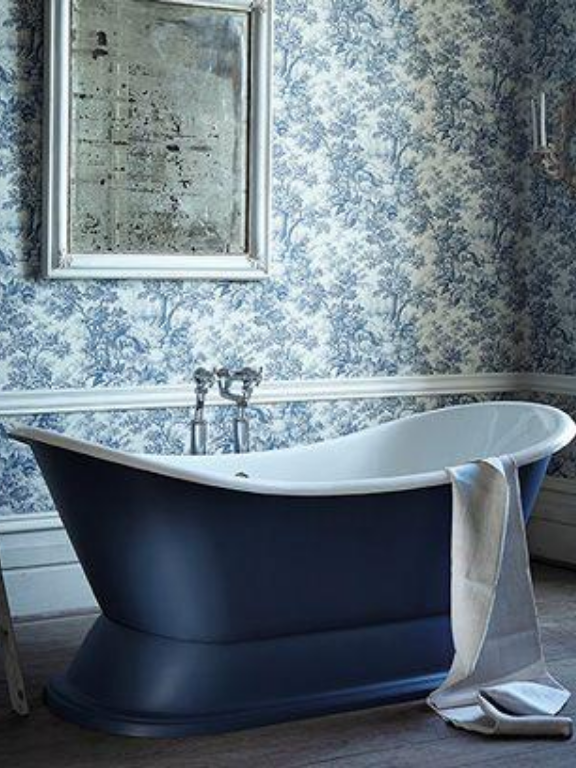 Opt for raw materials such as sea grass or panelling
Sea grass will bring texture to your floor and make your room seem much warmer and cosier. Its sand colour, its chevron or chequered pattern and its natural fibres are a brilliant low-cost option.
Panelling is a perfect choice for wall covering in a seaside style. It will remind you of the beach cabins of the Normandy coastline all the while bringing character to your home. Opt for it to be painted in a soft tone such as taupe or grey which will also bring a touch of modernity to the room.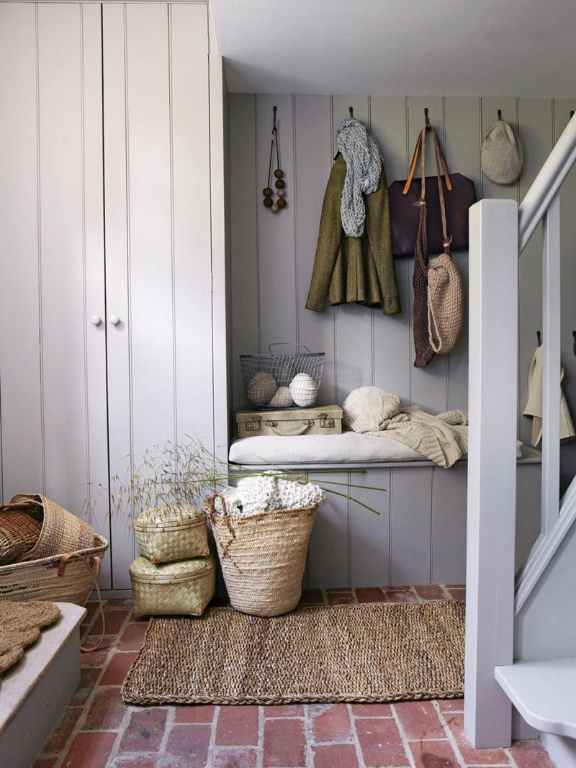 Collect wicker baskets and crockery with crustacean patterns
In order to make your decor unique, it's time to opt for 100% seaside style accessories. Wicker baskets, which are reminiscent of fishing, are to be collected and displayed. And seen as what's in our basket usually ends up on our plates, we're unable to resist shellfish patterned dishes.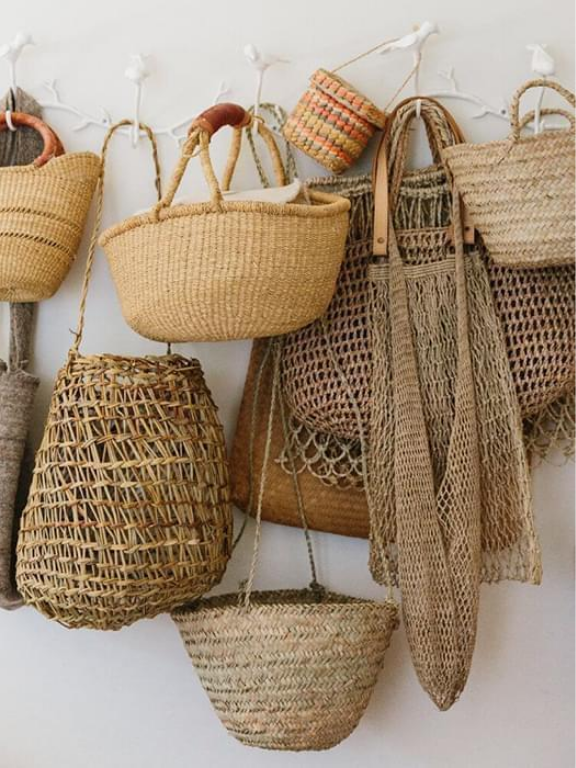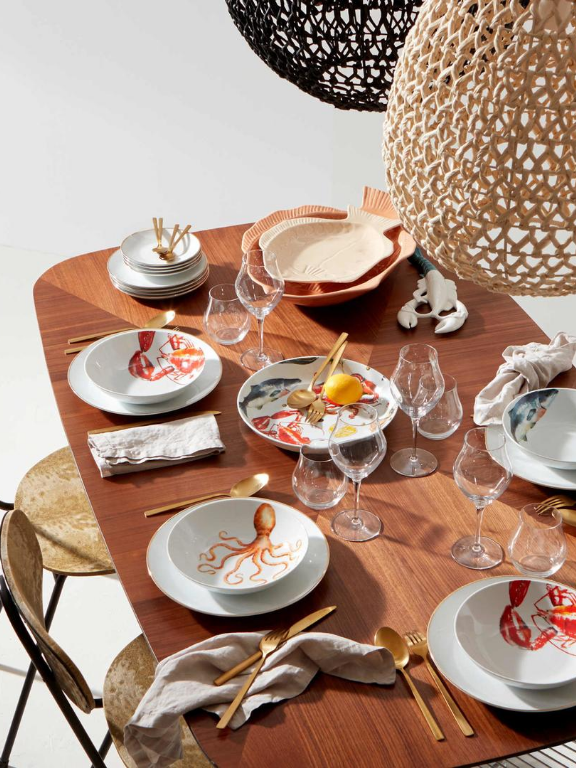 Comments
No comment at this time!
Leave your comment