Market Set, the French lighting manufacturer that wakes up our interiors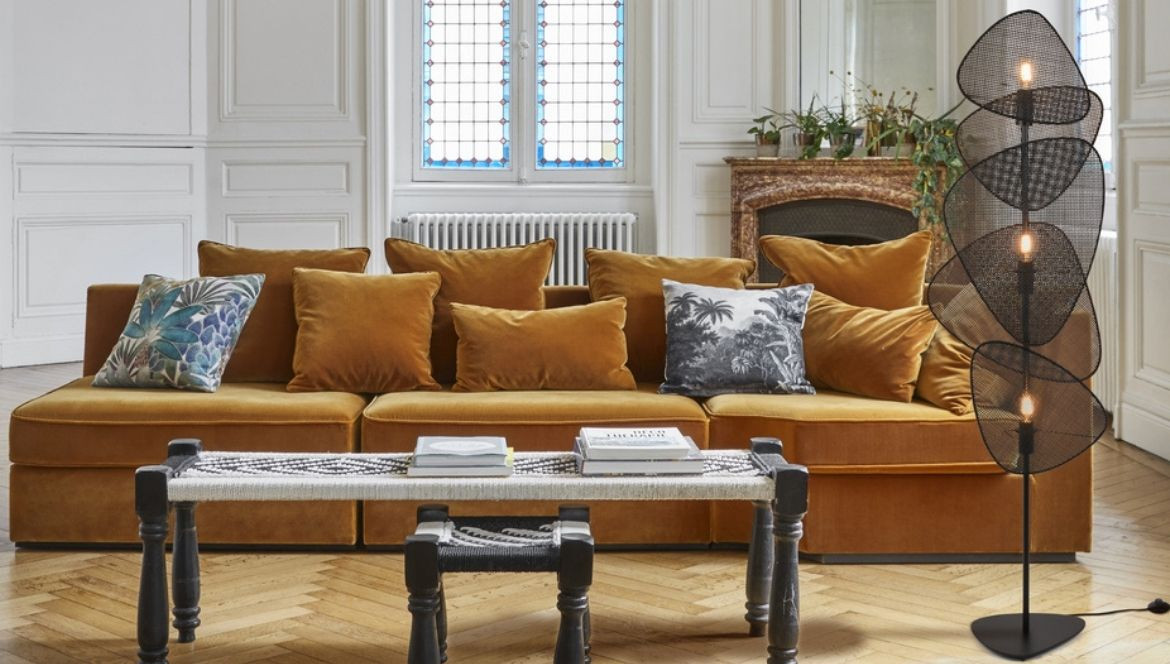 Founded in Bègles in Gironde, the French company Market Set has been designing and manufacturing lighting in its own workshops since 1970. Thanks to its team of young designers and its unique know-how, the brand reinvents the codes of classic lighting with original creations using natural materials such as washed linen, raffia or woven rattan. High-end products made with rigor and precision, chic and graphic lines, pastel colors, mix of bohemian, Mediterranean, poetic or Japanese and exotic trends, Market Set never ceases to surprise us. The editorial staff takes you to discover the latest collections that made us fall in love.
New beige and ecru colors for the Singapore Nude collection
If you're looking to bring a touch of exotic to your home, the Singapore Nude collection is the right lighting for you. Inspired by Asian lanterns, the Singapore collection's pendant, wall and table lamps are a true invitation to travel. Each lamp is the result of a delicate stacking of several shades made of washed linen and cane respectively. The union of natural materials with the new sand, ecru and beige colors bring an atmosphere of serenity and softness.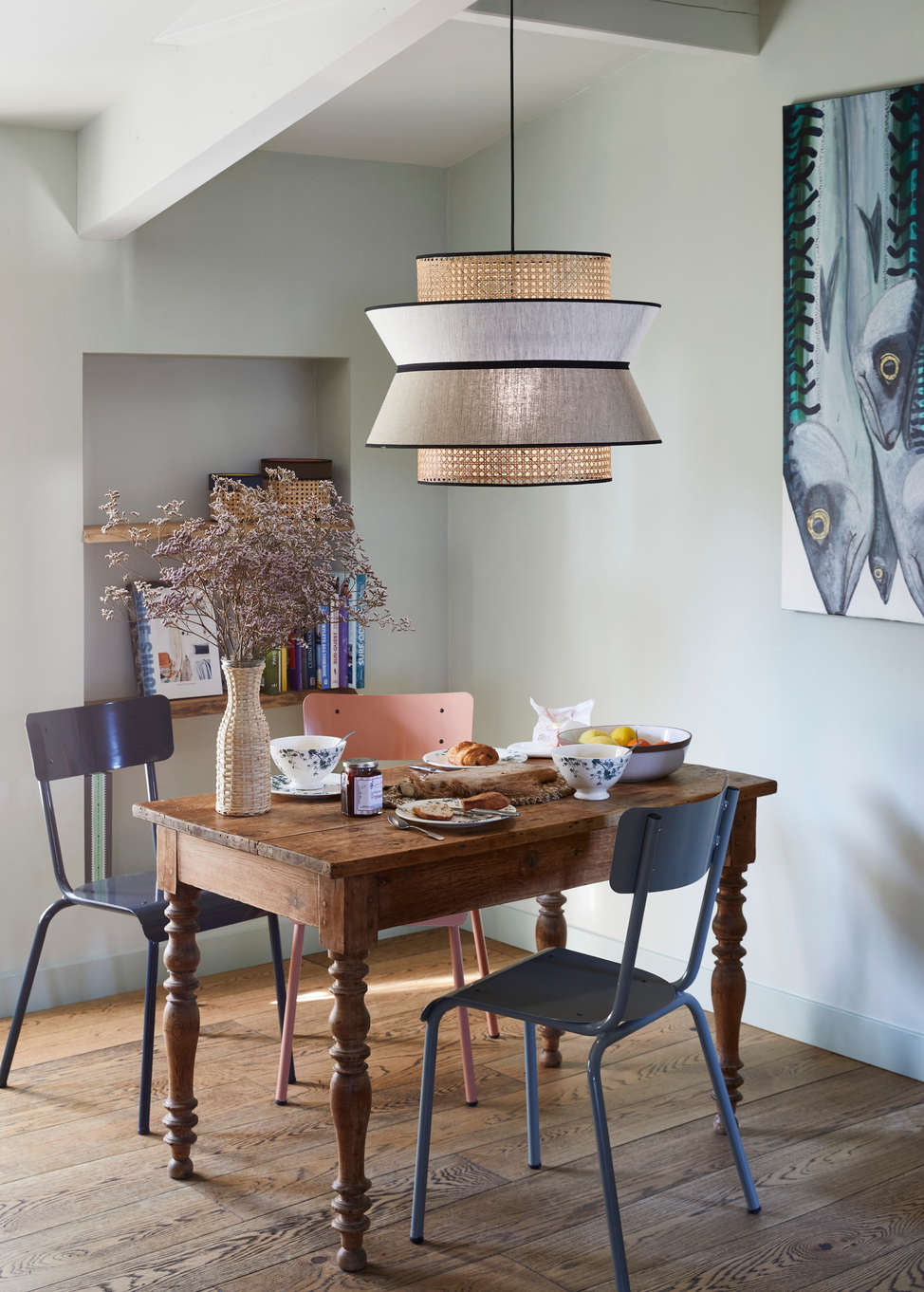 We had a crush on the Singapore Nude wall lamp with its conical shape. It will dress your interior by bringing a touch of elegance.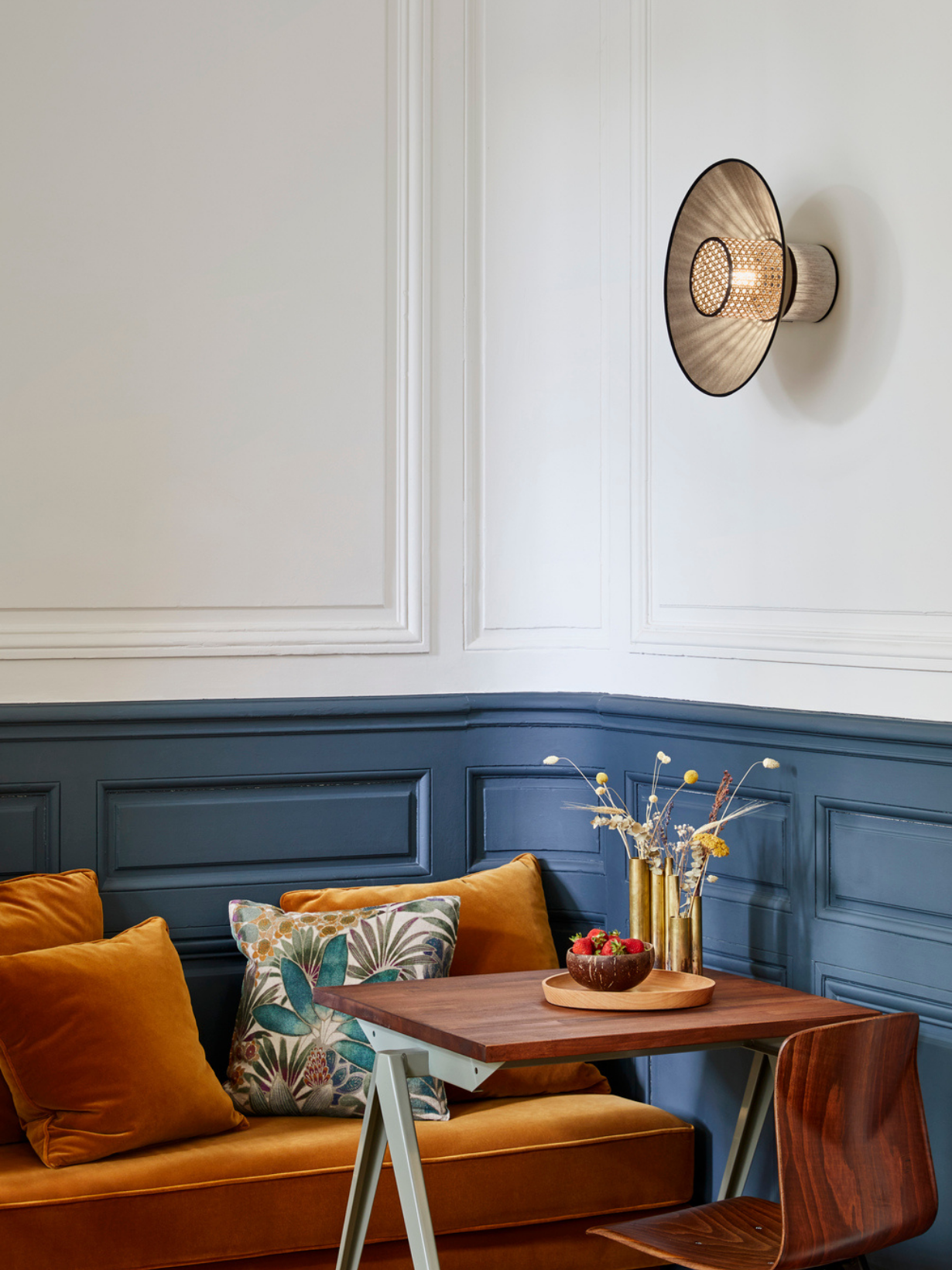 Formentera hanging lamp in raffia and fringed bana
The "Formentera" collection surfs on the big trends of the moment like the bohemian-chic style for its natural textures, its sparkling colors but also the Mediterranean trend for its sunny side thus bringing an air of vacations through its light fixtures.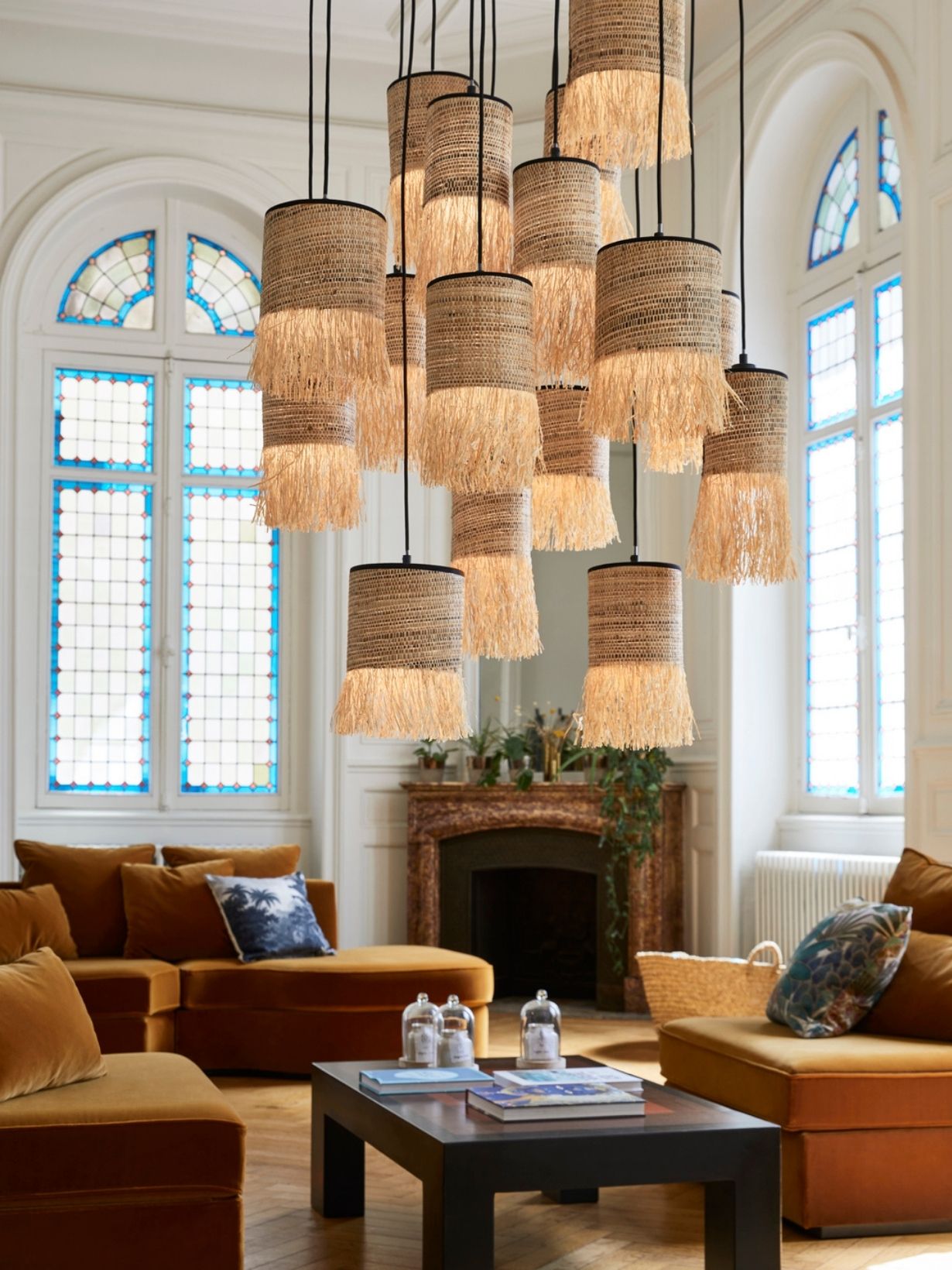 The collection offers several combinations for the lampshades: the triptych aligned will be ideal to put above a kitchen worktop or a dining room table, the cluster format in several dimensions composed of 5 to 16 lights will be exposed as a chandelier by coming to magnify your living room, your entrance or the enclosure of a staircase. Each cylindrical lampshade has been handcrafted in bana and fringed raffia, raw materials that will warm up your interior. Raffia is a type of palm tree native to Madagascar whose leaves give this very strong fiber used to make ropes or upholstery fabrics. This collection will be ideal to bring an air of freshness and sunshine in your living room or in your bedroom, the impression to transform your place of life in pleasant moment of vacations under the heat of the tropics.
Marrakech Collection, suspensions with spicy colors
With its warm colors and spicy hues, the Marrakech suspension is a ballad in the heart of the souk of the Medina! The French company Market Set pays a tribute to the art of Moroccan basketry with an elegant combination of natural banana and raffia fibers, hand-fringed to make each suspension a unique piece.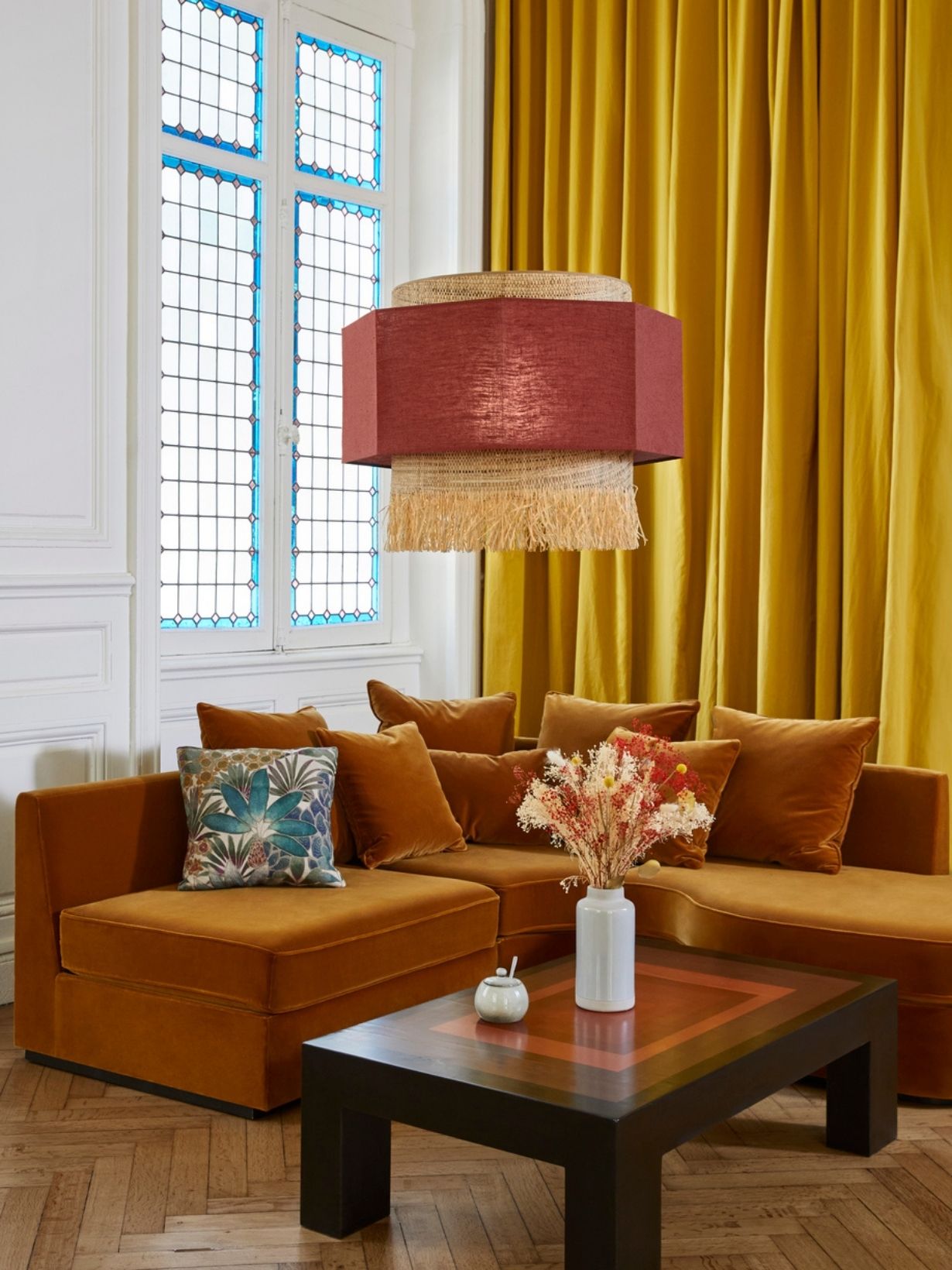 Covered by an elegant geometrically shaped washed linen shade, this pendant will bring Morocco into your home for a trendy Bohemian chic decoration.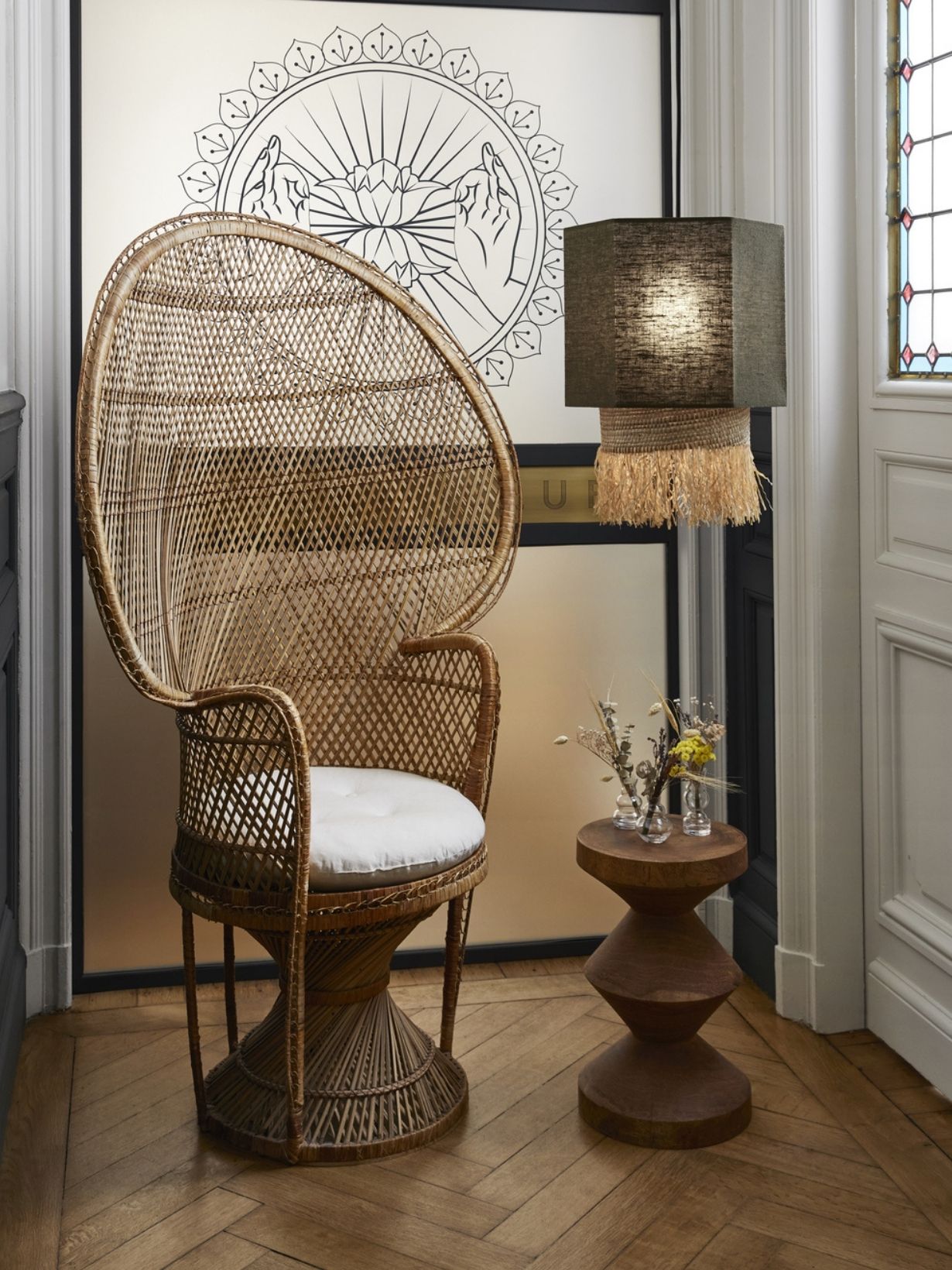 The Marrakech collection is available in several sizes S, M or L and in several colors Curry, Saffron, Massala and Khaki. All the colors have been subtly chosen to be able to associate subtly. Our advice? Do not hesitate to mix colors and sizes to play on the shift of colors and volumes. Effect guaranteed!
Japanese style for the new Screen collection in black woven rattan
The Screen collection, which has made the house of Market Set a success, returns this season with a new color in black cane. The manufacturer has adopted a new technique of weaving rattan into squares that gives the collection a more timeless and Japanese look.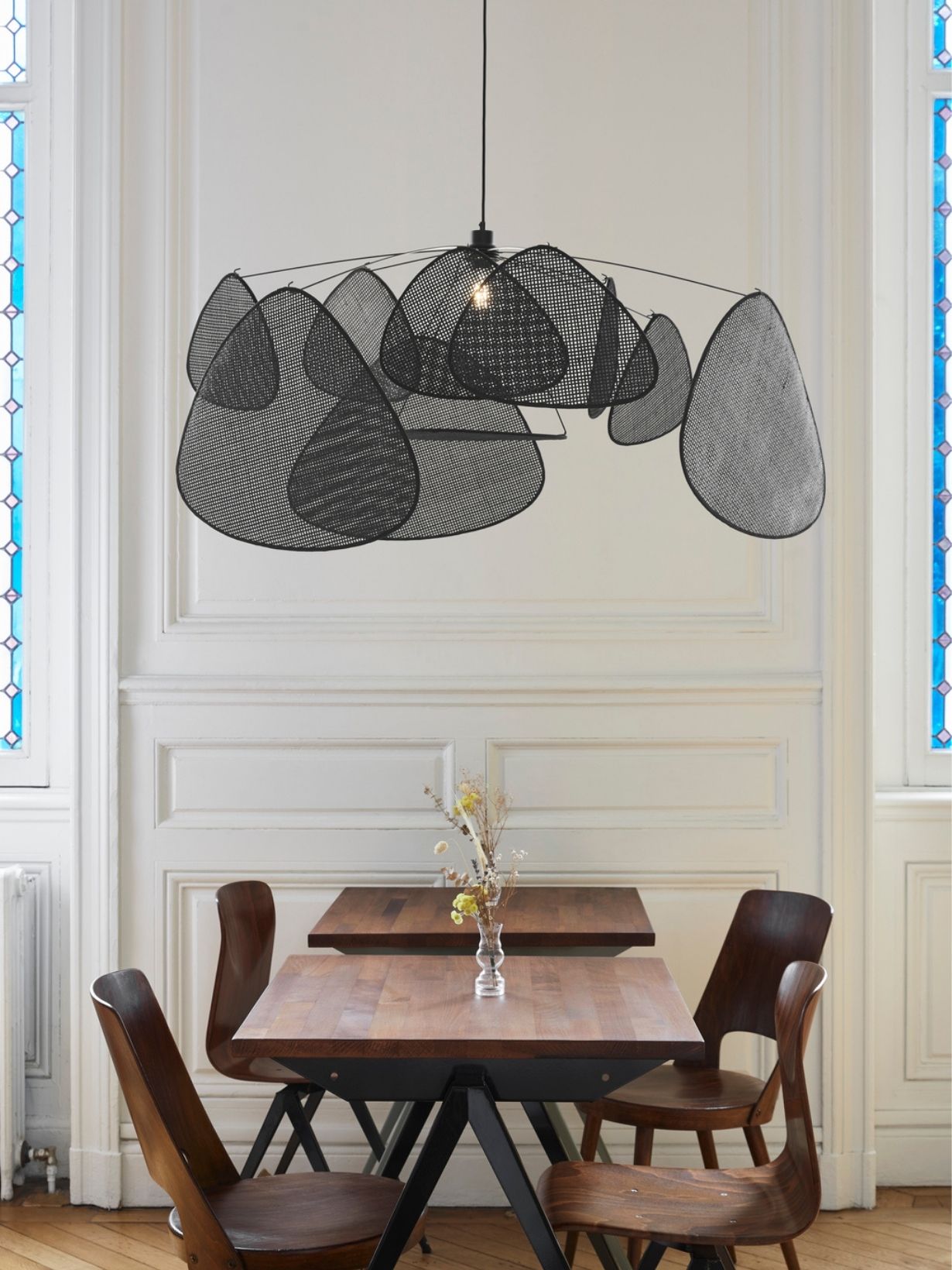 Market set was inspired by Yakisugi, an ancestral Japanese technique of burning the wood on the surface to protect it and make it last over time. A responsible and aesthetic approach for a successful graphic style. We particularly like this collection for its spirit of aerial mobile that breathes a wind of softness and lightness.
Comments
No comment at this time!
Leave your comment