New York, New York : how to imitate the stylish homes of the Big Apple ?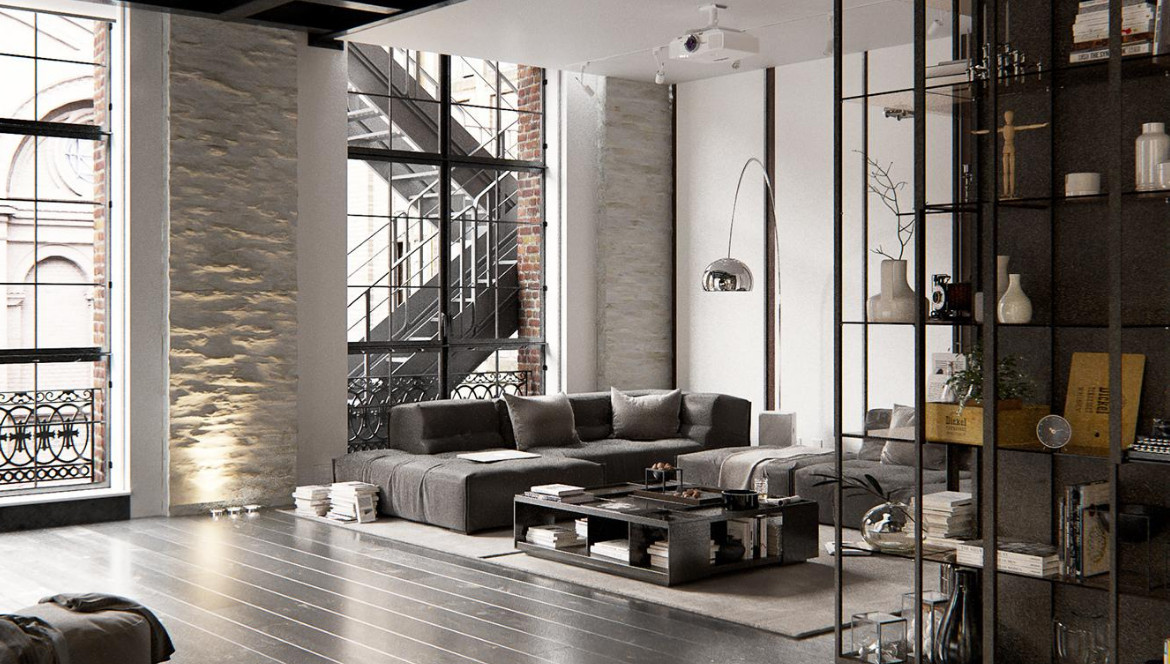 "But there's something in the New York air that makes sleep useless; perhaps it's because your heart beats more quickly here than elsewhere..." - Simone de Beauvoir, America Day by Day
With its impossible heights, its density and its melodies, one must think of the dreamy city of New York as a complex one. This is also true when it comes to its charming timeless interior design style which is synonymous with diverse influences and possibilities that can embellish our homes. Mixing modernity and retro style, as well as raw materials and warm colours, we will show you how to bring a touch of the Big Apple to your home.
Space optimisation
Space is a luxury in the global metropolis that is New York. Therefore, all ideas are welcome in order to bring functionality and order to a small surface area. The choice of light fabric and bright colours when it comes to drapery and curtains is a clever one : this gentle visual allows for better lighting. Don't forget about different tones and shades! Chalk white, mixed with peachy pink or alabaster white allows for a feeling of freshness and serenity in your room.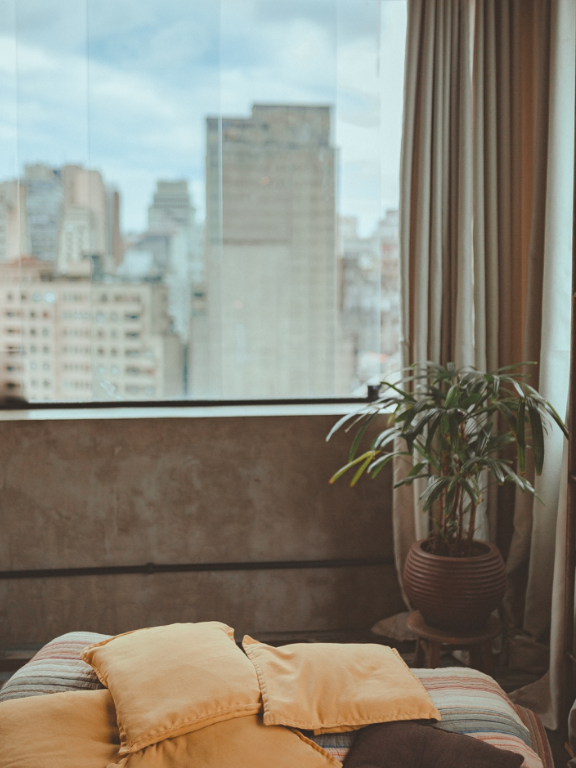 The following 18th century maxim reminds us that « beauty is based on utility » : it is essential to be able to combine stunning visuals with great functionality. Why risk cluttering your room with accent lamps when you can opt for simple wall lights that elegantly illuminate your home? Think of choosing a wall light like the Orb which would go marvellously above your dining table but also in the corner of your living room.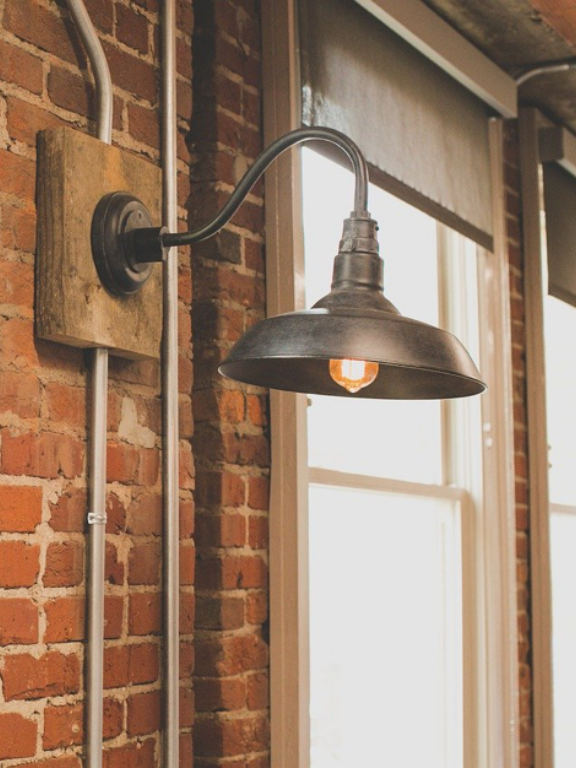 Don't forget that your furniture is multifunctional! By using detachable shelves, a fold-out couch or a bench that can easily be slid under the table, you can free up a considerable amount of space. Thus, one must always rethink the layout of the rooms and make the space harmonious, no matter how small it is.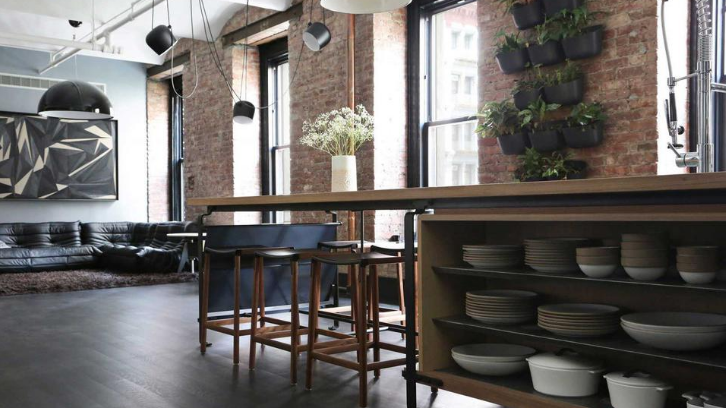 New York lofts: atypical architecture and industry chic
Back in the day, living in a loft was seen as a sign of marginality and reflected a Bohemian spirit. However, very quickly, loft style became a worldwide trend that you have to imitate in order to create that industrial-chic look! Opt for metal or marble furniture with a singular and sophisticated style, such as the Riccia clock or the Nora coffee table. Try adding vintage pieces such as antique picture frames or mismatched chairs to give your home a casual feel. Finally, by leaning a mirror against the wall, you can create an impression of infinity by bringing an original and vintage touch to your decor.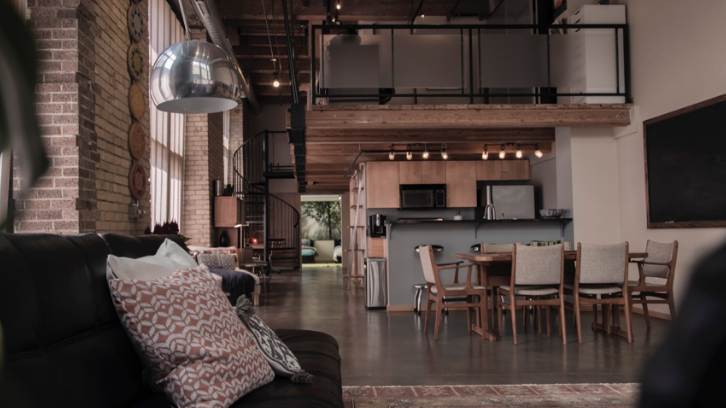 In New York loft apartments, contrast is the order of the day! Why not try to mix the industrial style with the dandy deco style? Cultivating elegance, finesse and originality, dandyism can be part of the sophistication of mosaics in the kitchen or the bathroom. Add an urban touch by integrating decorative carpets into each room, preferably of the same colour family so that your interior is homogeneous from one room to another. Think of raw colours and industrial-inspired designs that can texture your bedroom, living room or dining room.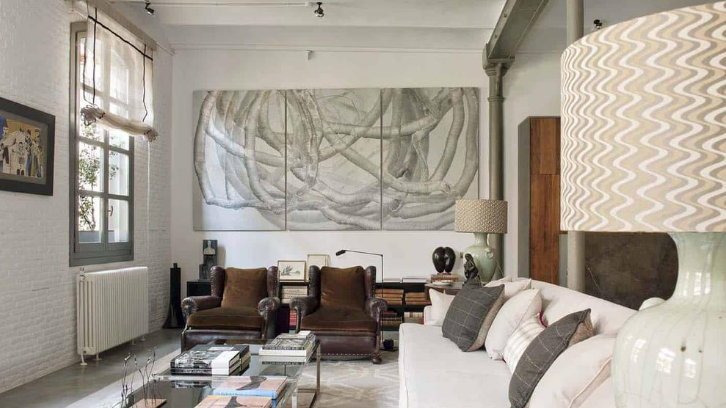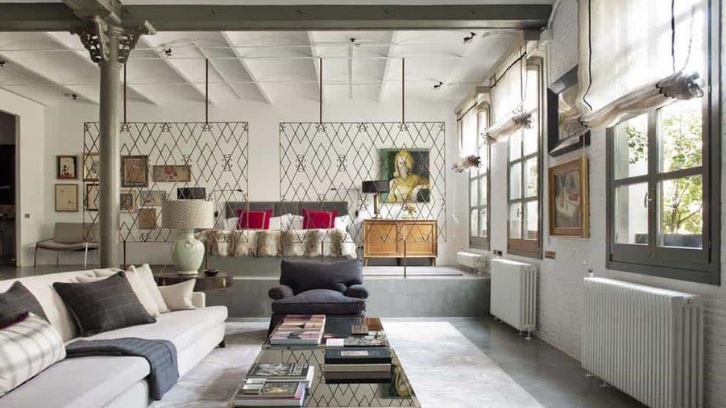 Big Apple eclecticism
From elegant traditional Brownstone buildings in Brooklyn to luxurious condos in Soho, New Yorkers' homes reflect the diversity that this city embodies, giving way to a fusion of ideas, cultures and tastes. Here, there are no rules - a stylised lampshade reminiscent of Gatsby's Roaring Twenties can find its place alongside Louis XVI-style bergère chairs and industrial metal beams.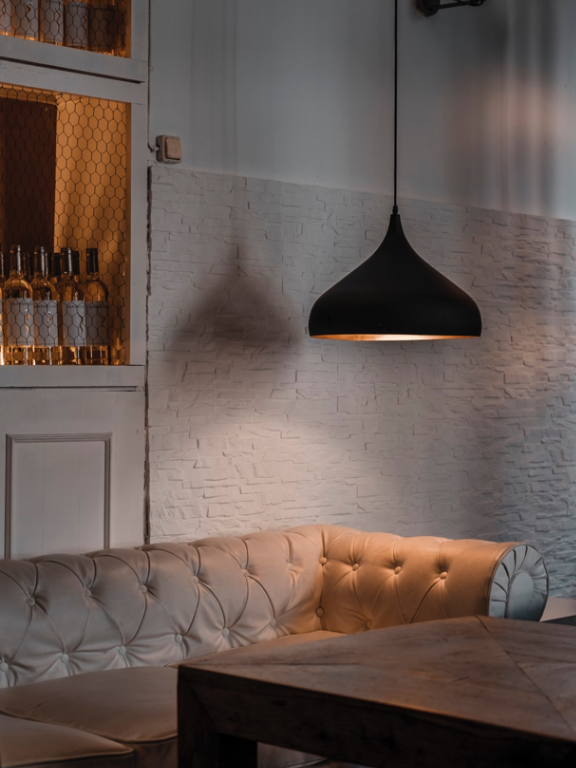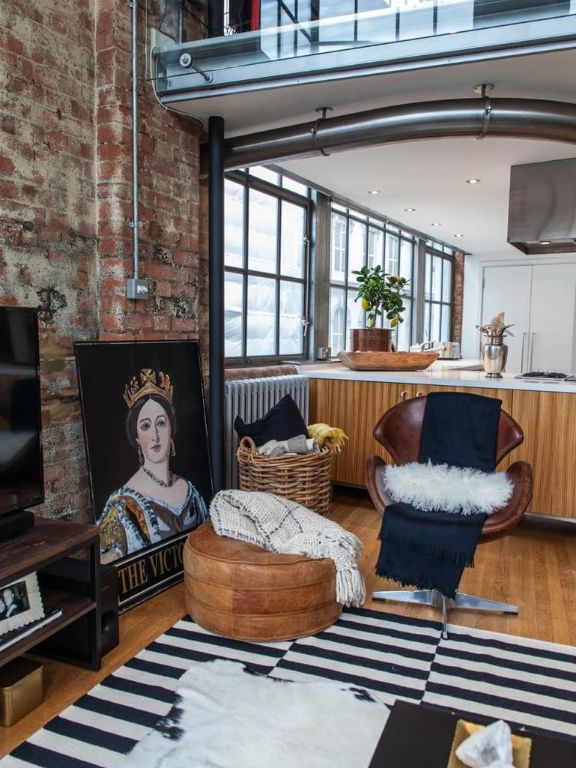 However, the art of variety does not mean forgetting the importance of consistency! Finding a balance between well thought-out organisation and the risk of clutter is the challenge of New York decor. Here, you can see how harmony reigns between the bright colours of an ashtray, the eccentric patterns of cushions and the unmistakable references to pop art. At your cocktail parties, your guests will marvel at your ability to bring such divergent elements together in splendid unity.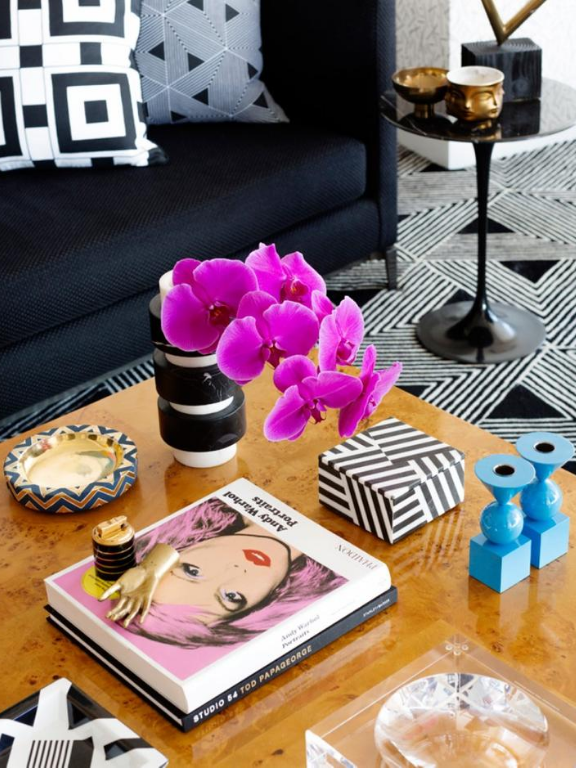 A touch of nature
You appreciate green spaces all the more when you're a city dweller. A few potted plants or flowers will not only soften your decoration but can also add texture and colour to your entire interior. If you're looking for volume, consider spider plants with upright leaves that make them the perfect companion for any New York apartment. Use a standing plant pot to showcase your more exotic plants, like succulents that bring a bohemian touch to the living room.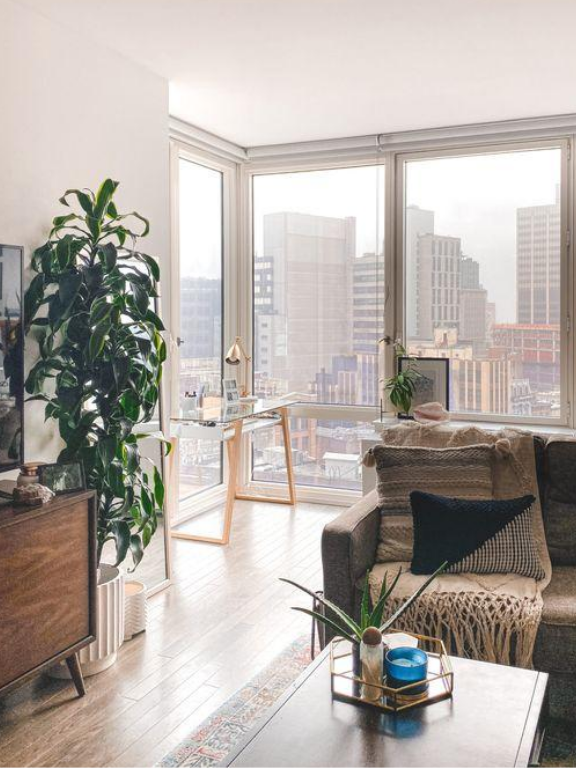 The New York decor style represents a mix of contemporary influences and a timeless touch that results in impressive spaces that are both functional and chic. America and its dreams of grandeur are now part of your home!
Comments
No comment at this time!
Leave your comment