Our selection of the best offices to design your workspace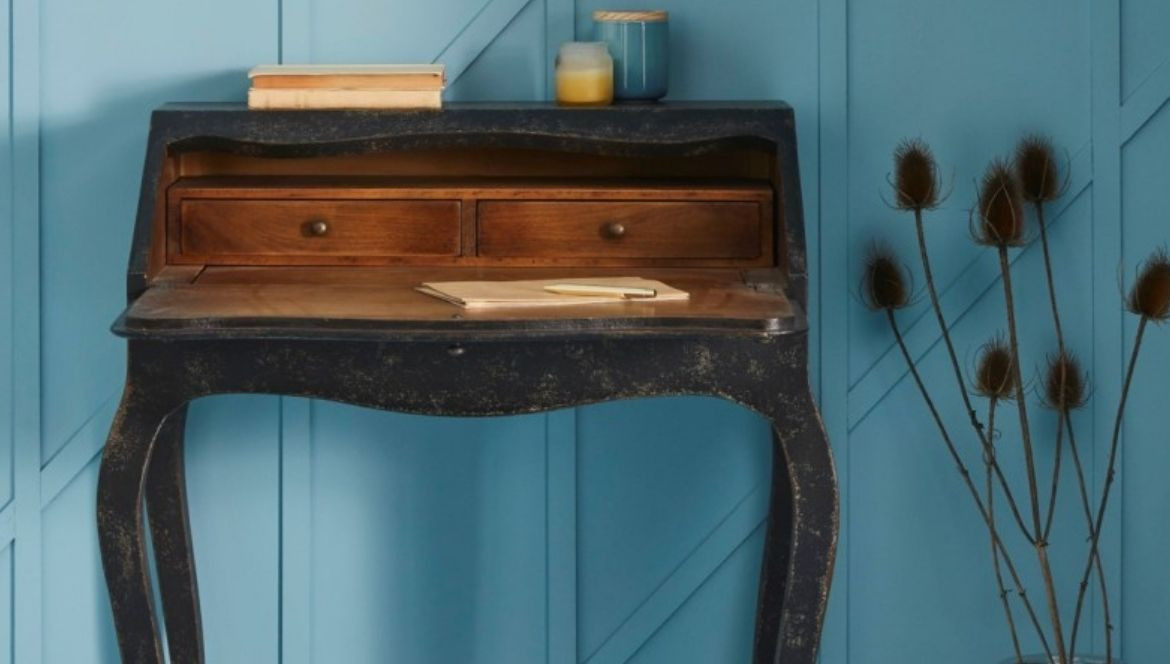 Since the confinement, more and more people are required to telecommute. Therefore, it is essential to choose a quality desk to work in comfort and serenity.
Deciding is not always easy considering the many desks available to you: straight or corner desk, industrial or Scandinavian style, choice of materials or colors ... To help you in your choice, the editorial staff has concocted for you a selection of the most beautiful desks to shop this season!
POLS POTTEN : A contemporary desk with clean lines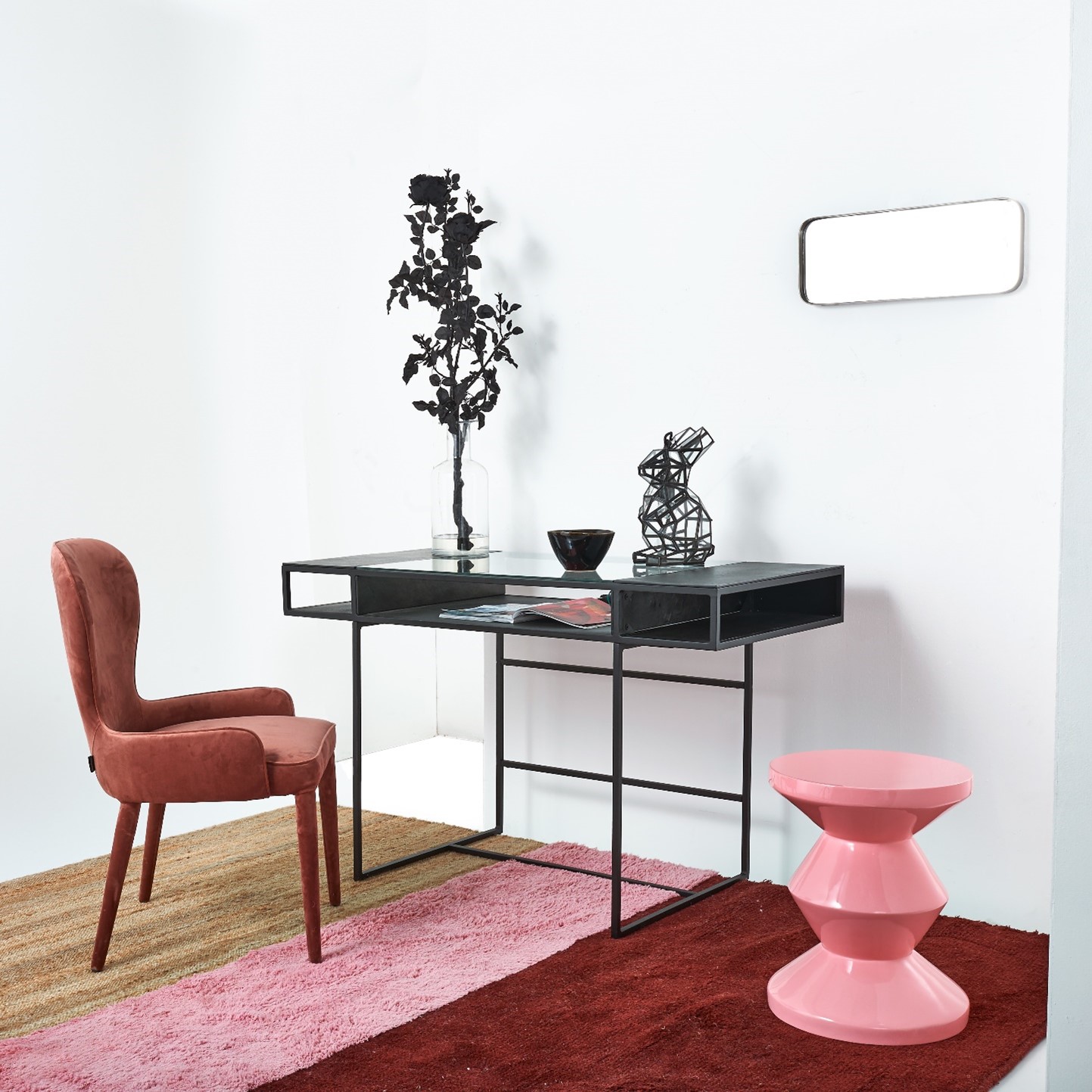 Designed by Carolina Wilcke, this rectangular desk with its graphic lines will bring modernity to your workspace! Its black powder coated iron frame is covered with a graphite plated aluminum top. The central tempered glass top allows to lighten the whole and to let the lower top show through while bringing a maximum security. Elegant and practical, we like the two small compartments on each side where you can store your books and other favorite items.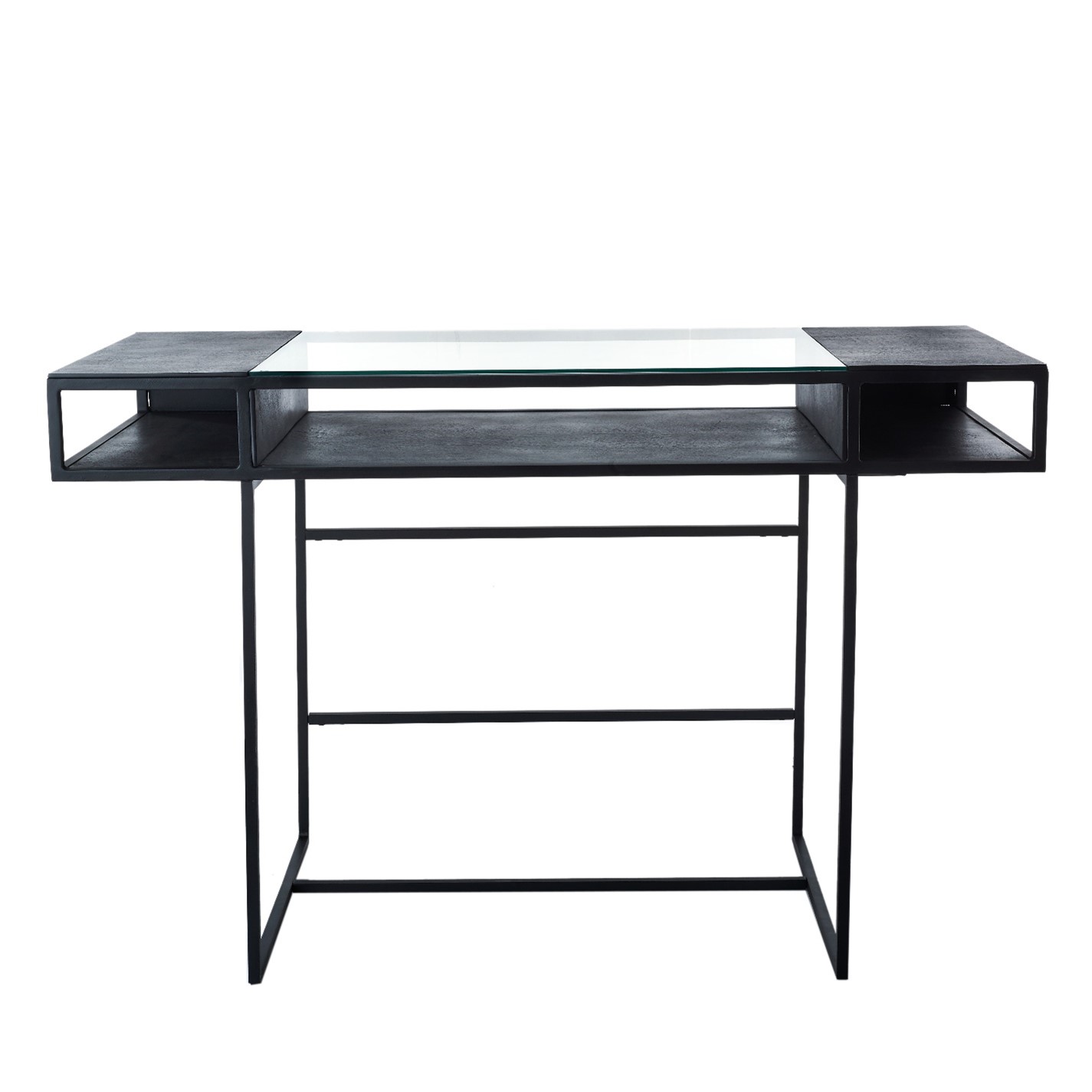 OPJET: Glass is making its mark in our interiors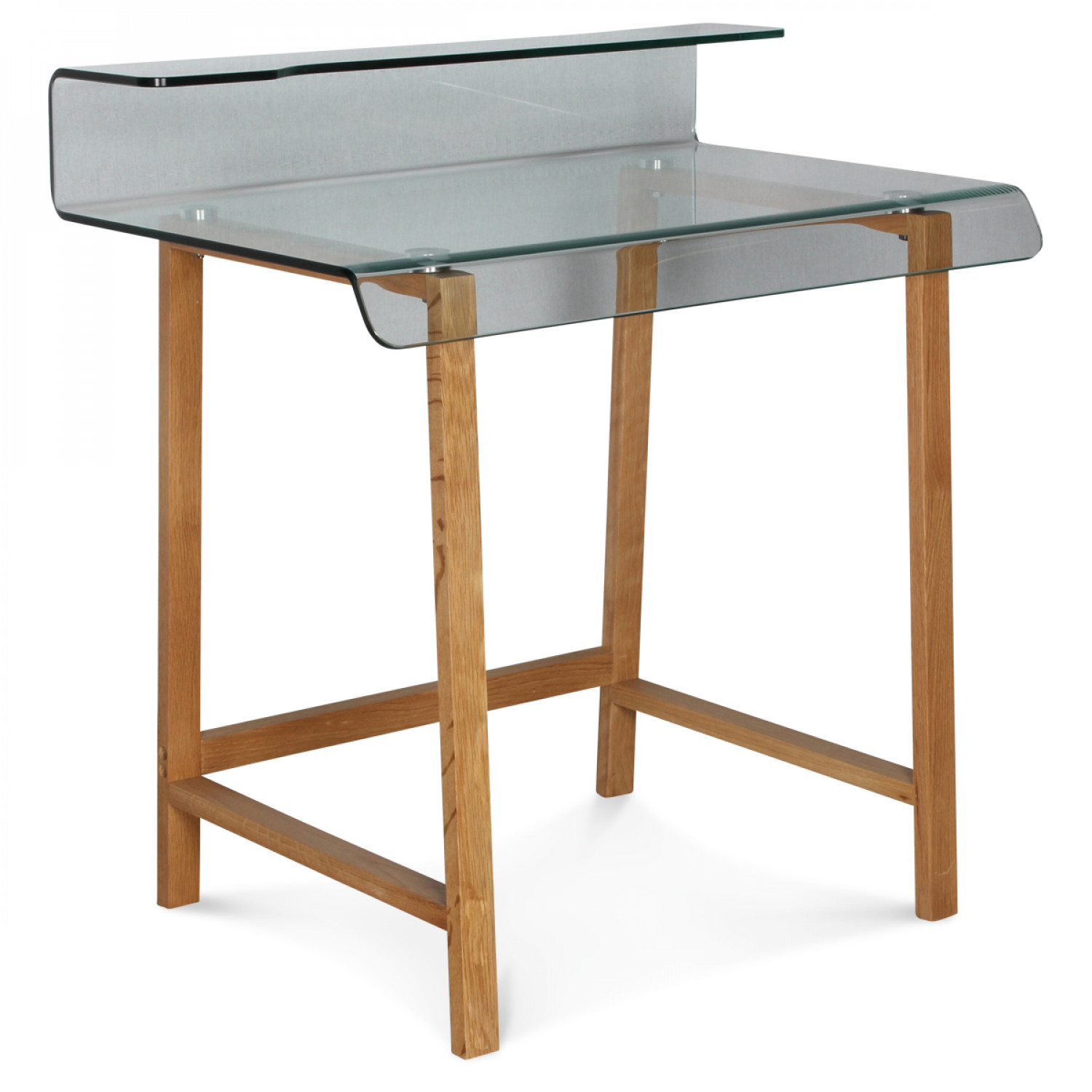 If you are looking for a small, simple, and functional desk, the glass desk from Opjet is the one for you. It features a curved glass top on a light wood leg frame. This desk is perfect as a small secretary for reading or writing because it can be placed in any corner of the room thanks to its square shape that will not clutter your workspace. Ideal, if you wish to adopt a minimalist style.
Signature : The ecological office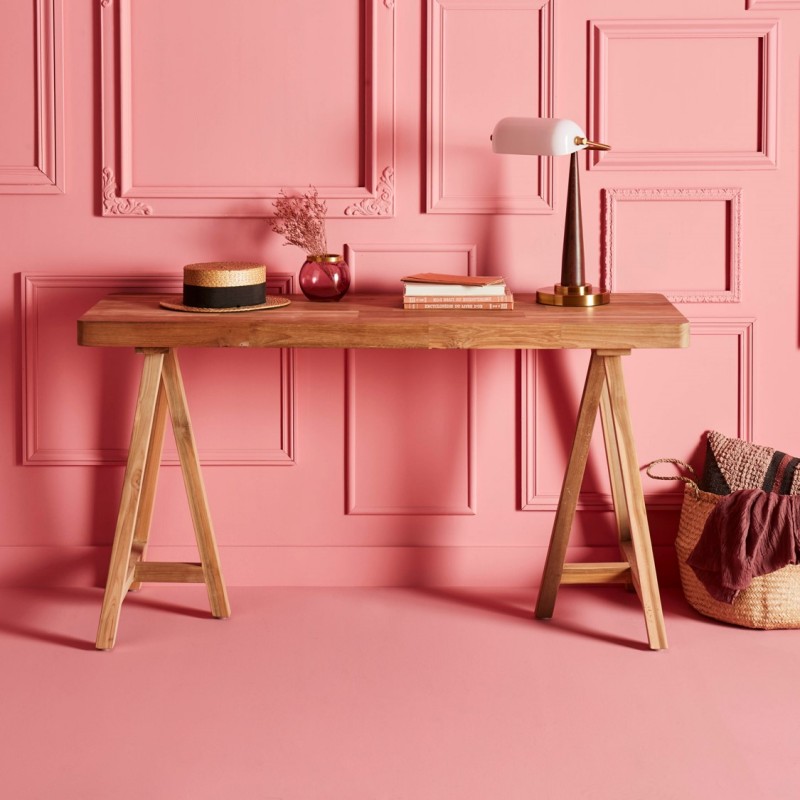 Recycled teak, what does that mean to you? Teak is a hard, rot-proof and very resistant wood from the subtropical forests of South East Asia. Its properties make it the ideal wood for outdoor furniture such as public benches or chairs, but it is now making its appearance in our interiors. We fell in love with this straight desk from Signature, composed of a rectangular board in solid reclaimed teak and its two tripods. A desk that will satisfy all the fans of recycling and the environmentally conscious.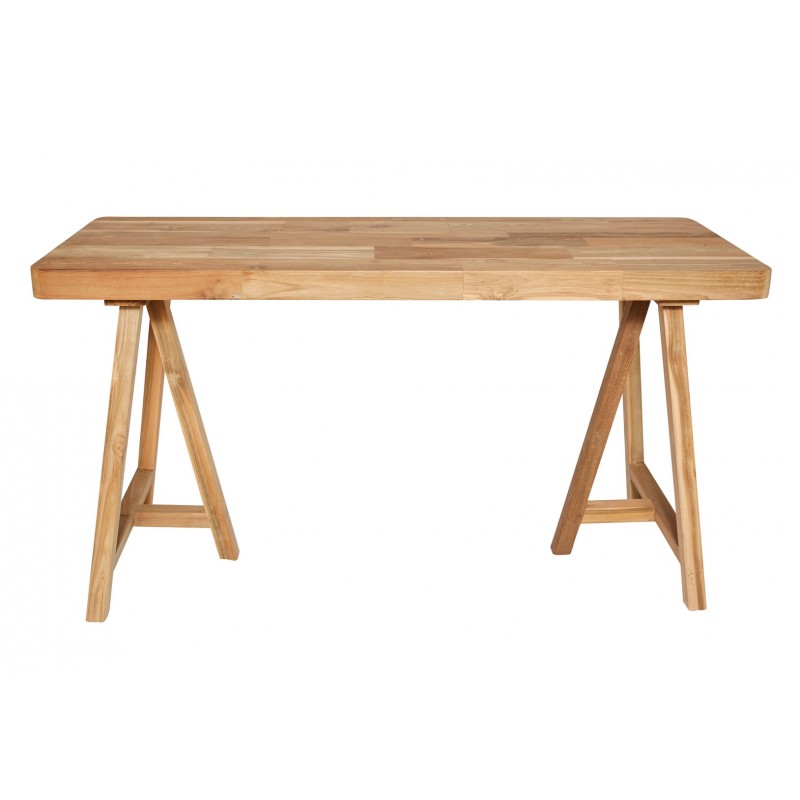 NKUKU: the charm of an office with a workshop spirit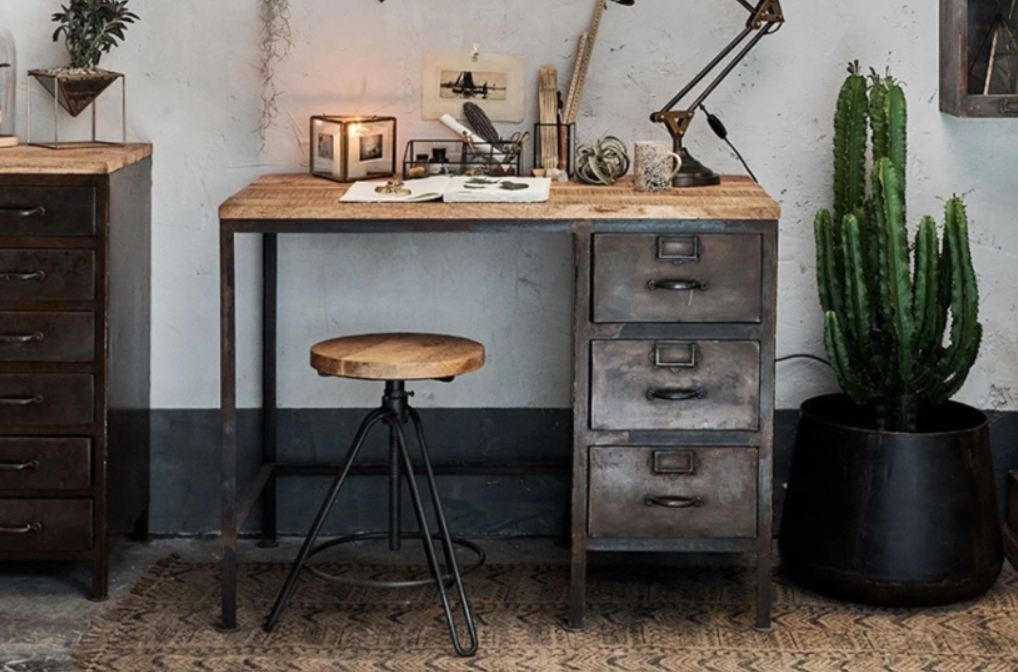 If you dream of an office with a loft and industrial style, the desk from Nkuku is the one for you! This desk cleverly combines a mango wood top and three wrought iron racks to store all your documents. The mango tree is a wood from South Asia with a light brown color and fine and elegant stripes. Easy to maintain, mango wood will easily blend with other natural plant fibers such as rattan or wicker for a trendy mix and match between industrial and bohemian decoration.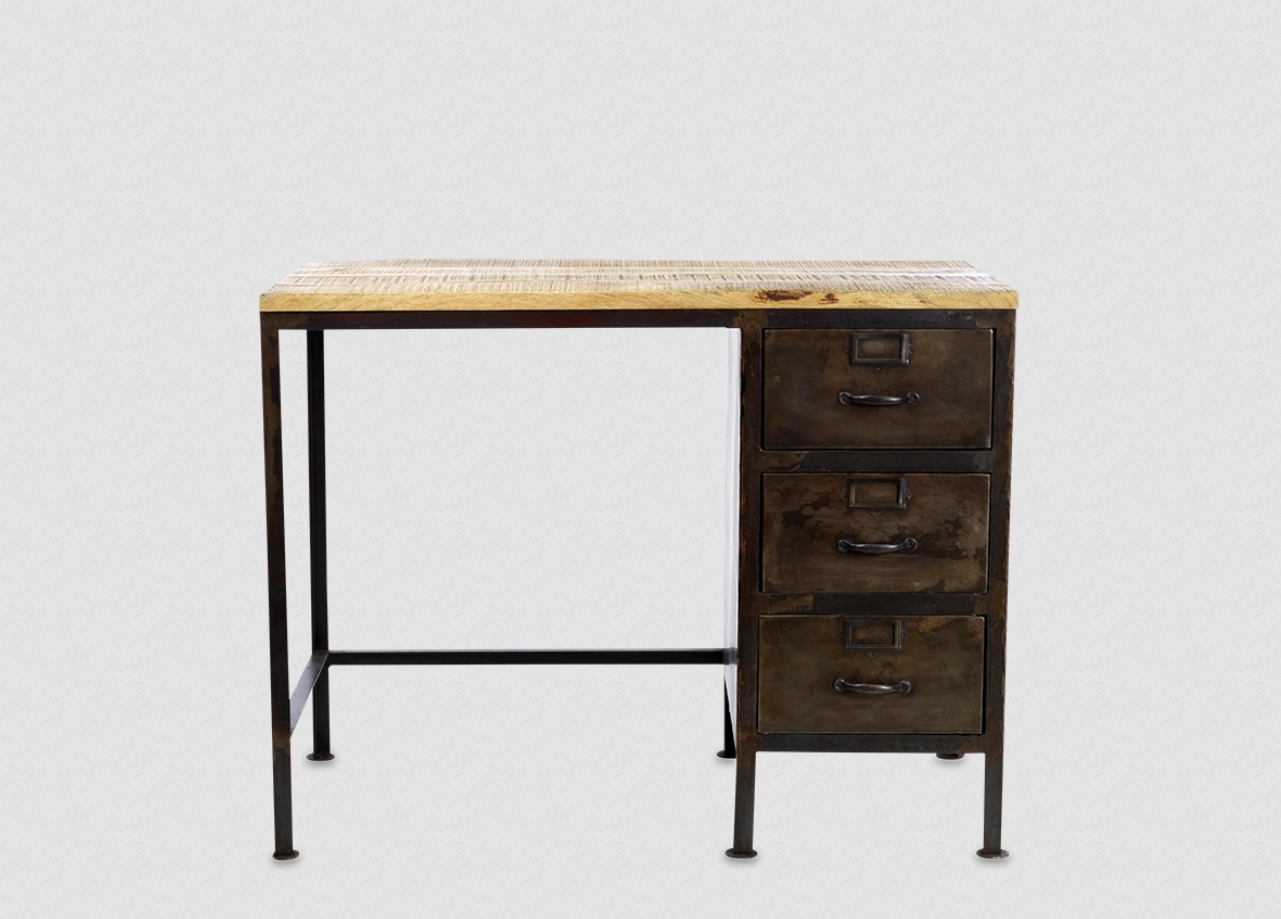 HUBSCH: Scandinavian desks made of oak wood from sustainably managed forests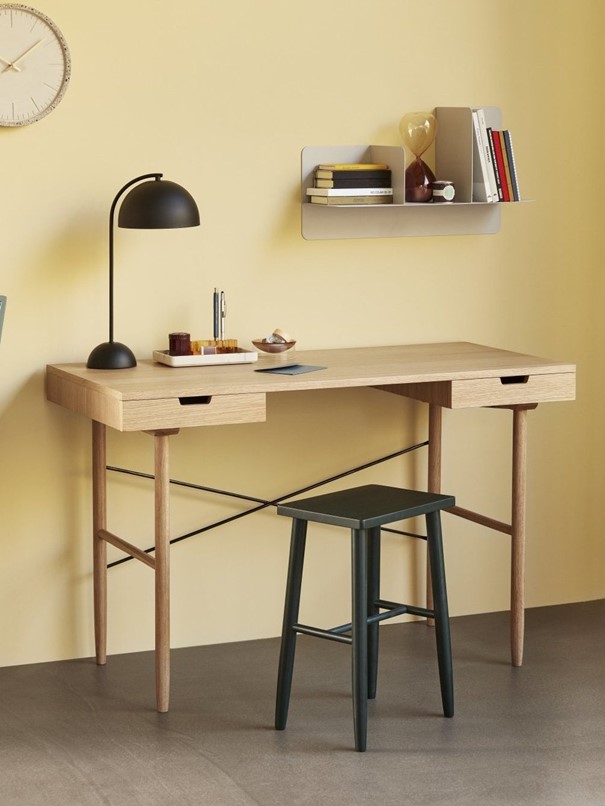 Let yourself be carried away by the Odense oak wood desk with its simple and timeless lines. It is equipped with two finely concealed drawers on either side of the main tabletop. The rectangular shape and straight leg structure make this desk a timeless minimalist piece. And to make sure you don't miss out on anything, the oak is SFC-labeled, an NGO that fights deforestation by ensuring that wood production is environmentally friendly, socially beneficial and economically viable.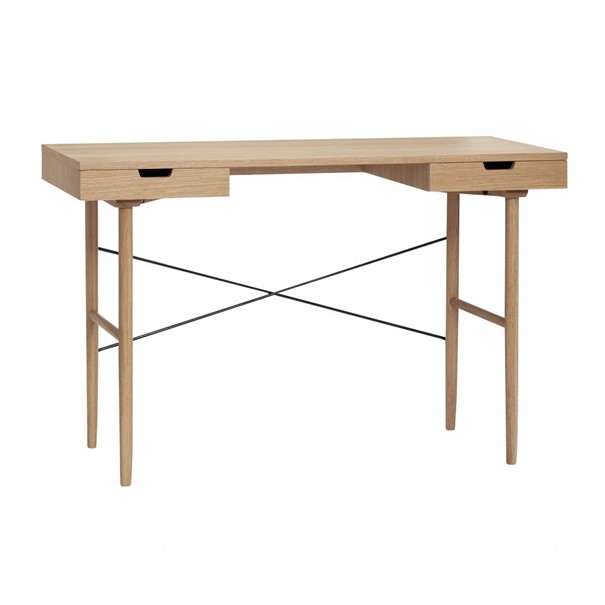 We also had a crush on the Jensen model, a desk with a Scandinavian look and also made of SFC certified oak. We like its "Compass" legs and its set of superimposed drawers with a larger storage volume than in the Odense model. Two models of Scandinavian desks, simple, practical, and environmentally friendly. All you must do is choose the one you need!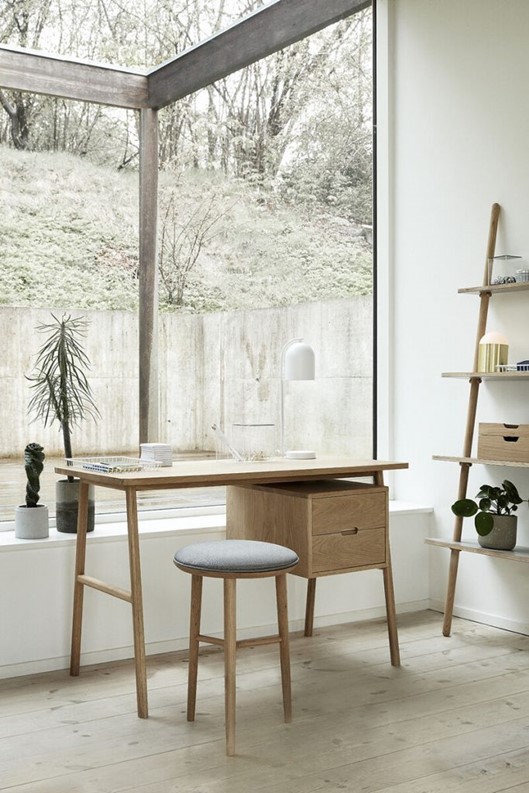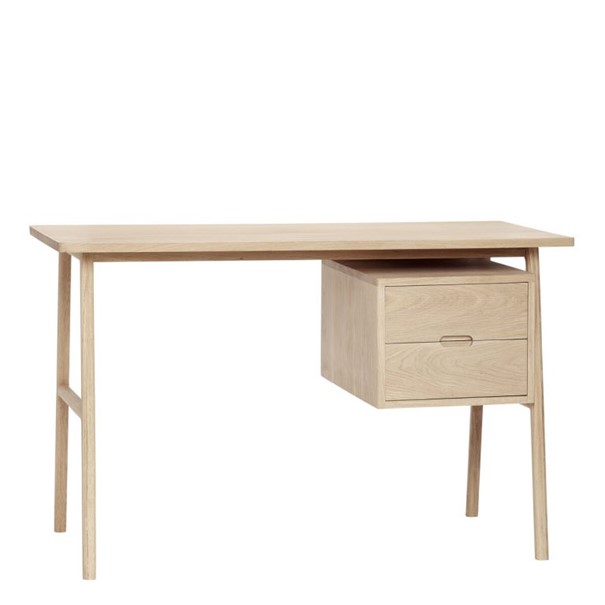 UMAGE : A functional and contemporary desk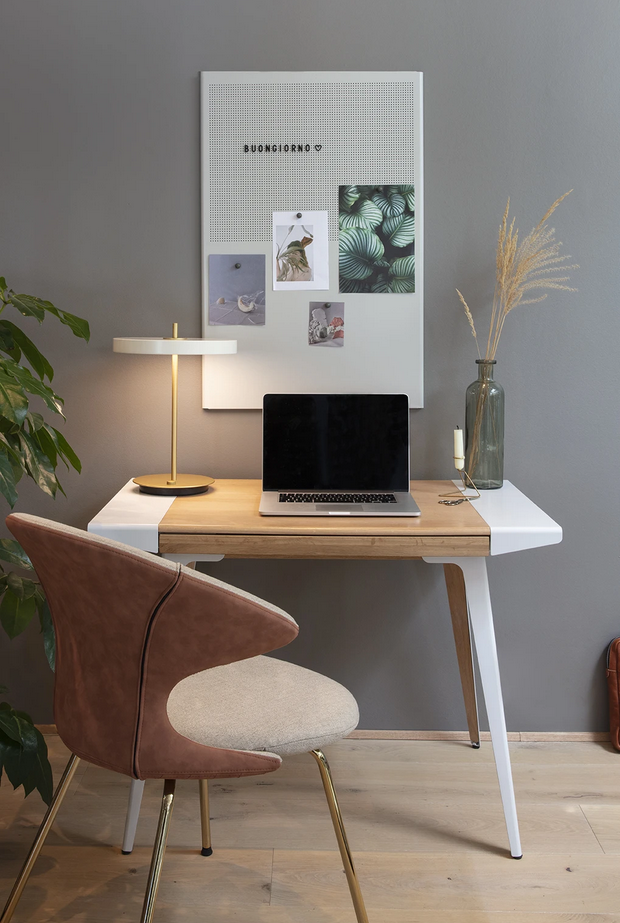 This small desk is made of solid oak wood and stainless steel. We fell in love with the set of side drawers that open cleverly like the wings of a plane. Its "Compass" style legs remind us of the Scandinavian origin of the brand. The very successful mix of light wood and white lacquered metal gives this desk a very contemporary look. With its functional drawers, it will offer you the opportunity to work in complete serenity without worrying about wasting time looking for your documents for hours.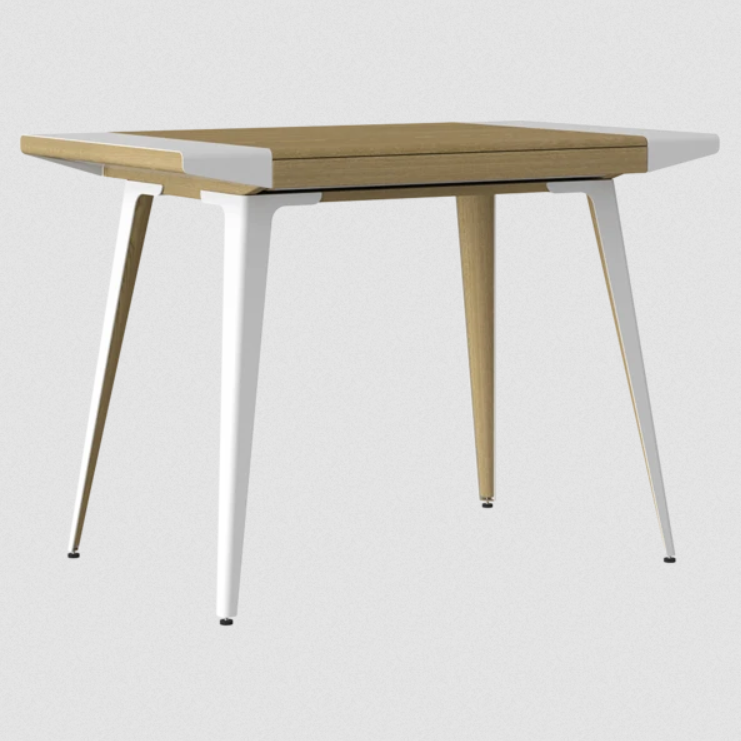 FERM LIVING : A shelf desk to compose yourself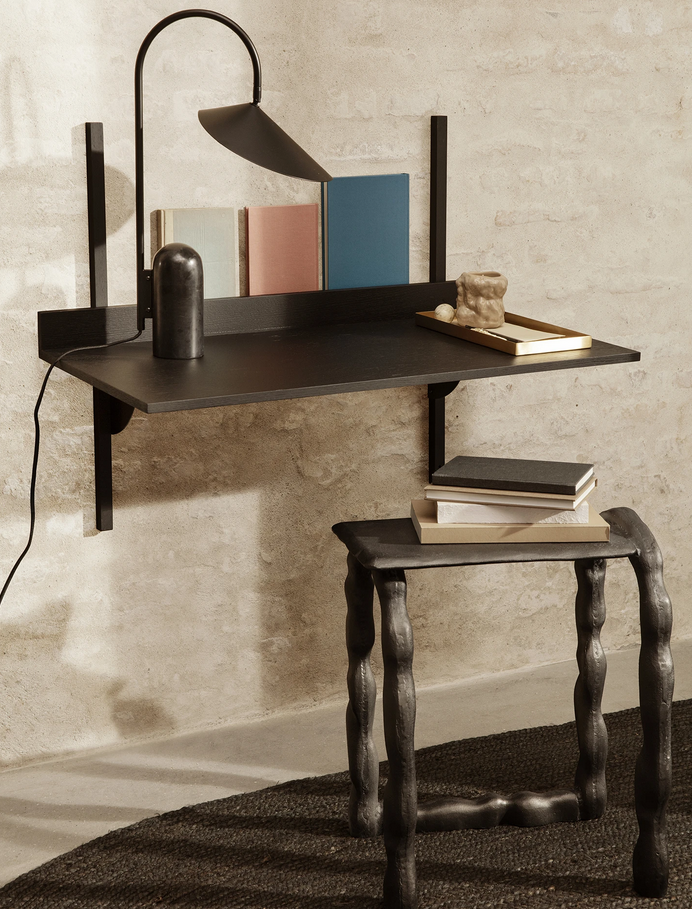 The sector desk is very trendy at the moment. It is original and simple because it hangs on the wall, taking the form of both a wall shelf and a desk. The sectorial desk is part of a larger collection of shelves to compose yourself and can be arranged according to your wishes and possibilities. A short border at the end of the desk forms a small, narrow storage space, ideal for placing handwritten notes or photos.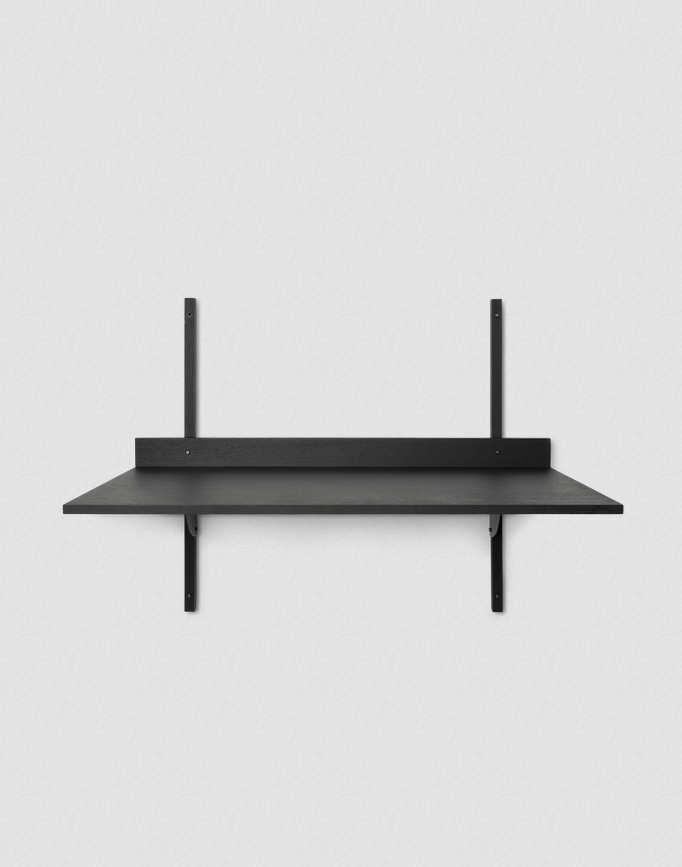 If you prefer a very spacious straight desk, we suggest the " Mingle table top regular " desk in oak wood. Its rectangular forms and its dark brown color will bring a rustic and harmonious touch to your working space.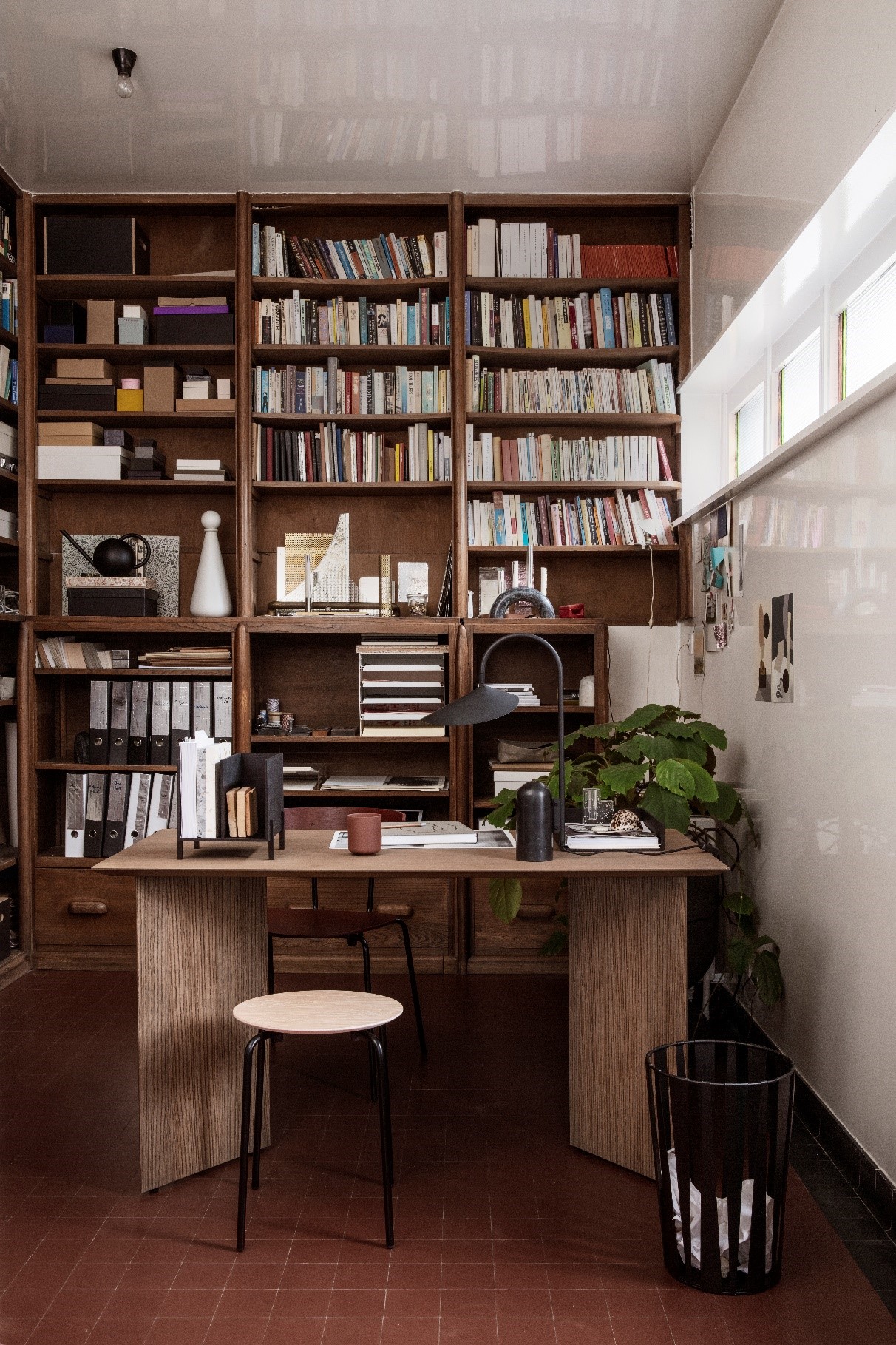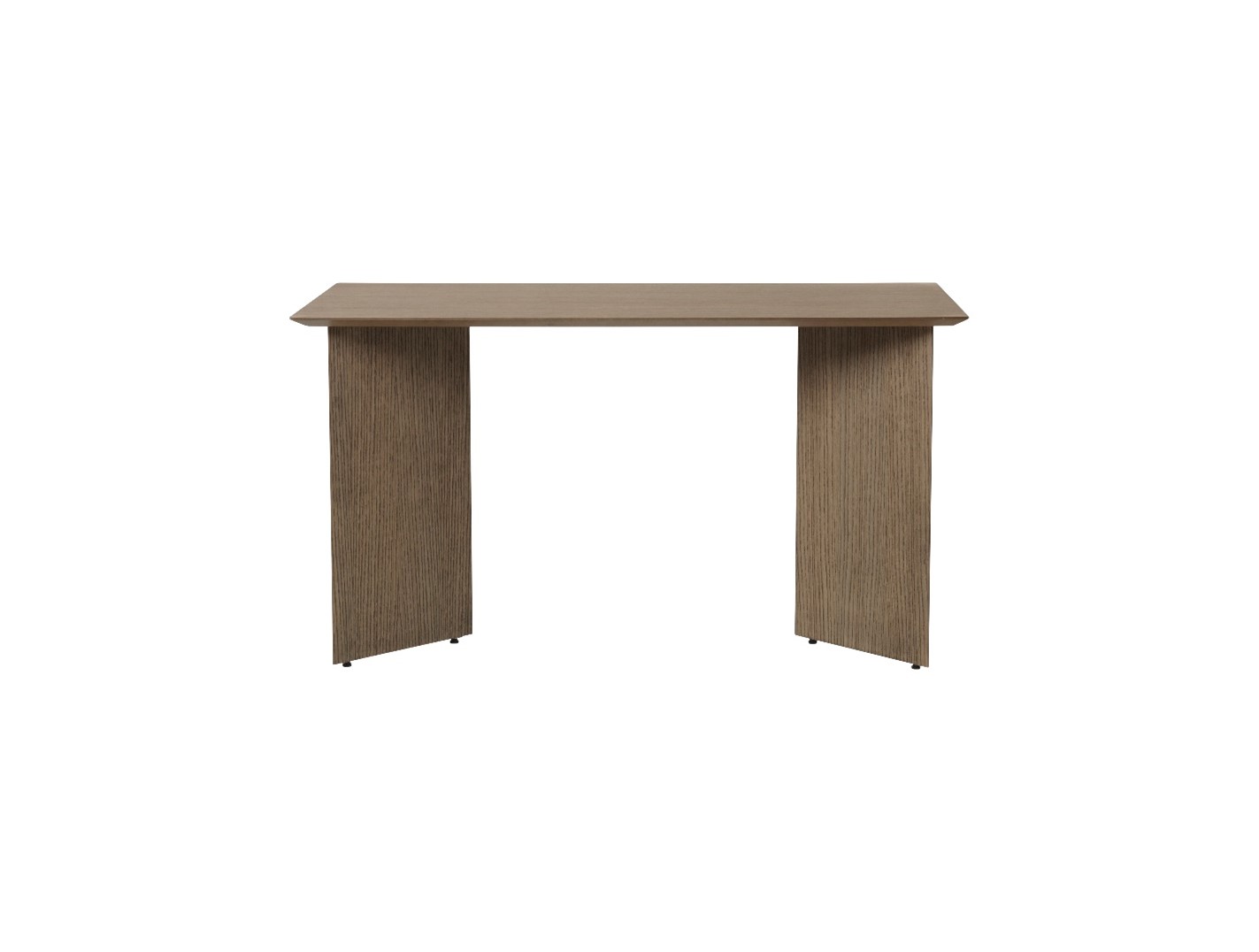 SIGNATURE: a desk for vintage lovers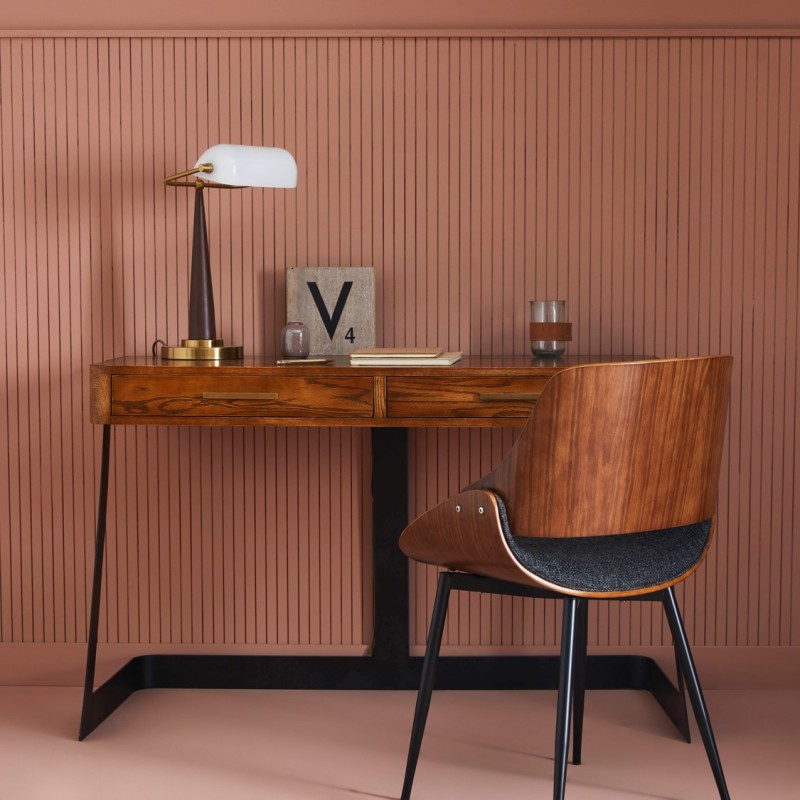 The Scarlett desk can be used as a desk or a console. It is composed of a solid dark oak top with two large drawers on an elegant metal structure with vintage lines.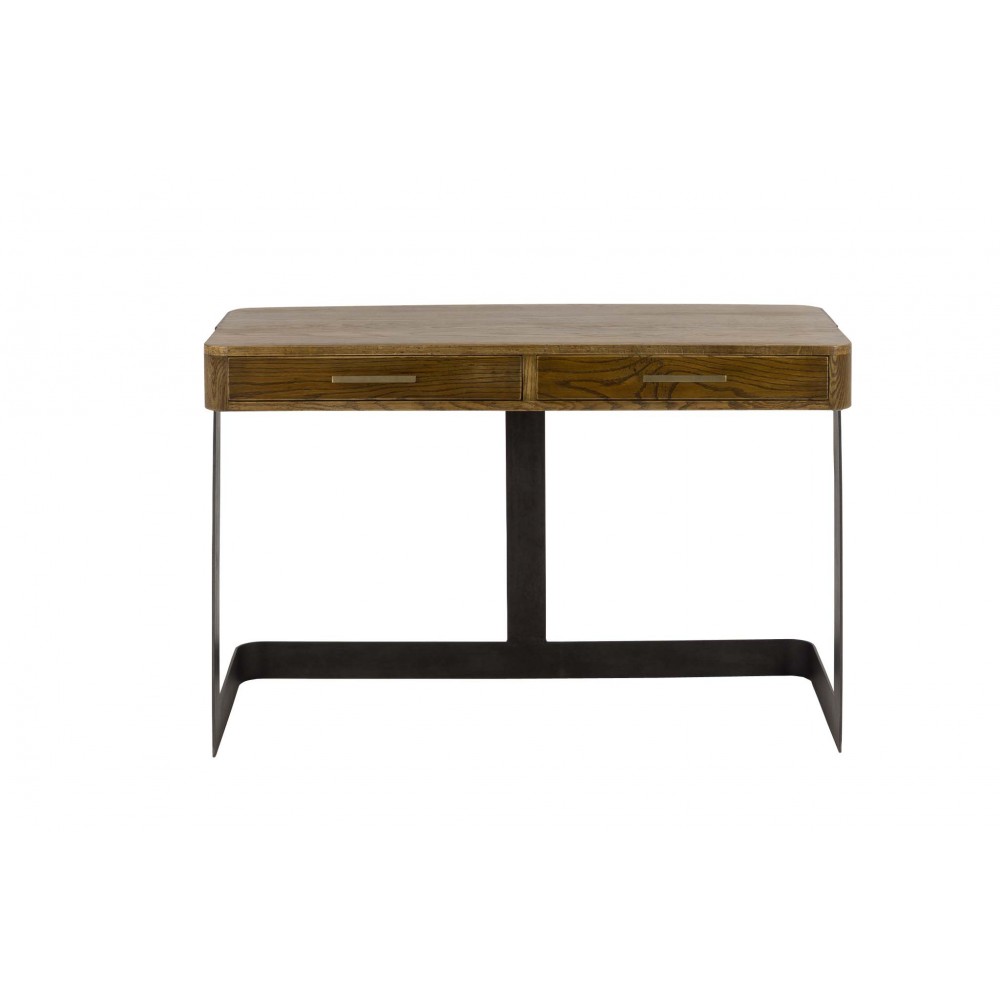 You can also opt for the Christian desk of type secretary. With its cast iron structure, it will easily adapt to a more classic or "country chic" type of decoration.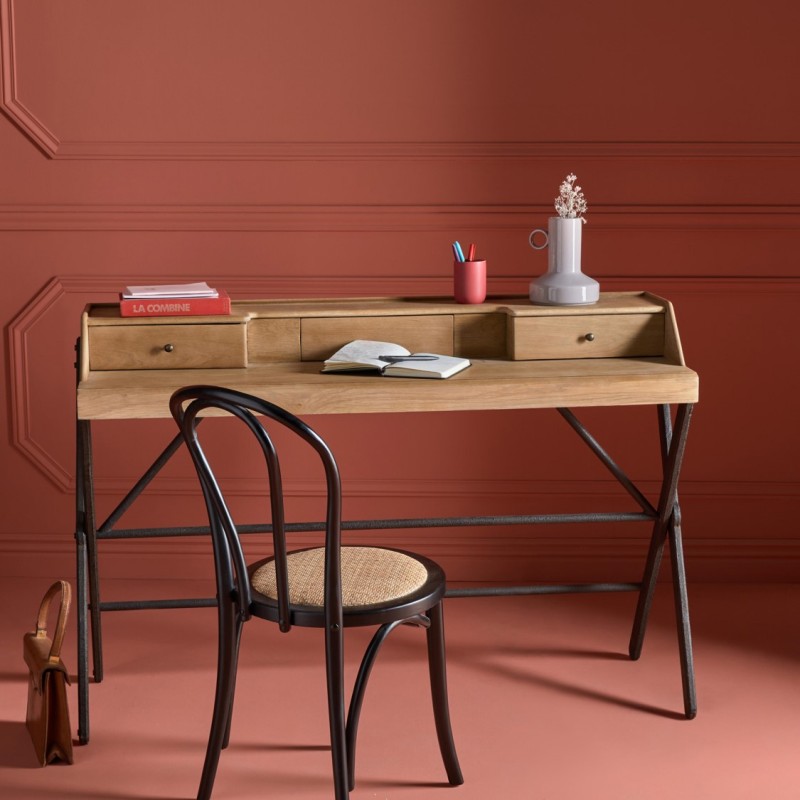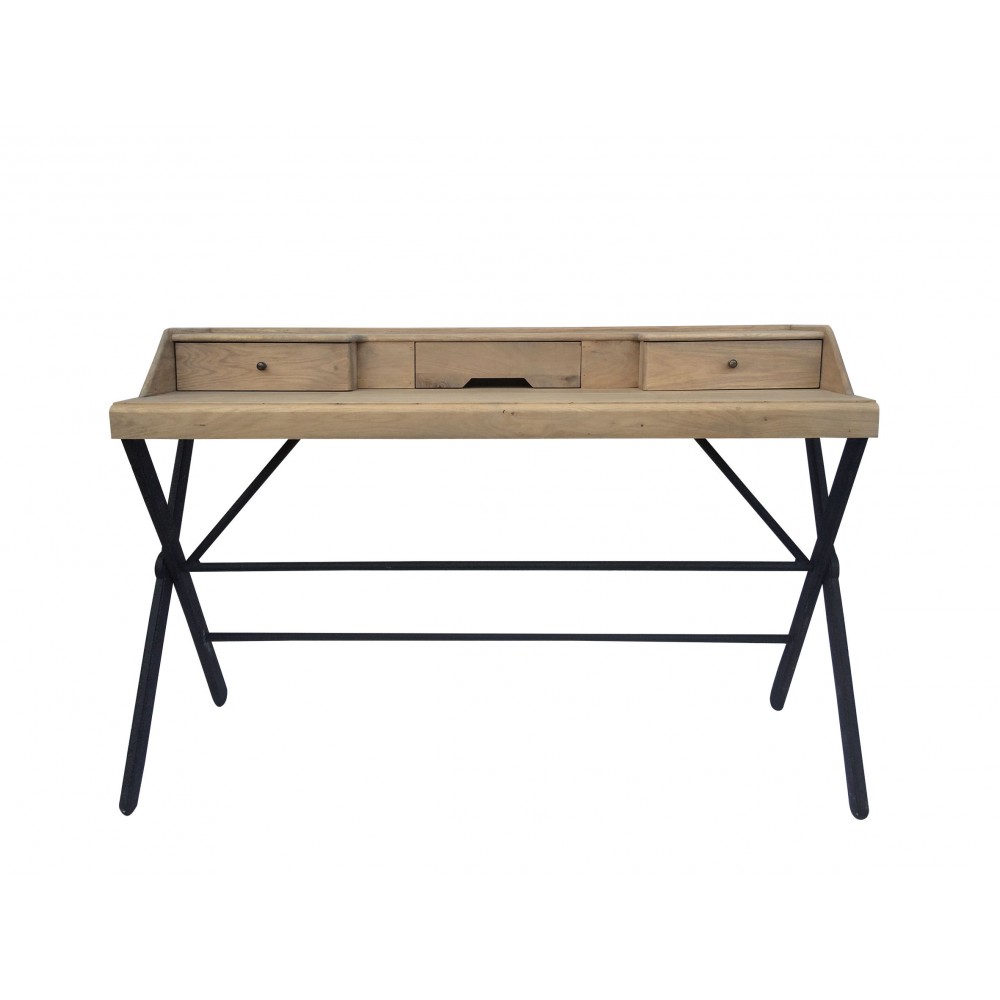 Comments
No comment at this time!
Leave your comment