Thinking about heading to the Atlantic? Here's our 4 decor tips in order to make that trip within the comfort of your own home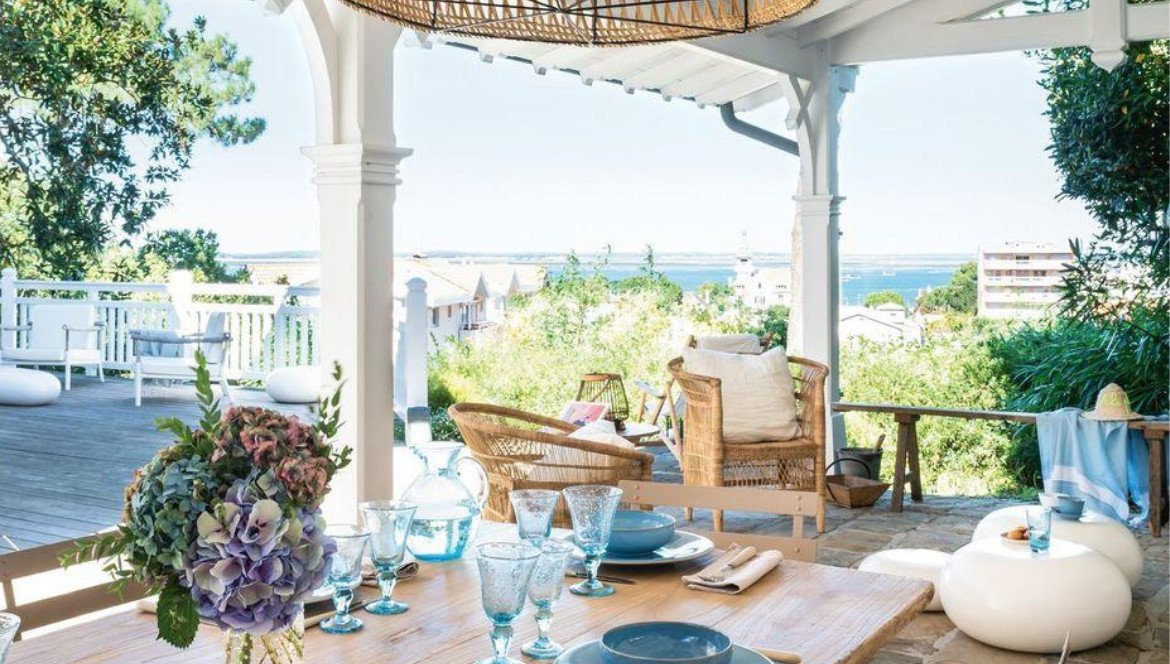 Add a little warmth to your home by drawing inspiration from the invigorating and salty seaside. Rediscover the charm and authenticity of the stilt houses of the Arcachon bay.
Outside is the new inside
Nowadays, the terrace is considered as being its very own space that is of considerable importance. In order to set up your terrace in the same way you would an indoor living room, you can opt for impressive lighting, a sea grass carpet that is perfect for the outdoors or even a dining table in order to enjoy your meals in the shade provided by an awning. Dishes and other accessories for the table will also bring splendour to your outdoors. Garden furniture, such as rattan sofas and chairs, are also a perfect fit for this set up.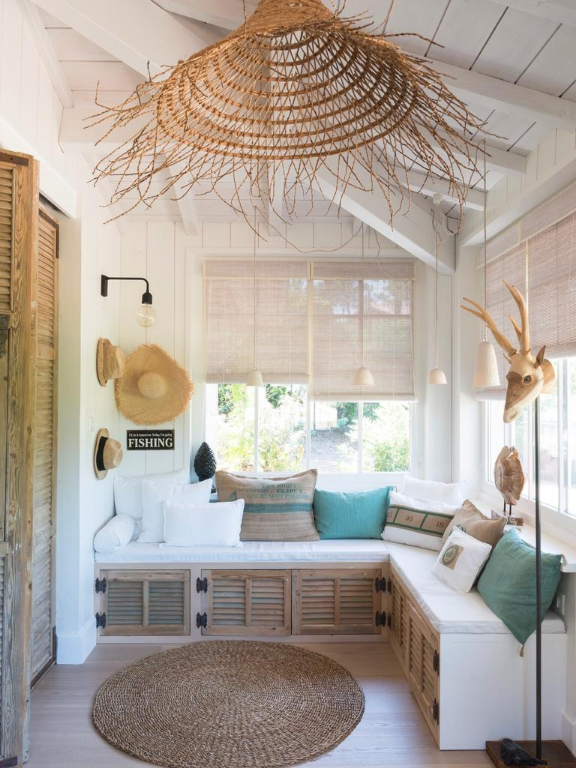 A wave of green and turquoise water
Have some fun by bringing a touch of turquoise to your home which will definitely be reminiscent of the waves of the Basque coast. When put onto the walls, this fresh touch will allow for contrasts within your room. For a less drastic change, opt for biologically dyed bedding that can be found at Couleur Chavre, a brand from Saint Jean de Luz that is specialised in eco-responsible textiles.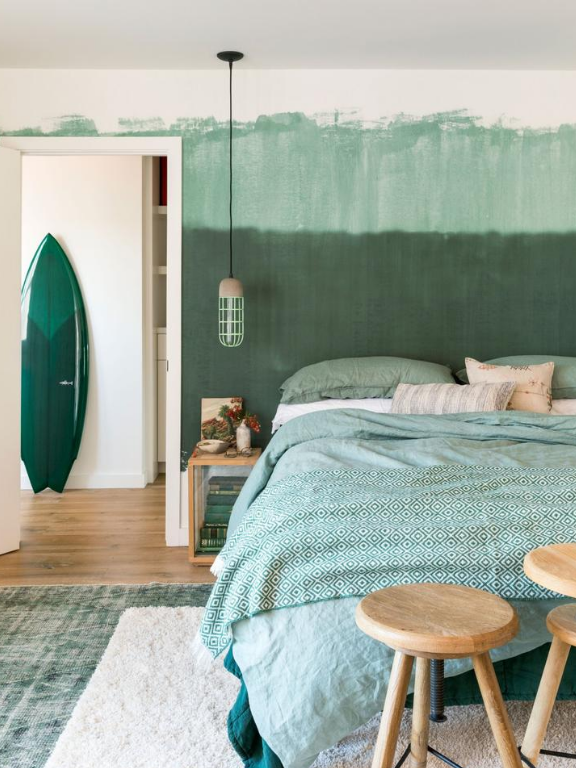 A beach like decor
Surfing is also a signature pastime in this seaside region. This element can become the main focus of the decor for those who are most passionate about surfing. A fouta or a linen towel isn't only useful when you're at the beach but can also bring that summer spirit to your sofa or dining table.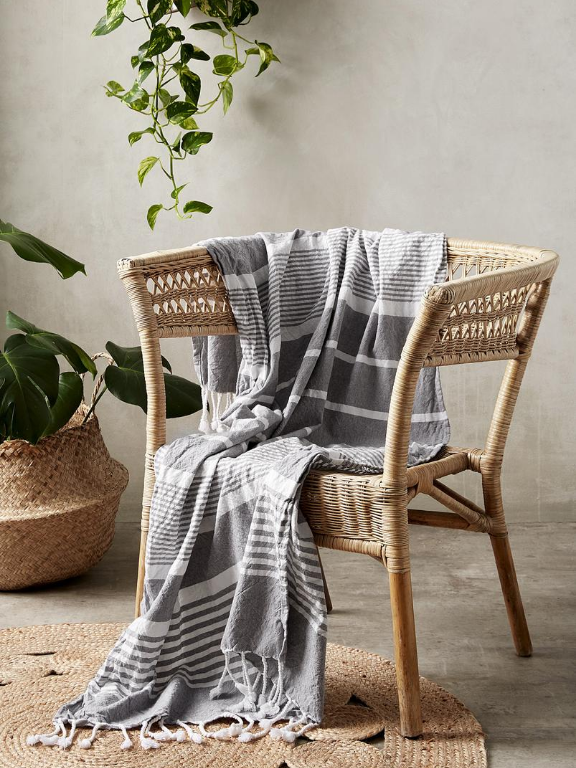 As for accessories, think of the fauna and flora 
The pine tree, which is emblematic of the region, can be evoked visually as well as by using scent. A well-chosen home fragrance and the addition of shells picked up during walks will remind you of the beautiful coastline.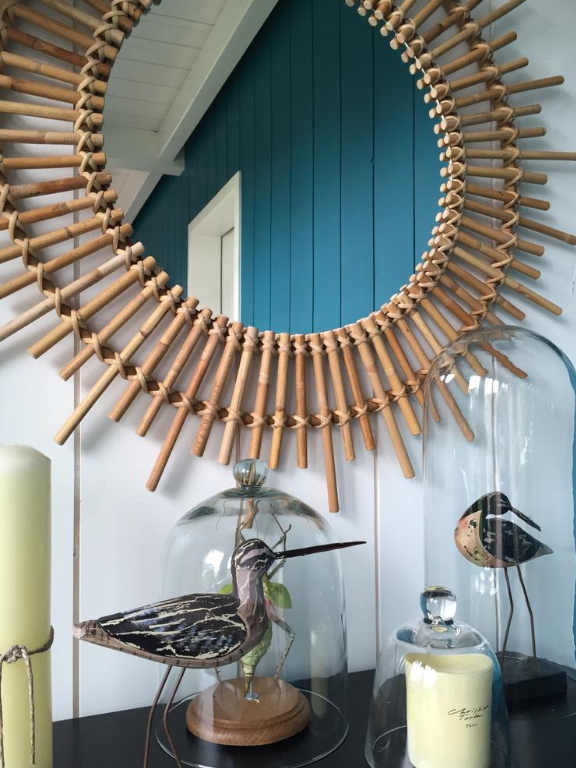 Comments
No comment at this time!
Leave your comment