Laura Gonzalez, an interior designer with substance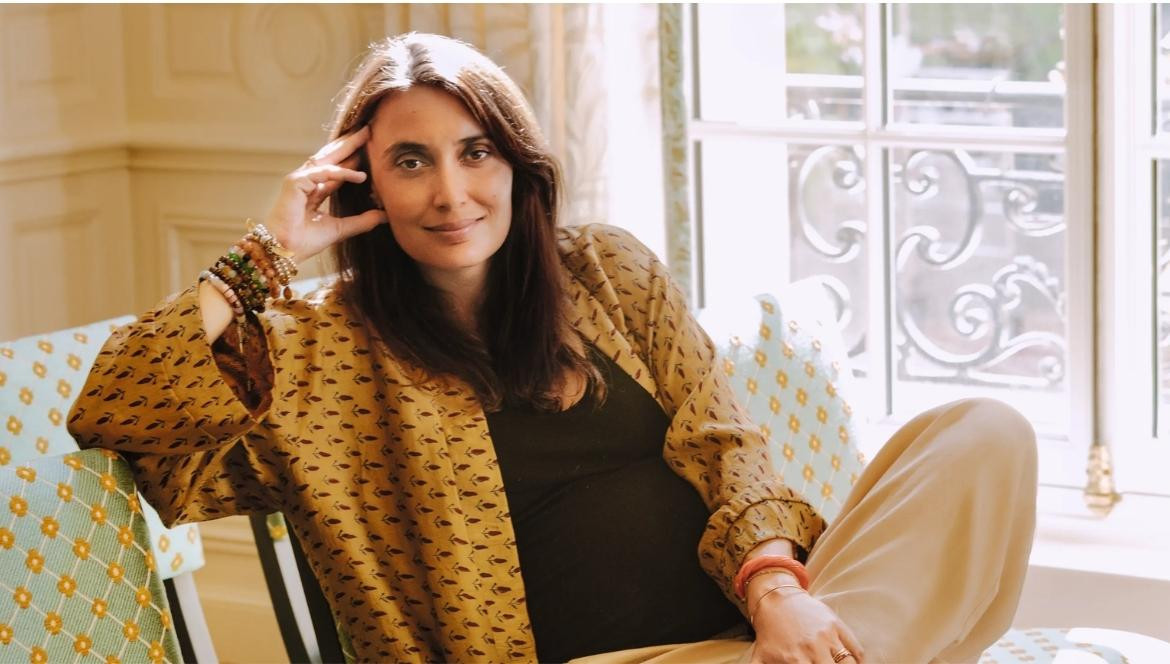 Named Designer of the Year in 2019 by the Maison&Objet trade show, Laura Gonzalez is still making a name for herself. This French interior designer is first and foremost an artist who has fun mixing genres in her designs. "My style is classic and offbeat. My references, fed by the decorative arts, are classic but I revisit them by bringing a touch of fantasy". The creations of Laura Gonzalez are distinguished by this little grain of madness. A mix & match style, always refreshing, and which never ceases to delight decorating enthusiasts. A graduate of the École nationale supérieure d'architecture de Paris-Malaquais, Laura Gonzalez went on to create her agency Pravda Arkitect in 2008.
Through these rich artistic influences, his work reflects a threshold between poetic exaltation and chic mastery of deco. She confided to Marie Claire Maison: "I am inspired by my various trips, my readings, the cinema, I also do a lot of exhibitions. Inspiration can also be found in jewelry or fashion: the great designers have for me this inventiveness and originality that can be interpreted in decoration and architecture. Each of Laura Gonzalez's creations is imbued with an almost phantasmagorical energy. Unique in its kind, her style is recognizable between thousand. With her mix of fabrics, textures, materials and colors, Laura Gonzalez breathes a new soul into every place she visits. Each time she approaches them with a new and different approach: "These are places that I have decorated in a completely different way, because I am always driven by an obsession: never repeat myself. The power of Laura Gonzalez is to transform places, to give them an identity. She does more than redesign them, she reinvents them. Creativity and renewal, these are perhaps the two words that most accurately define Laura Gonzalez. For you, we look back at her most emblematic achievements, in words and images.
1- RESTAURANT La Gare, 19 Chaussée de la Muette, 75016 Paris
Located in the heart of the 16th arrondissement in Paris, this restaurant entirely renovated by Laura Gonzalez, and headed by Peruvian chef Gastón Acurio, is one of our favorites. Like its creator, this colorful address has become a must. We note the Mediterranean and Asian influences in this magnificent decor. This choice is not insignificant, Laura Gonzalez has ingeniously matched the Latin dishes on the menu. The warm colors that dress the chairs with ethnic patterns and the walls make it a very welcoming place. We love the contrast between the turquoise tiles and the brick walls. And the beautiful light fixtures, like flowery lanterns hanging from the ceiling, sumptuously illuminate the room with their slightly Art-deco style. The leather bench finishes transforming the place into a warm address. Worthy of an oriental landscape, this new trendy place in the West of Paris really makes us dream of elsewhere... Let yourself be tempted by a gastronomic moment at La Gare; a restaurant that will conquer your hearts and your taste buds!
2- ART DECO PROJECT
Laura Gonzalez expresses her love for decorative arts with strength and sensitivity. This beautiful mix of opposites gives birth to real scenes in the settings she creates. The rounded shapes of the seats and the curves of the table call for softness and comfort. The light fixture reminds us of a beautiful bouquet of flowers made of pearls. The combination of elegance and floral theme brings us into a bubble of serenity. The touches of disparate colors, yellow, green, and brown bring life to the whole. The whole is decorated with paintings, a beautiful ceramic tableware and a copper and blue sofa with geometric lines. The beauty of the window that lets the light in and makes the composition signed by Laura Gonzalez shine with brilliance. This magnificent living space is the result of the interior designer's own know-how, adapting here to the taste for Art Deco.
3- SAINT JAMES, 16th century Parisian hotel, 5 place du Chancelier-Adenauer
Laura Gonzalez took over the Saint James hotel and the result is amazing! Once again strongly influenced by Art-Deco, the young interior designer wanted to rejuvenate the place and we totally agree. She confided to AD magazine: "I wanted to create a vast house that reinvents the Parisian codes with Art Deco touches, some references to the 19th century and a lot of antique objects". At the Saint-James, history and fantasy are intertwined with refinement. The solar and floral theme brings light and joy to the suite. We love the panoramic Wisteria in Landscape wallpaper by Iksel, which goes perfectly with the Pierre Frey furniture. The room becomes conducive to the fantasy of travel. Each piece of furniture has a role, each color recalls another. This composition is worthy of a life-size painting. The decorative objects in Jean Roger ceramics and the plaster pot covers bring that touch of delicacy and femininity that reinforce the charm of the place. Entrusting your interior to an interior designer means signing up for a flexibility of spirit and a talent like no other to awaken each wall, each corner that makes up the room.
Comments
No comment at this time!
Leave your comment