Margaux Keller, the sensitivity of design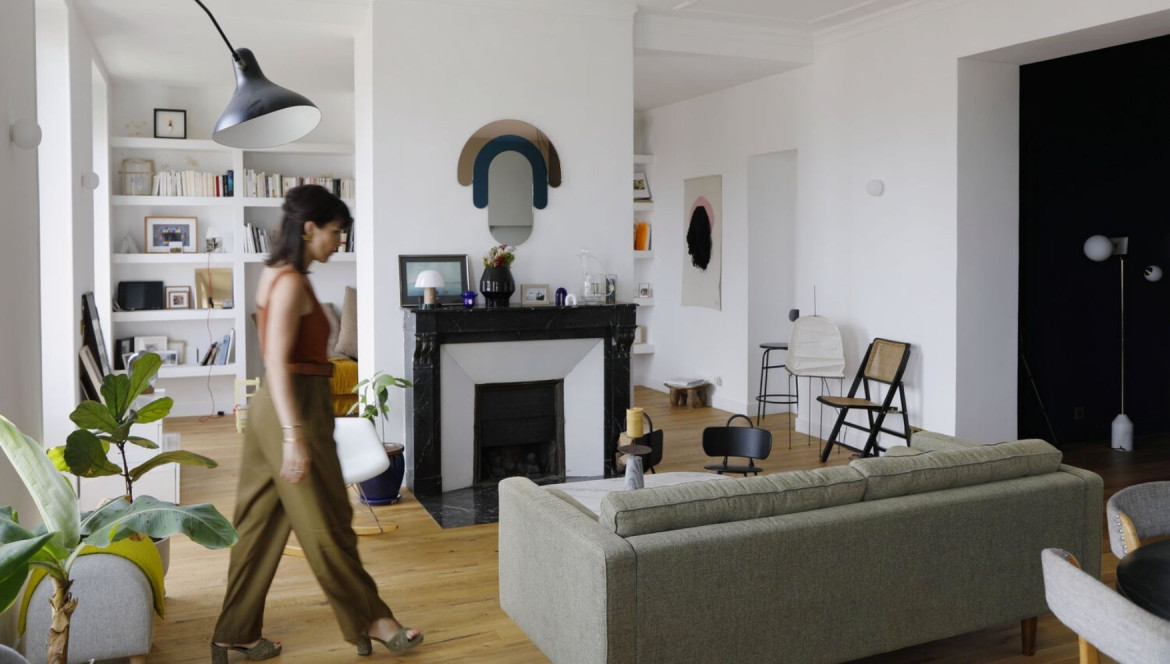 Margaux Keller is an architect and designer whose reputation is well established. She has collaborated with many of the world's leading fashion and design brands such as Dior, Yves Saint Laurent, Roche Bobois and, more recently, young French furniture designers such as Bibelo and Hartô. A former student at ENSAAMA Olivier de Serres and then at the Ecole Boulle, Margaux Keller began her career at Philippe Starck's agency - the star designer - alongside Eugeni Quittlet before leaving Marseille to join La Fabrica, a highly specialized school-laboratory founded by the Benetton group in Treviso, Italy. Margaux Keller has put her signature on countless successful projects ranging from the decoration of the Camille brasserie, to capsule collections for Monoprix, to bottle design for top perfumers like Cartier . In 2019, she founded Margaux Keller Collections in association with Anaïs Fretigny. a publishing house offering limited edition furniture ranges all made by local artisans, each one unique in its own way. Why unique? Because Margaux Keller's watchword is emotion. Each piece of furniture and each setting carries a feeling. This sensitivity gives meaning to Margaux Keller's missions. "What fascinates me here is the timelessness, the emotion linked to the gesture and the poetry. Everything I aspire to in my own work today".
For you, we take stock of the most beautiful achievements of this interior designer!
1- BRASSERIE Camille, Meyreuil (13)
in 2018 For this brewery located in the south of France, Margaux Keller wanted to pay tribute to a warm and natural provincial landscape. The omnipresence of plants put in terracotta planters, colors reminiscent of natural plants or materials, help build a unique identity for the place. Margaux Keller wanted the blue-green to evoke the pine forest, the green the olives and oak leaves, and the red the terra cota. Sensitive to the world around her, to nature and the environment, Margaux Keller was able to transcribe the beauty that one feels in such a canvas, and this through the decoration. By renovating this place, the architect-designer was able to revive the southern charm of the brewery, and created a real personality. Anxious to satisfy the Camille brasserie, Margaux Keller knew how to reassure them with her services, keeping the traditional style of a French brasserie, and mixing it with a bit of modernity, to reinvigorate this now unmissable address. Thus, she respected the values of the area and the tastes of the owners, while giving the place a new individuality. This decoration tells a true and authentic story. And the Camille brasserie is now a charming address that we can only recommend for the beauty of the place and its tempting menu.
2- The Eustache bench for Hartô
Margaux Keller is not only an interior designer. She is also an extremely creative and renowned French designer. Always imagining ingenious and beautiful furniture, she doesn't hesitate to incorporate her own creations into her renovation projects. Her latest collaboration is with the young French furniture publisher HARTO, for whom she designed the Eustache side bench. In white, the bench is sublimely highlighted in a contrast with the deep blue walls that contrast with its clarity. Also available in two shades of green, the Eustache bench will subtly decorate your home with its flowing curves and velvet back, pleasant and soft to the touch. Made from natural oak, it will bring an eco-chic touch to your home. Its ballerina-shaped legs on half-points are elegant and light. Finally, this bench is also practical, as it is composed of a brass effect metal basket on which you can store whatever you wish. Modern and well thought out, we are proud to offer you this timeless seat on MBS Design.
Comments
No comment at this time!
Leave your comment