Patricia Urquiola, the most Milanese of Spanish designers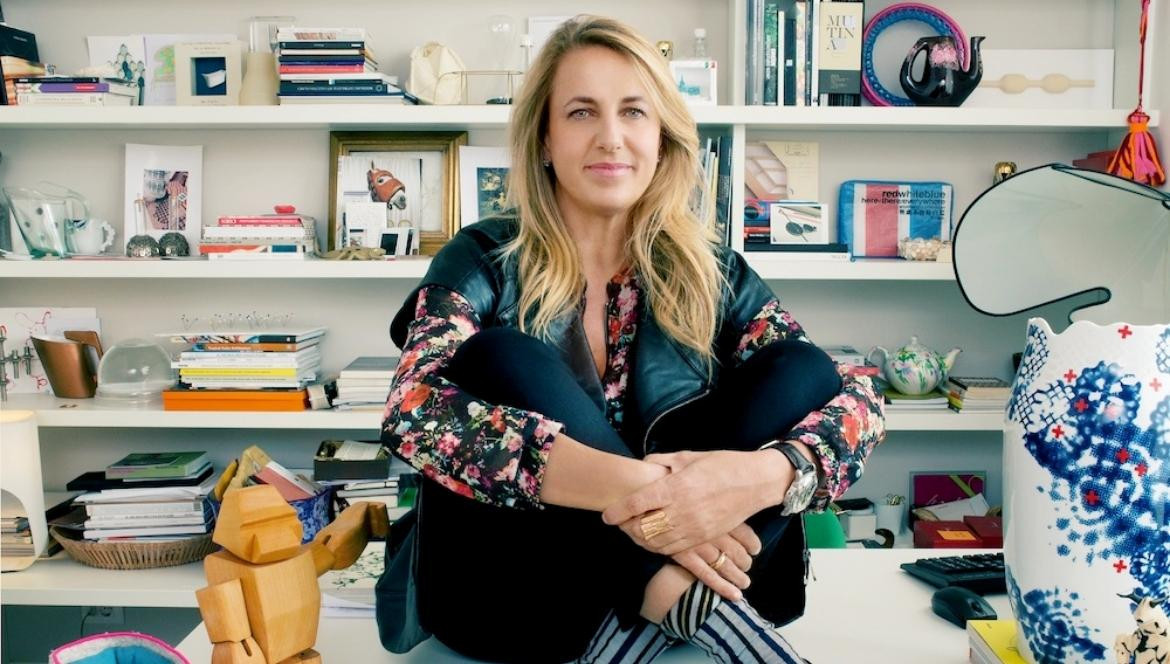 From Asturias to Milan: Patricia Urquiola's career
Born in 1961 in Oviedo, Spain, Patricia Urquiola is a designer and interior architect. After graduating in architecture in Madrid, she continued on her path by moving to Milan where she studied design at the Polytechnic. There she met the famous Italian designer Achille Castiglioni, who directed her thesis. "Achille taught how to read the lines of flight, the complexity in the simplicity and vice versa. His thinking was like a rhizome, without beginning or end, always connected." She later worked at the ENSCI in Paris.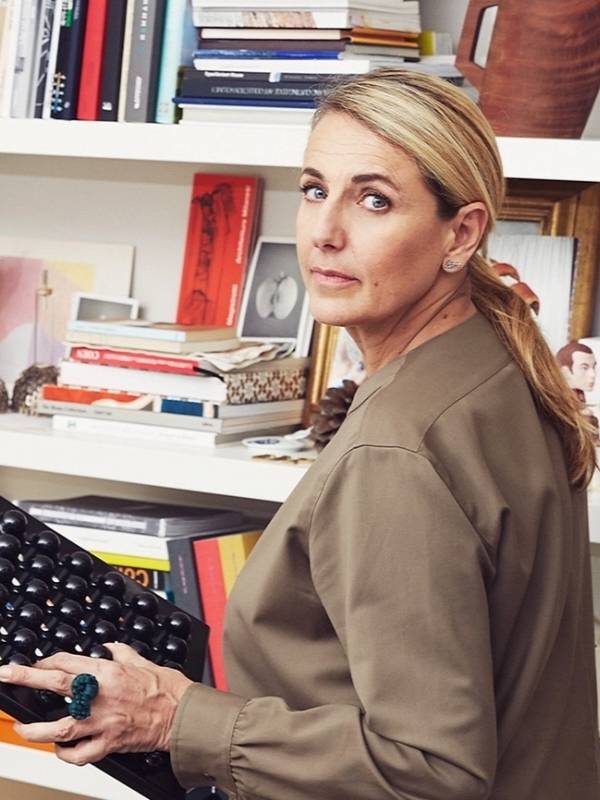 ©2022 Patricia Urquiola
Since the 90s, she has been working for major furniture brands such as Cappellini, and has also tried her hand at interior design. In 2001, she opened her eponymous agency in Milan. Seven years later, she was named designer of the year at the Now! Design à vivre in Paris. Her pieces are now exhibited in the world's greatest museums such as the MoMA in New York, the Musée des Arts Décoratifs in Paris, and the Victoria & Albert Museum in London. Her collaborations continue to grow, with luxury and renowned brands such as Cassina, of which she is the artistic director, BMW and Louis Vuitton.
Patricia Urquiola: La Casa Mutina, ceramic tile publisher
The famous Italian tile publisher, La Casa Mutina, has entrusted Patricia Urquiola with the task of completely renovating its showroom. Located in the heart of Milan, in the Brera district, the place has become, after the passage of the Spanish designer, a true ode to creativity and the art of decoration. Patricia Urquiola has made it more than just a showroom as we already know them, it is now an intimate interior, a warm house where design lovers meet.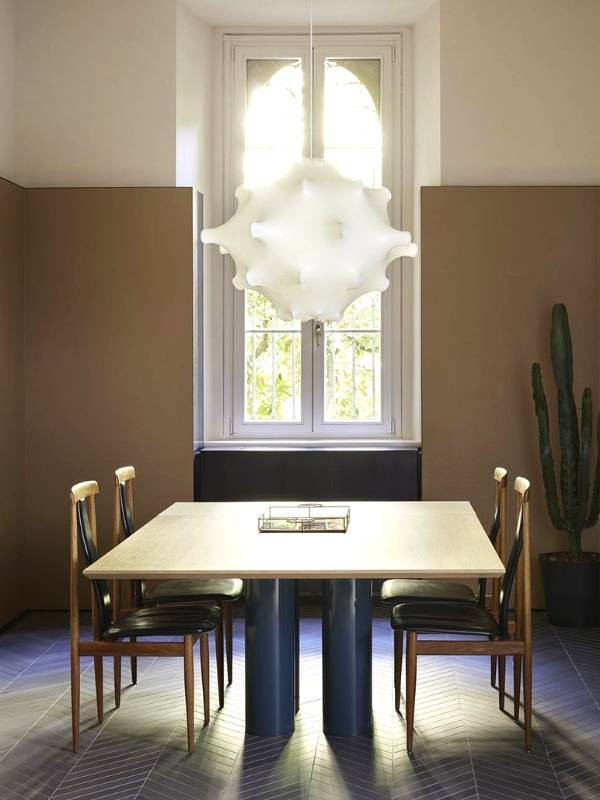 ©2022 Depasquale+Maffini
The dining room makes this showroom look familiar, like a trompe l'oeil. Colors in shades of blue and brown intermingle in a mix of materials and surfaces with a smooth, silky appearance.
| | |
| --- | --- |
| | |
| ©2022 Depasquale+Maffini | ©2022 Depasquale+Maffini |
Casa Mutina, with 5 rooms, has a living room and a bathroom. Again, geometric lines run along the walls, contrasting with the delicate simplicity of the furniture. The different textures are subtly combined to bring out the colors. The placement of each piece of furniture was chosen by Patricia Urquiola with great care, to create a contemporary and pure decor.
Patricia Urquiola: the Sengu table for Cassina
| | |
| --- | --- |
| | |
| © Valentina Sommariva | © Valentina Sommariva |
Patricia Urquiola has created a table with an oriental style. Its chic style and its Japanese-sounding name take us on a journey into a dreamlike decorative imagination. Almost a natural continuation of the Sengu sofa, this table calls for conviviality and reconciles materials, between oak columns and the rest in marble and ceramic.
Patricia Urquiola: first collection of wallpapers "Rooms" for Jannelli & Volti
Patricia Urquiola's talent does not stop at creating simple objects. She also imagined wallpapers for the brand Jannelli & Volti. Drawings decorate the walls, animating them with colored prints in soft pastel shades. She confides to Villas Decoration: "My work is based on research, on the way I interpret contemporaneity, while trying to create forms of empathy; expressing the mood of the time or of a place."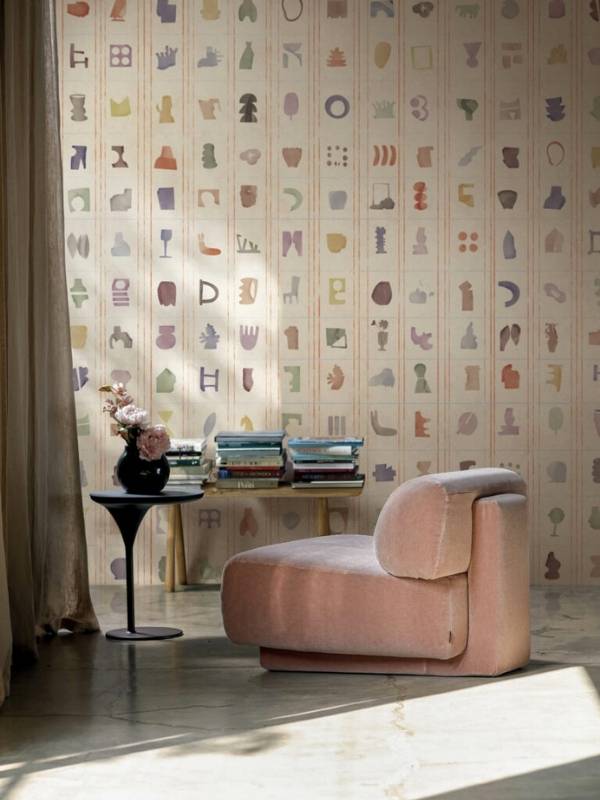 © Patricia Urquiola
Patricia Urquiola had fun representing vibrant patterns each time different, unique, ingeniously catching the eye. They bring a slight touch of madness to the walls. Each wall becomes a work of art to contemplate, constantly renewed with its singular symbols. Their radiant colors beautifully dress the walls of each room. These backdrops intensify the lines of the space. They create depth in a scenographic approach assumed by the designer.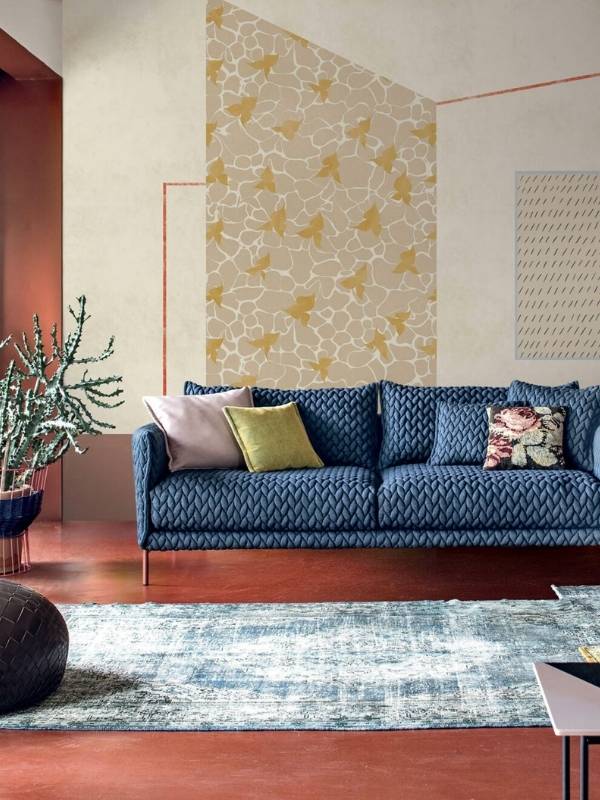 © Patricia Urquiola
Comments
No comment at this time!
Leave your comment